"We are not ready": Colombia prepares for its battle with Covid-19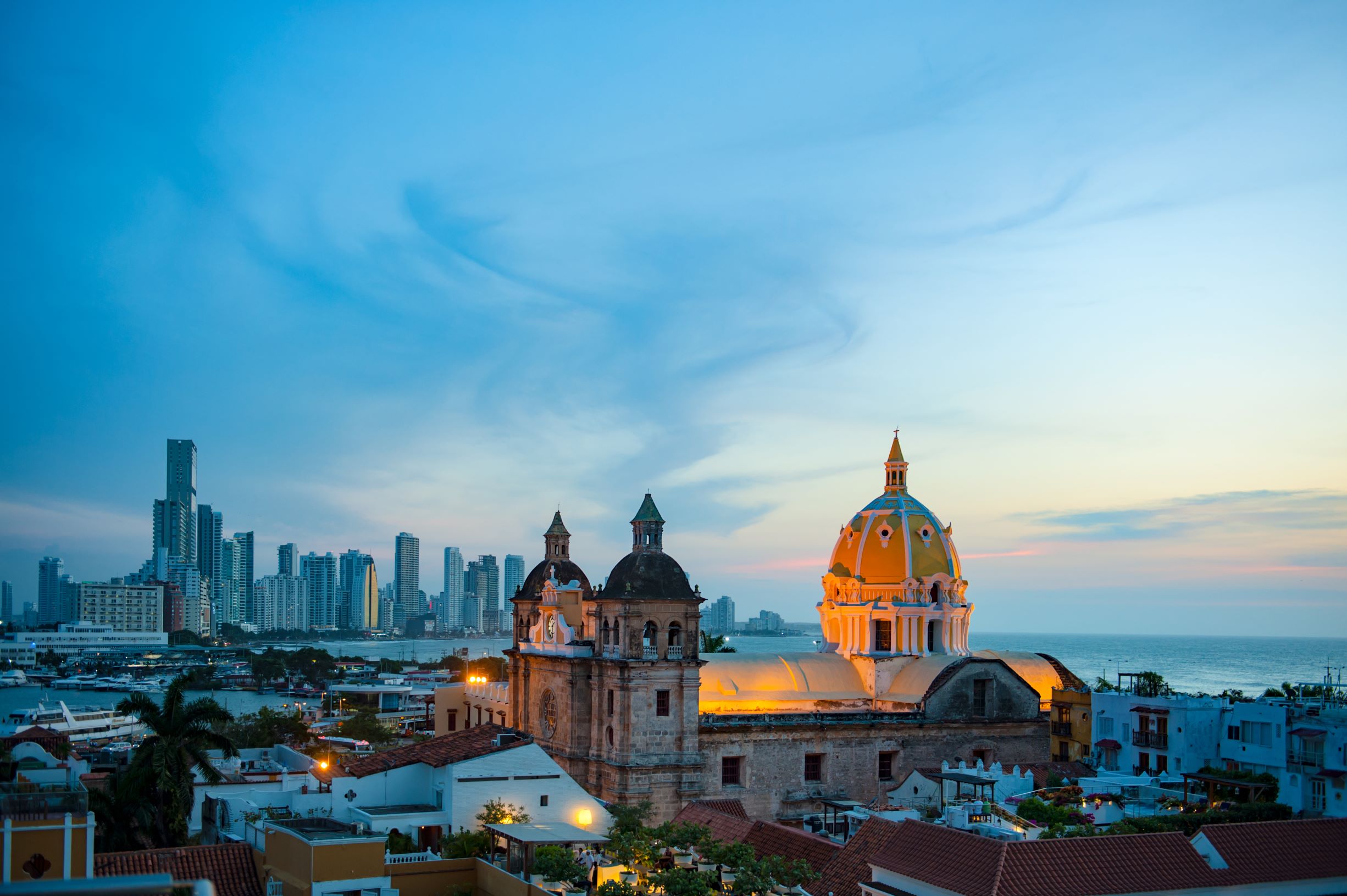 Hospital Times Junior Editor Francesco Tamilia speaks to several Colombian doctors, each of them fear that the country is ill-prepared to face the peak of its Covid-19 pandemic.
---
"We are not ready for the peak. If you think about and study the epidemiology of Covid-19, you can see we are far behind. In the hospital where I work there are currently 14 ICU beds, and with some building and ongoing expansion we will reach a total of 26 beds. However, there are 70,000 people living in this city. "
Dr Daniela Delgadillo works in the resuscitation and intensive care unit for Covid-19 patients at the ESE Hospital Regional de Chiquinquirá in Chiquinquirá Boyacá, a city north of the Colombian capital, Bogotá. "At the beginning, I used to go home and cry all the time. I was very fearful. Many of my colleagues decided to leave their households for fear of infecting family members. "
When the first Covid patients were admitted, she recalls, the atmosphere was very tense. "Nobody talked to them; we did not treat them as human beings." As time passed, Dr Delgadillo and her team were able to assimilate everything more effectively and to provide better care for the patients.
Colombia, with more than 50,000 confirmed Covid-19 cases and 1,700 deaths, is one of the worst-affected countries in South America. Although the Government has implemented many restrictions to contain the spread of the virus, Hospital Times has spoken with several doctors who believe the country is wholly unprepared for the peak.
"Yes, we are the frontline during this pandemic, but we are also dying of hunger. I feel abandoned by the Government. This is not something new – the health system in Colombia has not been working properly for the last 30 years and the pandemic has now made it more visible to everyone," says Dr Delgadillo.
---
Timeline of Covid-19 in Colombia
The first Covid-19 case in Colombia was confirmed on 6 March, a 19-year-old patient who had recently travelled to Italy. Since then Colombia's Government, led by President Iván Duque, have taken a series of actions to prevent the spread. Six days after the first confirmed case, authorities declared a health emergency and suspended all public gatherings of more than 500 people.
Within the week, President Duque closed Colombia's borders to foreigners, allowing only Colombian citizens, permanent residents and diplomats to enter the country. Although many have welcomed the move, others have criticised the Government, arguing that the borders should have been shut much earlier on.
In a TV address to the nation on 20 March, President Duque announced the introduction of a 19-day nationwide quarantine. With a fragile economy and the spectre of a wave like that which brought Europe to its knees, President Duque decided to lock down the country early when there was just one confirmed death, a 56-year-old taxi driver from the popular tourist area of Cartagena.

As April approached, the number of daily confirmed cases increased and Bogotá became Colombia's worst-affected city. The President extended the lockdown by two weeks to cut further transmission of the virus. In the meantime, Bogotá mayor Claudia Lopez, the first woman and the first openly homosexual person to be elected to this position, announced gender-based restrictions to mobility. Women were allowed to make essential journeys such as grocery shopping and going to the bank on even-numbered dates, while men were permitted to do so on odd-numbered dates.
On 20 April, President Duque announced a further extension to the lockdown until 11 May, but later extended it to 25 May. On 23 May Colombia's National Health Institute (INS) reported a total of more than 20,000 confirmed cases. As a result, a further extension was introduced until 1 July, although some businesses have been allowed to re-open from 1 June.
The virus has already had some economic repercussions for Colombia's economy. According to the Colombian newspaper El Tiempo, a majority of Colombians (8 out of 10) have seen a reduction in income since the pandemic. The country's GDP grew by only 1.1 per cent in the first quarter of 2020, in contrast to the 2.9 per cent growth achieved in the first quarter of 2019.
---
Experience from the frontline
With the lack of PPE, long waits for Covid-19 test results and never-ending working hours, the discontent of healthcare workers is widespread.
"At the beginning of the pandemic, there was no PPE as the Government did not make clear who was supposed to deliver it," Dr Delgadillo says. "Until mid-May, we did not have even basic protection such as gloves and masks, so we had to buy our own PPE. It was a frightening experience. "
Above all, what makes her angry is how the health sector and healthcare workers have been neglected in the past decades by the Government. "In this country, the situation of health workers is appalling. We have been deprived of many rights. I worked 230 hours last month – there is no restriction on working hours and we have no right to take holidays. There are some contracts where even pension contributions are not granted. "
Dr Delgadillo also believes that there's another problem: institutions and hospitals use a cooperative or a third-party company to hire and subcontract the health workforce. "These outsourcing companies do as they please with health workers," she says. "There are no rules and regulations, and this is why we have been criticising the health system. Yes, we are the frontline, but we are dying of hunger and have no time to take care of our families."
Yes, we are the frontline during this pandemic, but we are also dying of hunger. I feel abandoned by the Government.

Dr Daniela Delgadillo
Dr Edgar Chávez Rios works as a GP at a public hospital in Bogotá and says that the Government's approach has been correct in the face of the pandemic. However, he believes that the audit of the resources has not been done well for many years, which would "create the design of a strong health system with sufficient resources, well-trained and sufficient personnel, and with adequate controls to bring health to the most vulnerable."
---
Is Colombia ready for the peak?
Although the Colombian Government has been subjected to criticism, its decision to introduce an early lockdown, seemingly a factor for success in other countries, has been applauded by many. However, because the epidemiology peak is slated to be reached in August, it is still too early to draw any conclusions.
However, it is clear from the testimonies of several frontline doctors that Colombia's hospitals are not ready for the peak. "We do not have enough ICU beds nationally. I hope we can use these months before the peak to be as prepared as possible," says Dr Gabriela Franco, a GP at a private hospital in Bogotá. "Nobody here is ready because the magnitude of the virus cannot be known; everything is based on epidemiological projections," says Dr Chávez Rios.
Another fear among frontline doctors is the growing "false sense of security" in the population, which could put thousands of lives at risk within such a fragile health system. While the economic and social aspects are not to be underestimated, and with more than 14 million casual workers, the importance of sticking to the rules is vital.