We must rejuvenate the health and care estate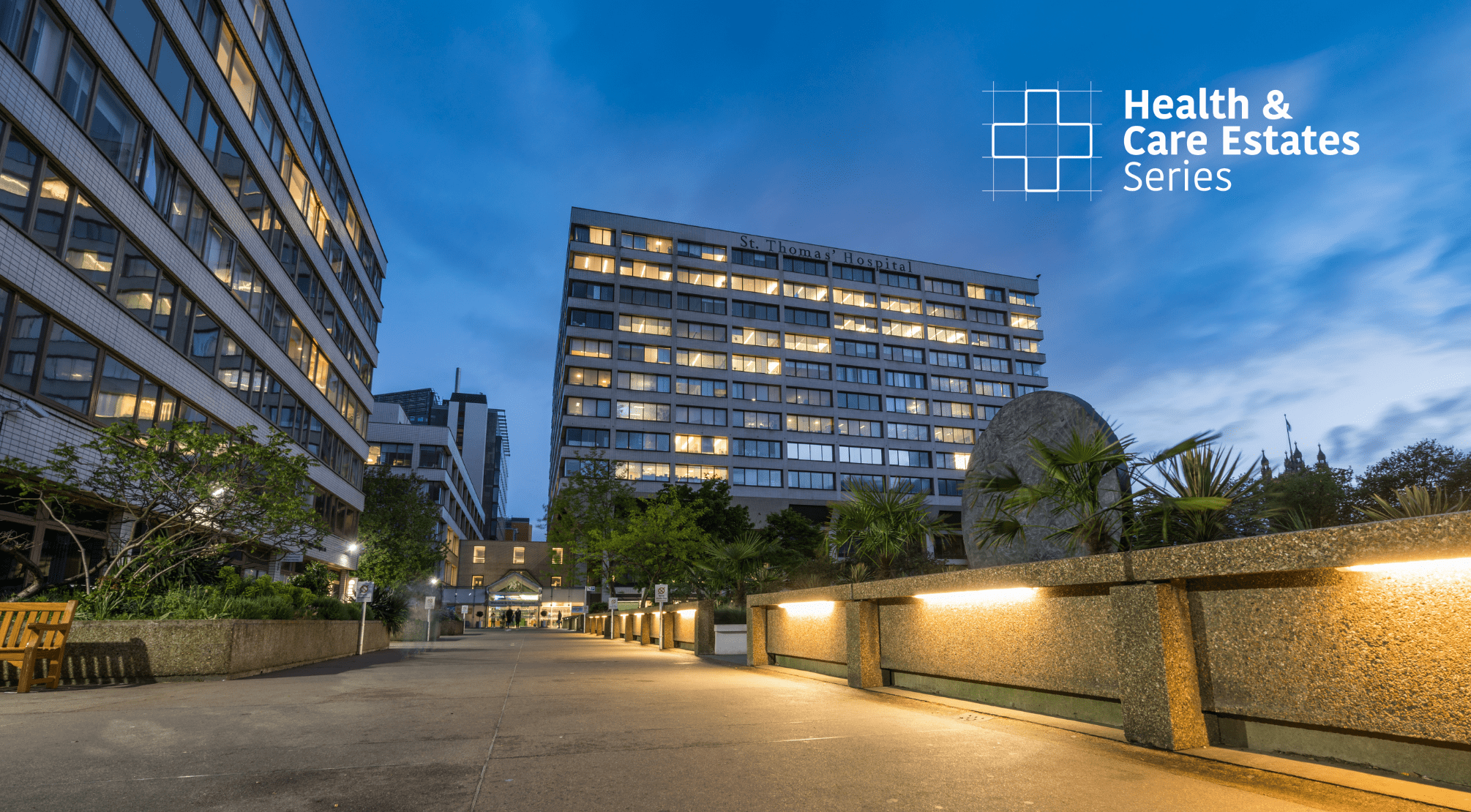 Stephen Hammond MP, Deputy Chair of PPP's Infrastructure Policy Board, announces the Health and Care Estates Series.
---
We have long known that the NHS estate needs rejuvenating. Much of the current property predates the creation of the NHS itself. There are facilities across the country, both in acute, primary and community care that are in dire need of updating. The situation has been worsened with previously unseen rates of backlog maintenance, which inevitably increases risk to patient safety and effective healthcare delivery. The myriad and complexity of ownership and differing responsible NHS bodies has compounded the problem.
Shortfalls in our estate design have been further exposed by the pandemic. The dated infrastructure of the NHS has not always provided the flexibility to tackle the fluidity of healthcare challenges presented by Covid-19. The evidence for this is visible in the narrow corridors , restricted hospital space and old style Nightingale wards still seen across the NHS estate rather than new. Historically, the NHS has seriously underestimated the importance of reconfigurable space.
The new hospital building programme is essential and must be innovative. As Outline Business Cases demand that modern design and building techniques be used, that technology is embedded as is energy efficiency so that these new buildings are Net Zero. It is essential that several of the first proposal be built as "Sherpas" and exemplars for those that follow.
The requirements for an estate fit for the 21st century have changed in line with the rapidly adjusting needs of modern healthcare. While hospitals will remain a focal point for UK healthcare for the foreseeable future, the increasing importance of prevention means we should be looking to reduce our overreliance on the acute sector. Future considerations for a modern healthcare estate should be made with integration of health, care and community services as a core principle. Crucially, this should include a thorough re-examination of the UK's primary care estate which has all the deficiencies of the acute sector estate.
Of course, this issue goes beyond bricks and mortar – as we must ensure that tech enablement is built into the heart of all future hospital design. Historically the NHS has been far too building focused and, while this crisis has highlighted the importance of an integrated IT and data approach to design, we are still a long way from achieving this. With calls increasing throughout the sector to harness sophisticated MedTech and intuitive digital technology, now more than ever we need a healthcare infrastructure that can deliver the befits of these advances and an environment for future innovation to flourish.
Addressing these concerns requires a close examination of how we make estate considerations, how we utilise space, how we construct it and what are the drivers behind procurement decisions that create it.
In seeking to answer the call for a modern, purpose build estate that facilitates the core needs of 21st century UK healthcare, the government has announced an ambitious hospital build program with over 40 projects currently in the pipeline, many of which have already started. In my own constituency, an unprecedented £500 million investment to rebuild Epsom and St Helier NHS Trust could have a revolutionary impact upon the community.
At PPP we are committed to ensuring the government makes good on these pledges and places built environments front and centre of its health and care strategy. It is for this reason that we are announcing a new policy series to dissect the core issues relating to the healthcare estate and of the future of capital funding in healthcare.
The Health and Care Estates Series will bring issues of estate management and capital funding to the forefront of policy discourse, providing a critical forum for key stakeholders from health and care to discuss how we improve the built environment of health and care service delivery.
---
Click here for more information on the Health and Care Estates Series and to register for upcoming events. Our first event will be with Natalie Forrest, Senior Responsible Officer for New Hospital Build Program at the Department of Health and Social Care on July 7th 8am to 9am.