A new template for dealing with rare diseases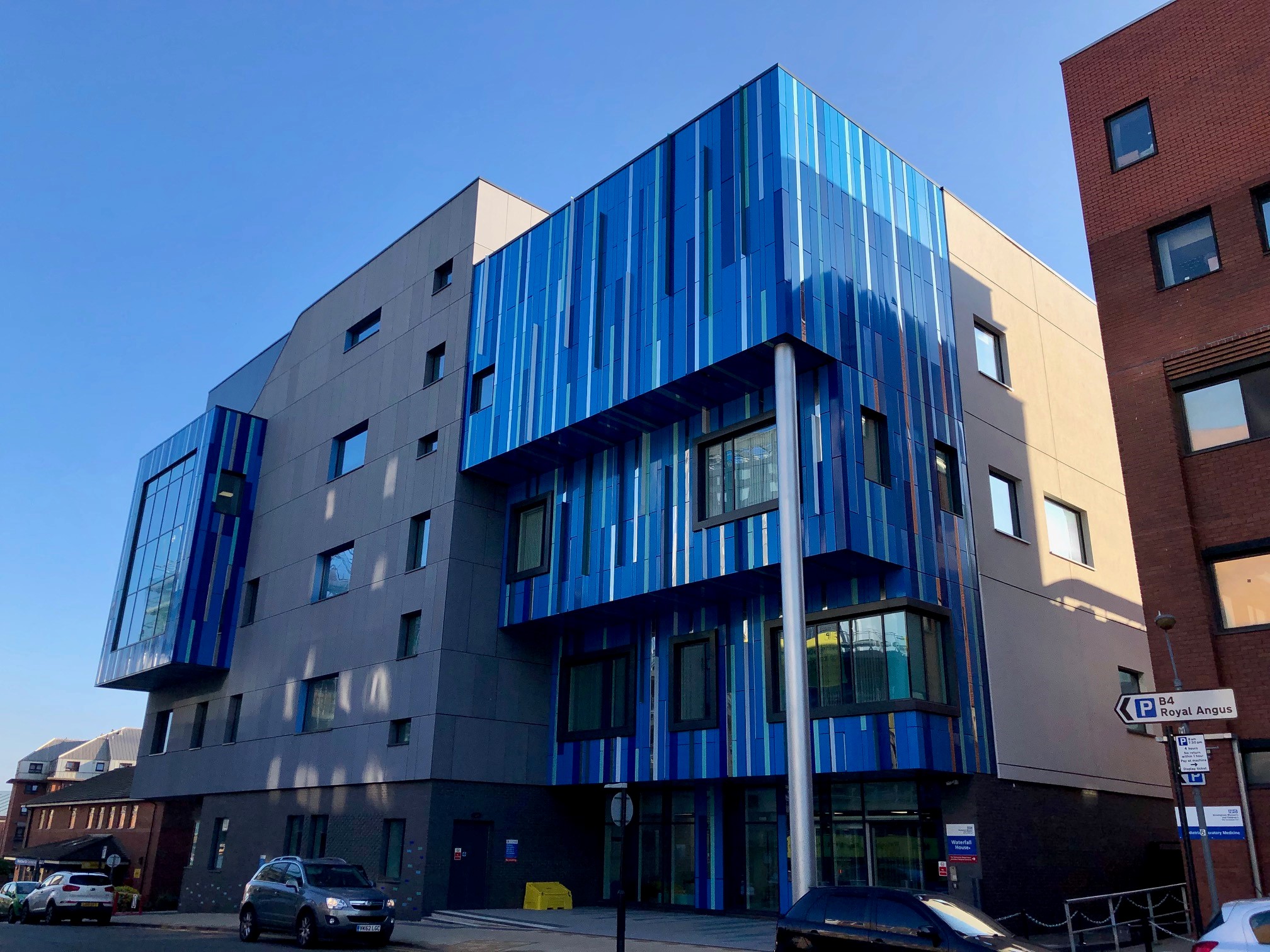 Rare diseases are often complex multisystem disorders that require input from a wide range of health care professionals to ensure they are optimally managed including reaching the correct diagnosis. However, in Birmingham, a new Centre is changing the ways in which rare diseases are managed.
---
Patients and families can find themselves spread across different parts of the health service, interacting with different doctors, in different hospitals and on different days. This only amplifies what is already an immensely stressful period for patients and their families, especially if the patient in question is a child.
Even recently, calls have been made to change the way the NHS approaches rare disease treatment. In July, Baroness Nicola Blackwood went so far as to call for a national debate on rare diseases.
One person who would certainly not disagree with that sentiment is Dr Larissa Kerecuk, Rare Disease Lead and Consultant Paediatric Nephrologist at Birmingham Women's and Children's NHS Foundation Trust. "Dealing with a rare disease is a huge burden to the patient and families affected" she says. "Navigating a complex health care system only makes matters even more stressful."
Dr Kerecuk works in a city that is no stranger to children affected by rare diseases. Birmingham is one of the youngest cities in Europe and, given that 80 per cent of rare disease patients are children, this means more rare diseases. Furthermore, its cultural and ethnic diversity has created an excess of genetic disorders. It can therefore be no surprise that the Trust, currently rated "Outstanding" by the Care Quality Commission, already has the largest Clinical Genetics Centre in the UK and is Europe's largest single-site Children's Intensive Care Unit.
In 2014 the Trust identified the need for a multidisciplinary facility that provided holistic, joined-up care for children affected by rare and undiagnosed diseases. This was the genesis for the creation of the Rare Disease Centre for Children at Birmingham Children's Hospital, which opened in August 2018 as the first and only centre of its kind in the world.
---
Development based on patient engagement
The centre provides a one stop access to multidisciplinary clinics in a bespoke clinical space designed for children and their families to feel comfortable and safe. Over 50 different rare disease clinics are available including 11 nationally commissioned, highly specialised services.
Dr Kerecuk, led the development of this centre from start to finish. In doing so, she sought the advice of those who understand children with rare diseases better than anyone else: the patients themselves and their families.
"Parents and families often become experts in their child's condition," says Dr Kerecuk. "So we wanted to involve them in every part of the design process."
Dr Kerecuk and her team held forum-style family days, inviting parents to contribute their thoughts on what the ideal setting for their child to receive treatment might be.
This novel and innovative way of designing a clinical facility succeeded in engaging the local community and garnering support from national bodies such as Rare Disease UK, which embraced the project as exemplary for developing patient-centred rare disease centre.
"What the patients and their families wanted were facilities to accommodate their children's needs whilst providing a relaxed welcoming environment," says Dr Kerecuk. "Somewhere where they would not become either bored or nervous." Often in cases of rare diseases, patients will also be affected by learning difficulties and autism; for these children, attending the hospital environment is a challenge.
---
A new facility for a new way of treating rare diseases
The outcome of this patient engagement is a facility that is very different from anything seen in the past.
With a large relaxed waiting room (that feels like a living room), a state-of-art sensory room, a chillout room, play areas and nine outpatient rooms, the centre provides space for "kids to just be kids," and for families to feel relaxed and able to focus on the relevant questions at the clinic visit, says Dr Kerecuk. The facility also has a quiet room as, with a third of children with a rare disease dying before the age of five, it is not always good news that the teams are discussing with families.
The centre allows patients, families and health care professionals to think about, and deal with, rare diseases in a very different way from if they were interacting with other parts of the health service. It allows for holistic treatment pathways.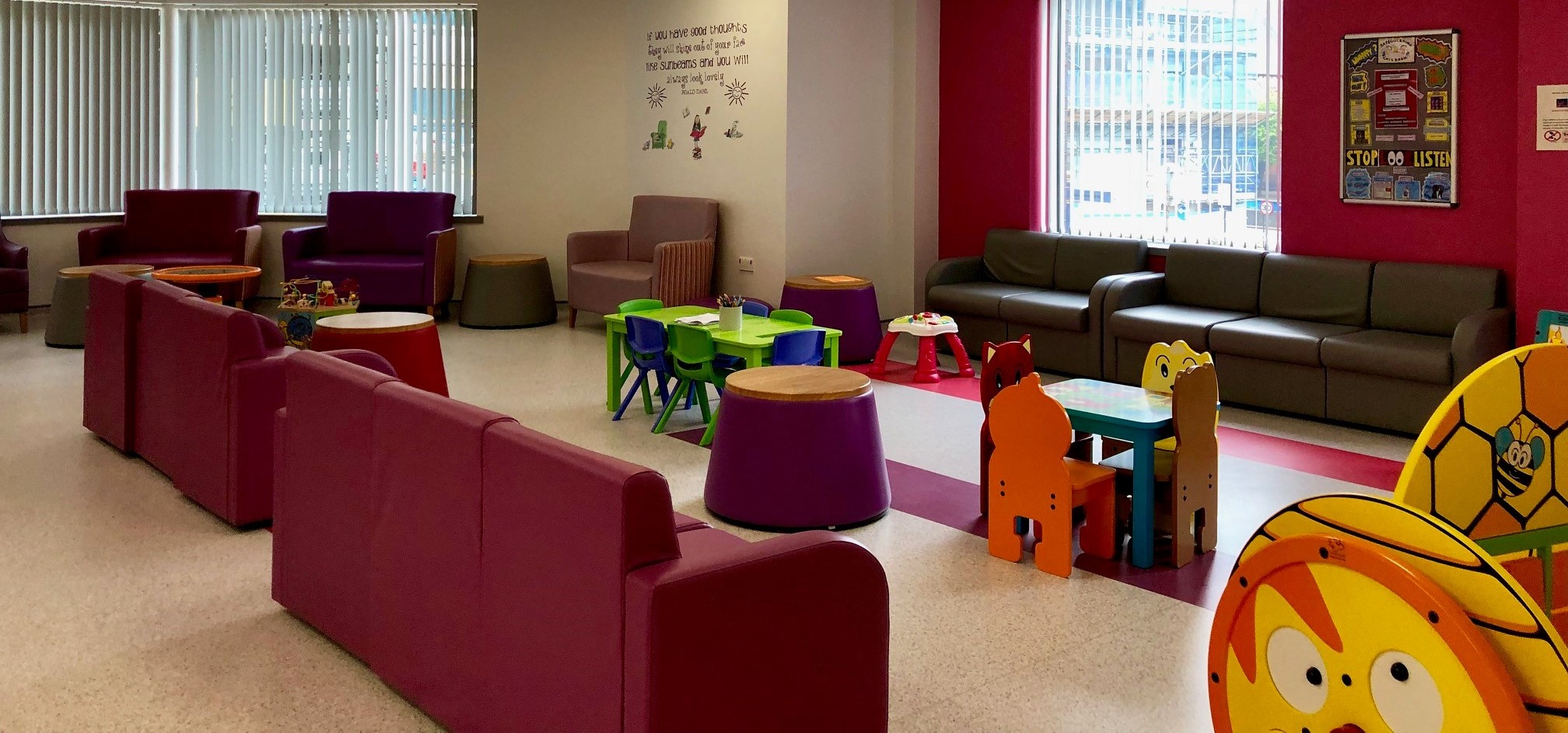 "The NHS was not originally designed to deal with rare diseases which require input from many different specialists," says Dr Kerecuk, "and who ideally need to jointly manage patient care rather than doing so in parallel to each other." The logistical challenges of combining the input of multiple specialists across different disciplines and locations does not make it an easy task for the NHS though.
At a cost of just under £4 million, which was all raised through donations the Birmingham Children's Hospital Charity Star Appeal, some might consider the expenditure unfeasible in other parts of the NHS. However, Dr Kerecuk is keen to stress that seeing all these patients in one place saves time and money. She says: "Having all these experts that can plan together a treatment pathway in one place adds certainty not seen in other parts of the NHS. It enables doctors and health professionals to talk to each other far more frequently."
---
Research
Rare diseases are as the name suggests, rare, and so developing effective cohorts for research purposes can be challenging. Birmingham has a unique population; in that it is both ethnically diverse yet stable allowing for extensive longitudinal studies. Dr Kerecuk and her team have developed an NIHR-Adopted Rare Disease Registry which helps to identify patients for future research trials for their rare diseases.
Using the framework the centre provides, Dr Kerecuk and her team ensure that patients are offered participation into research available to them: from Registry Studies to first-in-human drug trials and use of artificial intelligence to improve diagnosis.
Furthermore, Dr Kerecuk and her team have embraced the opportunity to introduce genomic medicine into everyday NHS practice by becoming one of the highest single contributors to the 100,000 Genome Project. This has been particularly helpful in dealing with Syndromes Without A Name (SWAN) syndrome", where clinicians are simply unable to diagnose a patient's condition.
Birmingham Children's Hospital currently treats over 9,000 patients with over 500 different rare diseases per year; this presents an almost limitless scope for research into such diseases.
---
Rapid success with more to come
Considering it has been operational for one year, the success of the Rare Disease Centre is quite startling and, not resting on their laurels anytime soon, Birmingham Women's and Children's FT is looking to expand further the number of clinics available. Fully using technology such as telemedicine will play an increasingly significant role in future developments.
Dr Kerecuk hopes that the success of the centre will prove to be a catalyst for changing the way in which the NHS approaches how we think about rare diseases. "We need to be looking beyond the symptoms in clinic," she says. "Rare diseases present unique challenges for patients, their families and society. When managing rare diseases, we must consider the impact they have on siblings, education, employment opportunities and even economy. That is when the impact of coordinated care for rare diseases will be evident with fewer days lost to hospital visits and more time for living life to its full potential."
This is a new template for dealing with rare diseases, for patients, families and doctors. However, as Dr Kerecuk points out: "There are still patients across the UK whose conditions are not even diagnosed, let alone managed well, and we hope that this centre can start a new conversation."