Achieving net-zero in health service delivery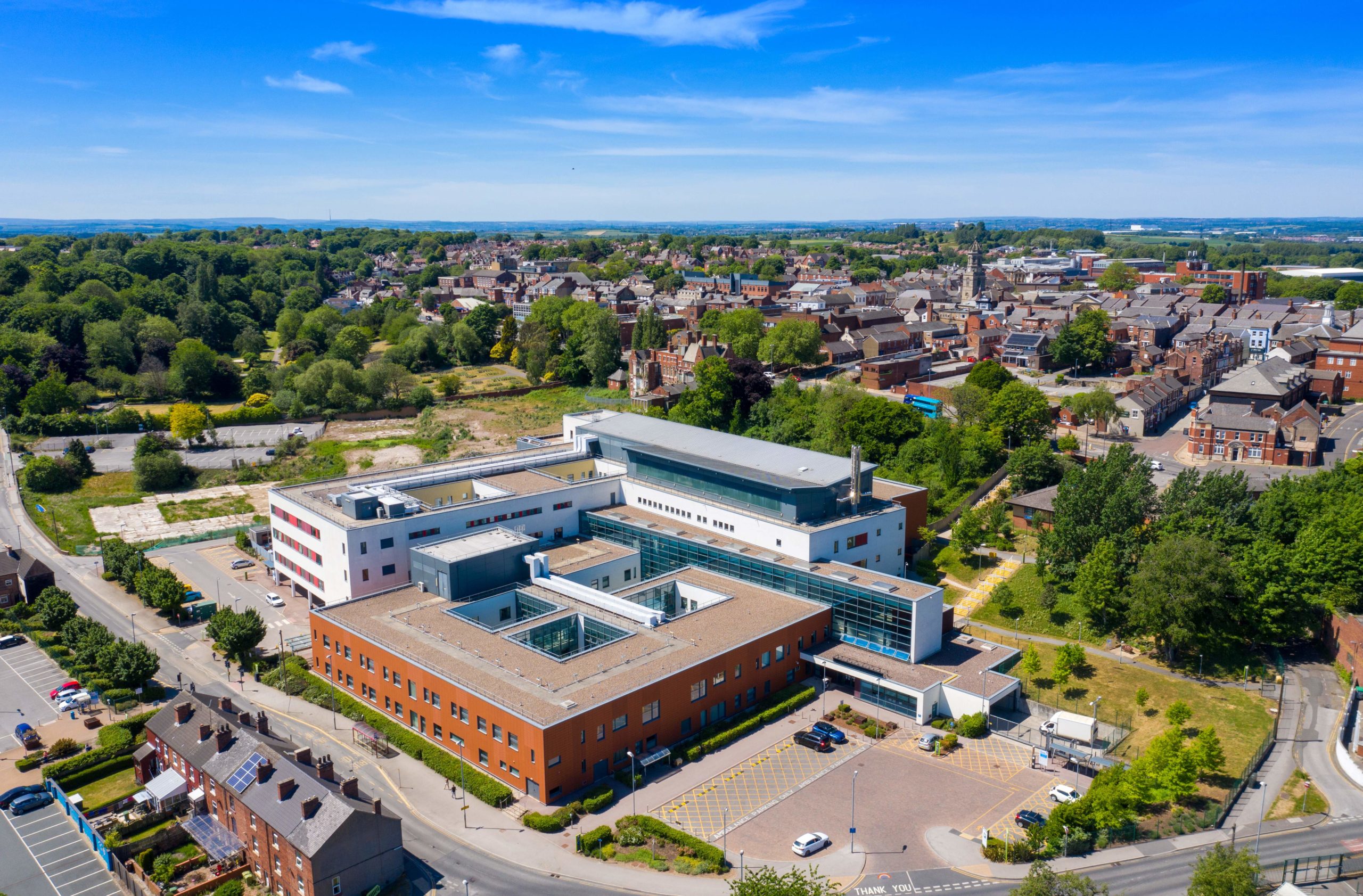 Reducing carbon emissions in health service delivery not only helps countries meet net-zero goals but also brings substantial public health benefits.
---
According to a study published in the Environmental Research Letters, CO2 emissions from healthcare services in the world's largest economies account for about five per cent of their national carbon footprints.
The 2019 study found that in OECD countries China and India, the combined emissions from hospitals, health services and the medical supply chain accounts for five per cent of the national CO2 footprint, a larger share than either aviation or shipping industries.
Net-zero targets for healthcare systems are not only important in helping countries to meet their commitments to zero greenhouse gas emissions, but the results of reaching such targets are also extremely beneficial to patients' health outcomes.
---
Net-zero in the NHS
In England, the health and care system is responsible for an estimated four to five per cent of the country's carbon footprint, about the emissions the size of the entire countries of Croatia or Denmark.
In October 2020, the NHS published a report, Delivering a 'Net Zero' National Health Service, which examined a number of the areas critical to carbon reduction across the NHS including estate and facilities, medicines, supply chain, travel and transport, food, catering and nutrition, research, innovation and offsetting.
Through the Greener NHS programme, the NHS adopted a multi-year plan to become the world's first carbon net-zero national health system.
The person leading the NHS's transition to net-zero is Dr Nick Watts, Chief Sustainability Officer at NHS England. Speaking at Public Policy Projects (PPP) Environment and Health Series in April 2021, he reiterated the NHS's commitment to tackle the current emissions of the NHS' supply chain, which represents a large proportion of the overall emission of the health service. He promised that "the NHS will no longer purchase from anyone that does not meet or exceed our commitments on net-zero".
While praising the NHS for already reducing its emissions in the past 10 years, Nick said: "The climate crisis is a health crisis, and this is a very good reason why the NHS should care about reaching net-zero." 
In June 2019, Newcastle Hospitals became the first healthcare organisation in the world to declare a climate emergency, a commitment to becoming a net-zero carbon organisation by 2040. Dame Jackie Daniel, CEO of the trust, also speaking at the PPP webinar, explained how its decision was fully supported by the staff, who are now playing an important part in reducing the emissions where they can. 
Dr Marina Romanello, Data Scientist at the Lancet Countdown, explained how Europe does fairly well in terms of the carbon efficiency of its health care system. However, there are other countries with private healthcare systems that have enormous footprints. 
A key component is changing the way health professionals treat and prescribe. "Starting to enhance prevention rather than treatment of diseases at late stages is not only good for health, but it's also carbon-efficient," she told World Healthcare Journal.
"It takes much less carbon and much less intervention to stop diseases and to prevent diseases rather than to treat them down the line. And our health systems are very obsessed with treating rather than with preventing. So that's key."
According to Marina, green prescribing is another important element in decarbonising health services, which has now also become mainstream and formally acknowledged by the NHS.
"Green prescribing is a thing and can help people and their wellbeing, particularly exposure to green space, time spent outdoors, social prescribing as well," she said "There's a lot of measures that can be done to improve health, improve health provision and also decarbonise our health systems."
---
Ensuring greater collaboration at an international level
One country alone or one health service alone can't solve the problem. This was the message highlighted by Nick. The possibility of success is far greater if international collaboration between health services is enhanced.
Reducing the impact of climate change on health outcomes requires effective and socially equitable policy, technological innovation, and appropriate interventions to develop population resilience, increase adaptive capacity, and mitigate greenhouse gases and pollution. This process of change can, and must, begin with the health services across the world. While there are risks, there are numerous opportunities within this process. For instance, low-carbon hospitals can benefit from the advancements made in the energy sector in developing cleaner and renewable resources.