A&E has become the entire health system's safety net, not just the patient's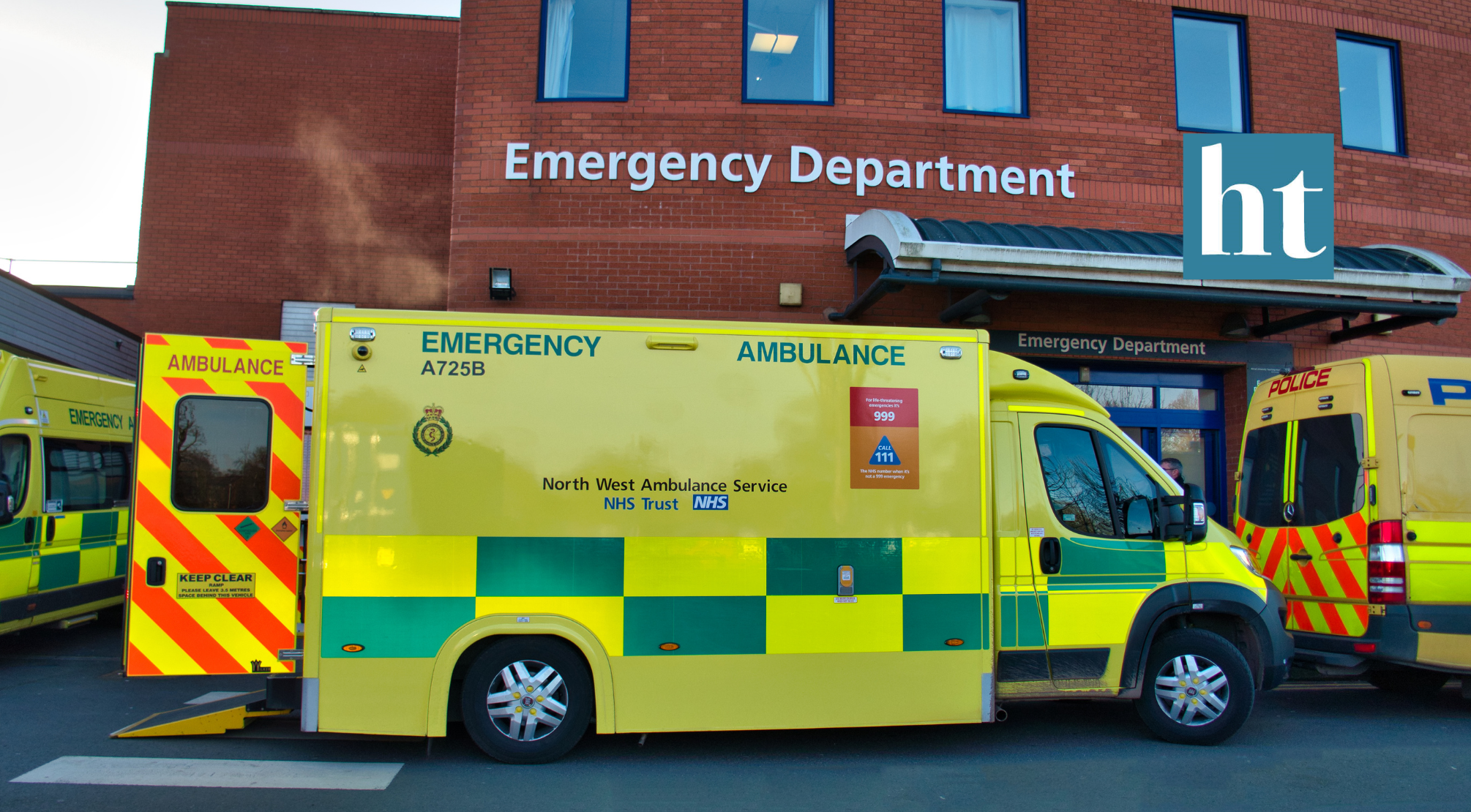 While the current spotlight is on reducing post-pandemic elective surgery waiting times, emergency departments have been left to pick up the health system's slack. Public Policy Projects Policy Analyst Lottie Moore spoke to Dr Katherine Henderson, Emergency Medicine Consultant and President of the Royal College of Emergency Medicine (RCEM), about the challenges now facing emergency medicine.
---
In March 2021 the Government launched its Build Back Better campaign to restore and rebuild the UK after the pandemic. While NHS staff have been rightly lauded for their handling of Covid-19, waiting times for non-Covid related health needs are in desperate straits.
A&E is no exception. Dr Henderson reflects that even before the pandemic, four-hour waiting time targets had not been met since 2015. "We were increasingly under incredible pressure, talking about crisis in December 2019. It wasn't like we went into Covid all singing and dancing."
Dr Henderson notes that once the pandemic hit, A&E patient numbers drastically reduced. "For the first time in years, we had enough staff to see the right number of patients and the right number of beds to put those patients in. It lasted less than a month and we were right back in the thick of it." This brief spell served as a reminder that with the right resources, workforce and capacity emergency departments could function properly in the role prescribed to them; the safety net of the individual patient.
Dr Henderson recognises that while emergency departments were not fulfilling the whole population need at the time (because patients were not presenting themselves) they did a brilliant job of handling Covid. "We thought we would never have to go back to corridor care. But it was a wasted summer. We kept saying, 'recovery cannot just be about elective waiting times, we need to be planning for the next wave for emergency departments'. Guess what? The winter wave happened, and it was catastrophic for A&E."
Regulations around infection prevention control (IPC) have been a huge issue. While it was agreed that crowding in A&E departments during a pandemic would be unacceptable, Dr Henderson says there were situations when a hospital in a Covid hotspot was having to divert ambulances to hospitals in other areas because of limited space. As a result, patients from these hotspots were waiting alongside patients in hospital corridors less affected by the disease. "Which bit of infection control does that come under? Emergency departments just had to get on with it. This has remained a source of friction between us and the powers that be. There is a real feeling that IPC regulations are in place, but they don't apply to the emergency department."
---
The recovery narrative misses the mark
Dr Henderson argues that too much energy has been devoted to "known knowns" – the official waiting lists that existed before the pandemic. "The narrative coming out as 'the recovery narrative' has very much focused on waiting lists for elective procedures; those people who need their knees replacing, for example."
The more pressing concerns, Dr Henderson argues, are the "unknown knowns". Firstly, there are patients who have not presented their problems for the past 18 months. "Many of those patients haven't made it into primary care and so they present to us saying 'well actually my knee pain is now intolerable and this weird lump in my breast has got bigger'." Chronic health is another "unknown known", such as the waiting list for people with comorbidities that are getting worse.
"The problem for emergency departments is that for all of these groups, the 'known knowns' and the two 'unknown knowns', is that while they should have been getting continuity of care across the health sector, they now often just pitch up to the emergency department."
The current situation is desperate. "We get all the people on those elective lists who can't wait any longer [and] we get the people who are finally presenting their needs 18 months too late who can't get a GP appointment. We also get people with chronic problems that are out of control, again, who cannot access the GP. Now lockdown has lifted we naturally get more people coming through the doors. Throw into that the patients incoming with Covid and 'long Covid', as well as the massive mental health surge. And what do you have? An absolute crisis."
---
Honest conversations are needed
"We have never had a problem with being the safety net of the individual patient. That is what we are here for. But increasingly, we have become the safety net of every other part of the system. The narrative is, 'when in doubt, just go to A&E'."
Having highlighted the severity of the situation, Dr Henderson suggests the answer to this growing crisis must be found through honest and transparent conversations between the different health services and the public.
"The health service is not in a position where it can commit to reducing 18-week waiting lists. We have a huge amount of work to do and we have to make sure we are using current resources to their maximum. At the same time, we need to give the workforce a sense of hope by having a realistic long-term plan that identifies population needs as they stand today." Reducing the barriers between as many professional groups as possible is one way this can be done, so that GPs don't feel they need to push patients out of primary care and into A&E because referrals to specialists can't be made.
"It is not in the best interests of the health service, the patient and the workforce to send people straight to A&E because of these systematic issues. How can we radically change the way a patient flows through the system that absolutely minimises the barriers that involve duplication and timewasting?"
The pressure on the workforce within emergency departments is clear. The RCEM's July 2021 report Retain, recruit, recover: Our call for action to improve the urgent and emergency care system found that 73 per cent of survey respondents indicated that workforce pressures in their emergency departments affected patient safety before the pandemic. As Dr Henderson comments: "We don't have a problem recruiting. The problem comes when staff say, 'I really enjoy it, but I just don't think I could do it long term'."
---
Safe care requires a sustainable workforce
The RCEM report proposes a framework for action, pointing out that: "Operational pressures are seen by staff as the most significant reason for considering reducing hours, changing careers or retiring early. We cannot deliver safe care in Emergency Departments without making the job sustainable." The first of its four recommendations is that government needs to "act now" to ensure there are safe numbers of staff in emergency care. The report also explicitly notes the need for more funding, an overhaul of current long-term health strategies and reduced patient crowding.
Dr Henderson says a 10-year workforce plan that ensures comprehensive training and sustainability is key to the future success of the emergency department. "In current rhetoric there is little big picture thinking, we need to change. The crisis in A&E could result in systemic issues for the entire health service. The reality is that we are an essential part of the way the nation responds to its medical needs."
Reflecting on her own career and the unique nature of emergency medicine, Dr Henderson says: "The variation is so attractive – I can deal with a dislocated shoulder, a heart attack and an ectopic pregnancy as well as the child with a pea stuck up its nose. The ability to flex your thinking is enormously appealing. It is never boring."
It is clear that the challenge facing the NHS must fully consider emergency departments if the UK is to "build back better". A&E will always have its lights on, but whether it can serve its public safely and efficiently requires serious intervention both within the wider health service and outside it.