Airbase appeal taking off thanks to £250,000 donation for new helipad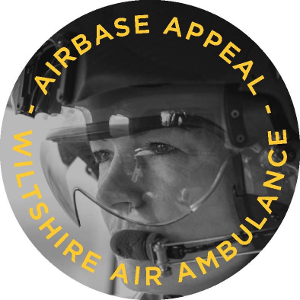 Wiltshire Air Ambulance's major fundraising appeal for its new airbase is to receive a significant donation of £250,000.
The funding is for the helipad and associated costs at the charity's new airbase at Outmarsh Farm, Semington, near Melksham, and has been given by the HELP (Helicopter Emergency Landing Pads) Appeal.
The HELP Appeal is the only charity in the UK that funds the development of helipads at Major Trauma Centres, key A&E hospitals and air ambulance bases across the country.
The funding for Wiltshire Air Ambulance's new helipad includes the concrete construction, fuel installation, lighting to enable the helicopter to take off and land at night, relocation and upgrade of the weather station and security fencing.
The donation will be given in two tranches of £125,000, the first has been received and the remaining £125,000 is to be paid in January 2018.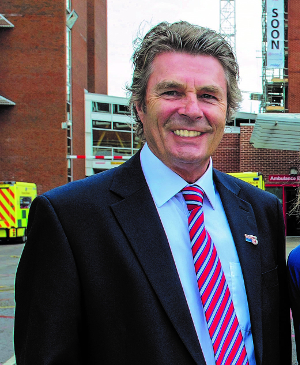 Robert Bertram, Chief Executive of the HELP Appeal, said: "Wiltshire Air Ambulance has been providing an outstanding service for many years and we are delighted to be able to support them in providing what will undoubtedly be the very best airbase in the country.
"Our total donation of £250,000 towards this new airbase will help Wiltshire Air Ambulance service reach all parts of the county in a time efficient manner – saving both time and lives.
"Just a few minutes saved can make all the difference to the survival and recovery of a patient in critical care. The HELP Appeal is a non-government or lottery funded charity that provides this essential funding to ensure patients are immediately transported direct to the expert care they urgently need.
"We are the UK's only charity to fund these vital helipad infrastructures for the NHS, and since 2009 we have identified and helped to fund state-of-the-art new helipads or upgrade existing infrastructure at 16 Major Trauma Centres and A&E hospitals across the UK. We plan to continue this aid by further helping 20 hospitals and air ambulances over the next few years."
David Philpott, Chief Executive of Wiltshire Air Ambulance, said: "We would like to thank the Trustees of the HELP Appeal for their incredible generosity in awarding this funding. It's re-assuring to know that at a time when the cash-strapped NHS is often unable to provide the capital costs to build 21st century helipads that this wonderful charity has stepped in to fill the funding gap.
"That the HELP Appeal have decided to fund our helipad is testimony to a charity that puts saving lives at the heart of everything it does."

The first tranche of £125,000 received from the HELP Appeal, together with other donations received, means Wiltshire Air Ambulance's Airbase Appeal has raised just over £181,000 of the £1.25 million needed to complete the funding of the £5.1 million new airbase.
Cheryl Johnson, Head of Wiltshire Air Ambulance's Airbase Appeal, said: "Since we launched our Airbase Appeal a month ago the response has been amazing. Donations have been coming in every day by post, over the telephone to our charity office and online via our special website. The Airbase Appeal has got off to a flying start and we'd like to thank everyone who has made a donation.
"There's still plenty of time for individuals, community groups, schools and businesses to get involved and enable us to make our new airbase a reality and secure the future of our lifesaving service."
To donate to the Airbase Appeal and find out how to get involved go to www.wiltshireairbaseappeal.co.uk text BASE17 and the amount you would like to donate to 70070, email hello@wiltshireairambulance.co.uk or call the charity team on 01380 739453.