An Impending crisis? Opiates in the UK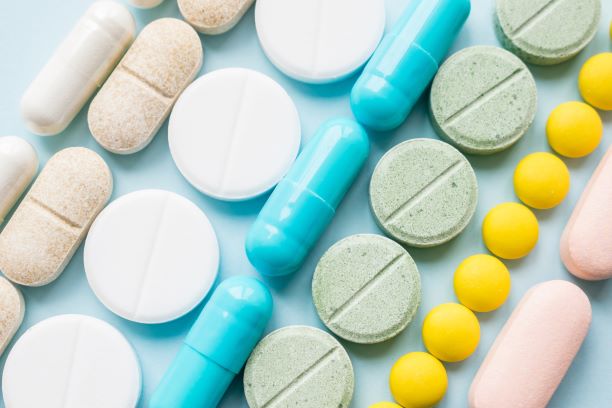 The US is in the midst of an opioid crisis that has claimed the lives of over 350,000 people in 20 years. The word "crisis" is increasingly being used to describe the developing situation in the UK surrounding opiate misuse.
Data from the Office for National Statistics (ONS) has revealed soaring consumption of opioids since 2007, which has correlated directly with an increase in overdose and deaths. The UK now has an opioid mortality rate ofaround 2,000 people a year, up 41 per cent from 10 years ago.
Again, these figures are dwarfed by those of our US counterpart, but some experts are suggesting that the warning signs of an impending crisis are there. There are increasing concerns that the NHS is losing control of the situation.
In trying to get a sense of the reasons behind the problems we are seeing today, two experts have provided their insights to Hospital Times, Rosanna
O'Connor, Director of Drugs, Alcohol, Tobacco and Justice at Public Health England (PHE), and Dr Jeffrey Fehler, Consultant Psychiatrist at Central & North West London (CNWL) NHS Foundation Trust.
---
Does the UK currently have an opioid "crisis" and, if not, are we heading towards one?
Dr Fehler: "I don't think I would call it a 'crisis', at least not yet and not in London where I work. I am aware that opiate prescribing in the UK has increased significantly over the past decade and this correlates directly with opiate-related deaths.
Rosanna: "We are cautious and monitoring the increasing use of opioids in the UK, but we are seeing a different picture from the opioid prescribing that has happened in North America and the opioid misuse, hospitalisations and deaths that continue
there."
---
How do people become addicted to opioids?
Rosanna: "For some patients pain is a long-term condition with no easy cure. Opioids are effective for acute pain and in treating cancer pain and at the end of life, but are usually used for severe pain after other options have failed. They are usually ineffective for long-term or chronic pain.
"For some patients, opioid-based drugs are the only drugs that provide relief. GPs are highly trained to prescribe, as they consider the physical, psychological and social factors potentially impacting on an individual's health, in line with current clinical guidelines."
Dr Fehler: "In recent years, I have become aware of increasing numbers of patients who have become addicted to opiate painkillers. These opiates are obtained in a variety of ways, including prescriptions by GPs, some are purchased over the internet and some are even obtained over the counter (OTC) at pharmacies.
"As pharmacies limit the number of opiate tablets available for purchase OTC, some patients resort to travelling between various pharmacies to secure their supply, as you can imagine, the task of visiting multiple pharmacies can quickly evolve into a fulltime job."
---
Why do you think that disparate levels of opioid prescriptions are being seen between the North and the rest of England?
Rosanna: "Deprivation, people living in rural areas and larger practice list sizes putting GPs under pressure can all be associated with more ill-health and higher prescribing rates, not only for opioids but for some other commonly-prescribed medicines too.
"We need to understand why opioids are prescribed more commonly in areas of greater deprivation and ensure that there is collaboration between different parts of the healthcare system to provide appropriate services and support to people prescribed opioids."
Dr Fehler: "Opiate prescribing in primary care is a complex issue. GPs are aware of the risks associated with long-term opiate prescribing. However, chronic pain is debilitating for a patient and difficult to manage.
"I often find that these patients have underlying psychological difficulties and at times historic addiction difficulties, further complicating their management."
---
Who should be taking the lead on developing a srategy to deal with opioid addiction?
Rosanna: "Nationally and locally, the NHS needs to work to better understand the problem and develop strategies for responding to the situation with both effective prevention and better treatment. PHE is working with a range of local, national and international partners.
"To ensure we are as informed and prepared as possible, we are in touch with public health colleagues in the US and Canada to learn from the North American experience."
---
Are hospitals able to deal effectively with the rise in opioid related admissions that we are seeing?
Dr Fehler: "It is not likely that patients with opiate addiction will be admitted for the sole purpose of managing addiction. A more common scenario would be an admission for a comorbid physical or mental health difficulty, although hospital staff need the skills to be able to recognise opiate dependence and consider how best to manage it.
"The NHS would certainly not have the capacity to manage a large-scale opiate epidemic like that currently being experienced in the USA. While UK addiction treatment services are well equipped to manage heroin addiction, managing prescribed (and non-prescribed) opiate use is not specifically commissioned and these services may not have the resource or experience to manage this. Many services will not consider managing what is frequently the consequence of chronic pain as part of their remit as an addiction treatment provider."
---
Would further integration of health and care services help to alleviate opiate dependency levels?
Dr Fehler: "Oh yes. The service I work at (Addiction, Recovery, Community, Hillingdon Service) is an integrated health and social care service. NHS staff (working for CNWL NHS Foundation Trust) work seamlessly with social workers employed by the local authority, who work as care coordinators but also perform social care functions, such as providing debt advice, undertaking safeguarding investigations and completing assessments for rehabilitation placements."