BAME staff, Covid-19 and the NHS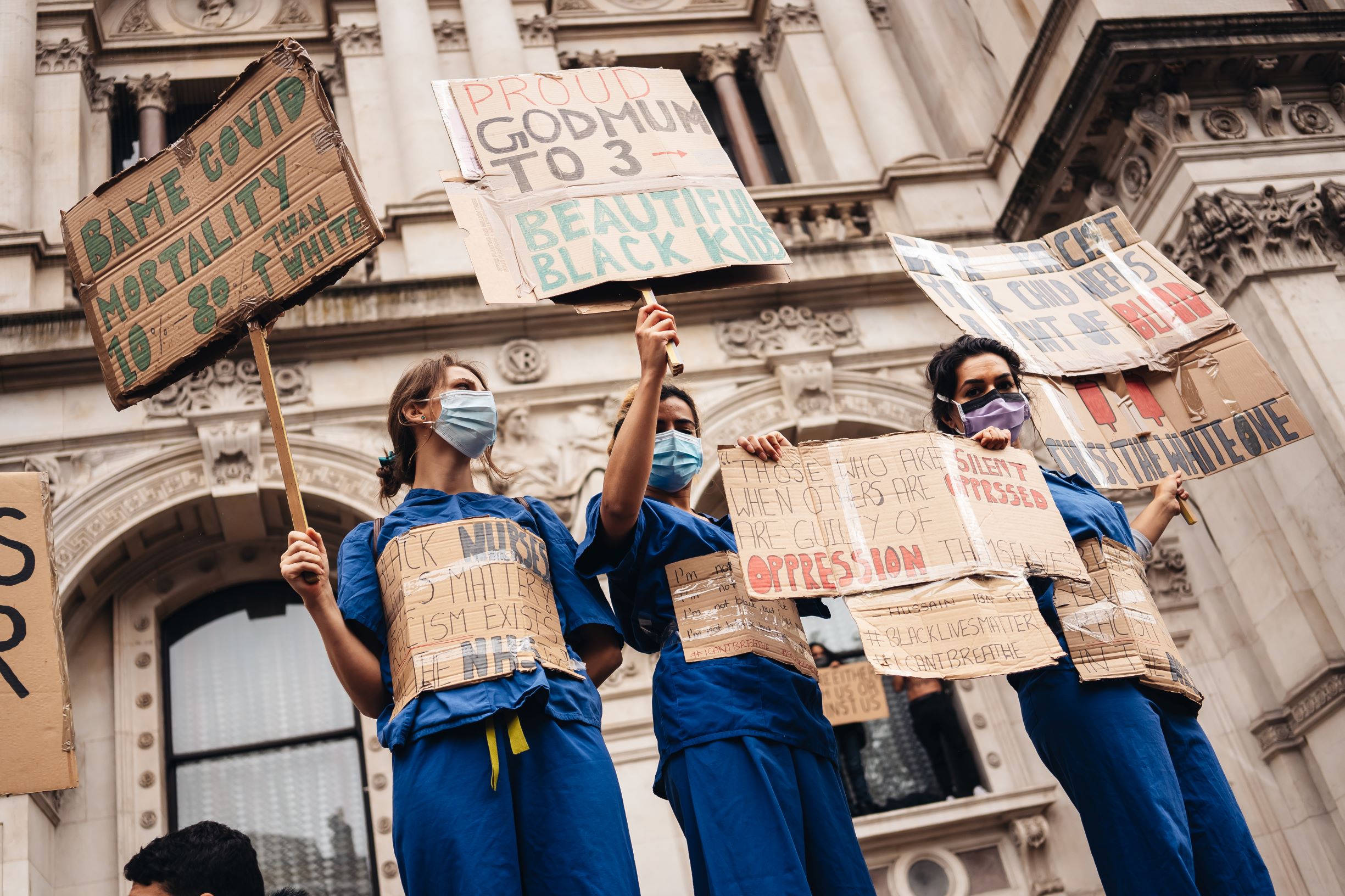 Dr Ahmed Shahrabani recently returned to the NHS frontline to fight Covid-19, here he reflects on racial inequalities that the virus has highlighted for BAME healthcare staff.
---
It is clear, we are winning the first battle of the war in our hospitals against Covid-19. I have personally witnessed this as a doctor, having worked on the Covid-19 wards over the past five months. Inpatient numbers, ITU admissions and deaths are all falling. Every day we are told about the newly diagnosed cases, the number of deaths as a result of Covid-19, and we are somewhat relieved at the numbers going down. However, for reasons not yet fully understood, the virus' potency is discriminating against some of us more than others.
A few months ago, George Floyd, a black man in Minneapolis was brutally murdered for allegedly spending a counterfeit bill. This sparked global outrage and ignited the Black Lives Matter movement like never before. It also prompted me, as many others, to wonder "what I can do to help?". Every day around the world somebody is being subjected to some form of racism, from inequity across the social systems to a more severe form, an inhumane murder of an innocent man. These numbers are not reported every day, and, in this case, ignorance is not bliss – Black Lives do Matter and we should all be loud, proud and make a difference wherever we can to support this change.
---
The discrimination of Covid
As a Co-Founder of a fast-growing tech corporation supporting the NHS, I find myself in a unique position where I am regularly speaking to policy makers, leaders and people who can make change happen. I am also a junior doctor. I am also an Arab – I, like many healthcare colleagues fall in the BAME group where we have been told we are up to four times more likely to die from Covid-19 than our Caucasian colleagues. I work shifts with colleagues from around the world and it's these same colleagues who were joining the Black Lives Matter rallies one evening and turning up to work the next.
Black Lives do Matter and we should all be loud, proud and make a difference wherever we can to support this change

Dr Ahmed Shahrabani, NHS Junior Doctor
In early June this year the Lancet published a systematic review which highlighted that Covid-19 patients from a BAME background had poorer outcomes both in terms of length of stay and ultimately mortality. In the NHS, we pride ourselves as being one of the most culturally diverse workforces in the world, this has helped us become a global leader in the provision of healthcare. But this diversity also means that those who are on the frontline are at a higher risk of not just catching the virus but ultimately having a poorer outcome. As a result of this, there is a lot of noise coming from the centre about the higher risk of BAME groups, with talks of mass testing, risk assessments and different ways of working.
I was fortunate that the trust I work at has been proactive in prioritising BAME healthcare workers, first with their antibody testing – I was tested within 72 hours of the test program being initiated. It was actually my consultant who suggested, if not insisted, that I get tested, despite only being a part-time doctor, supporting on the weekends. She suggested it to me on a Sunday evening shift, I got tested the next day and received my results later that week. To me that was a real example of leadership and a sense of family working in the NHS at its best.
---
Using flexible solutions
More recently, NHS trusts across the country have been carrying out Covid-19 risk assessments for their staff, and colleagues want to know what the outcomes of these risk assessments will be. Staff rotas across the board are already overstretched with annual leave being cancelled in previous months, shift swaps being increasingly complicated and international recruitment effectively coming to a halt. If those of us who are at higher risk are taken off the wards, we will need others to stand-in for us. The only immediate way of getting this done is by empowering and nurturing the temporary workforce that is already out there.
For decades temporary workers have been seen as 'service provision', with very few training opportunities and engagement beyond the transactional shift requested/shift confirmed process with their employers. What is great to see is that this is changing, and brave trust leaders are breaking the status quo out there – elevating the position and respect of their temporary staff – dare I say 'locums'. The temporary workforce will form the reinforced backbone of the NHS over the coming months.
Locum doctors, nurses and allied healthcare professionals with backgrounds from all over the world are already stepping up and requesting to help their local hospitals and GP surgeries. It's vital that we continue to support them and treat them as part of the family – send them the same risk assessments, the same emails from the trust CEOs, the same updates about the car park and which meals are served on Friday afternoons. The short-term investment now will yield benefits not just during the Covid-19 pandemic but well into the future in forming a truly sustainable and engaged workforce.