Bed shortage leaves NHS emergency care in crisis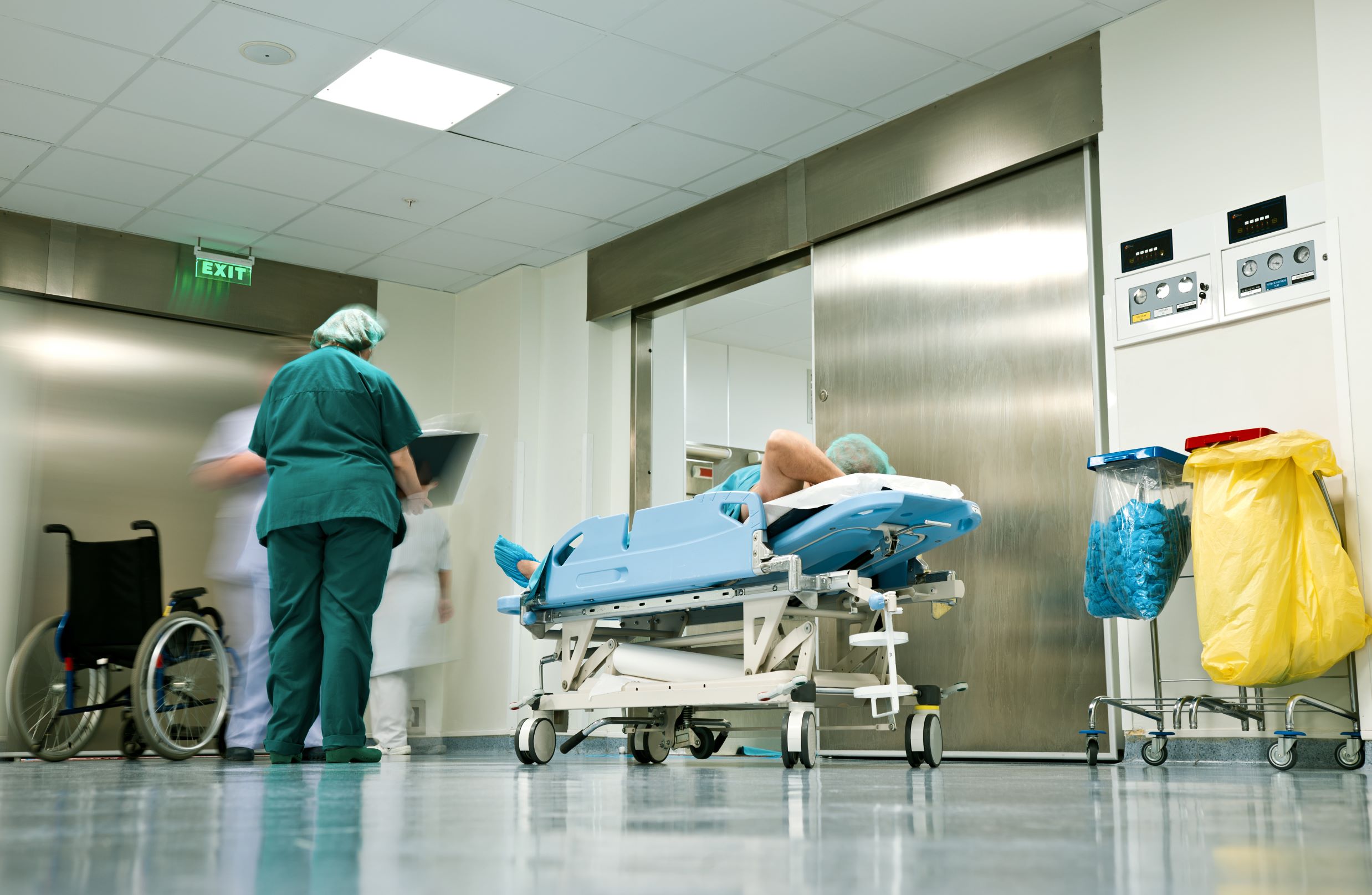 Nearly 100,000 patients were forced to spend four hours or more on corridor trolleys while beds were found, new performance data from NHS England has revealed.
The statistics show that emergency departments are struggling to cope with rapidly increasing demand, which has increased by 14 per cent in the last five years. Once a rare event in any NHS hospital, last month over 2000 people waited for more than 12 hours on a trolley before being admitted to a bed.
"These would be dire performance figures for any December but what's worrying is that we are still awaiting the truly cold winter weather," said Professor John Appleby, Chief Economist for the Nuffield Trust. Professor Appleby went on to say that the winter weather will plunge NHS emergency care into further problems.
---
"Spiral of decline"
The data shows that, in major A&E units, four-hour target performance was down 68.6 per cent in December. Overall, just 79.8 per cent of patients were seen in less than four hours. This is yet another slump from the previous worst-ever recorded performance in November 2019.
President of the Royal College of Emergency Medicine, Dr Katherine Henderson, said that these figures show "the NHS is struggling to escape its spiral of decline".
Dr Henderson added: "With a record low in terms of four-hour performance and highest ever number of 12-hour waits, this will have been a miserable Christmas period for many patients and staff alike".
Chief Executive of the NHS Confederation, Niall Dickson, said that these figures represent a "cry of despair".
Responding to the figures, Mr Dickson said: "Many family doctors are simply not able to see patients as quickly or for as long as they need to be seen, community services are short-staffed, and social care services do not have the resources or the staff to manage and support patients in their own homes.
"As a result, more patients are calling ambulances, too many hospitals have no beds and too many patients cannot be discharged because they have no support at home."
While insisting that the NHS was performing well in the face of unprecedented challenge, Mr Dickson called on policymakers to be honest about the condition of the sector. What is required, he believes, is sustained investment that can develop new staff and new types of services.