Building capacity through the "Covid winter"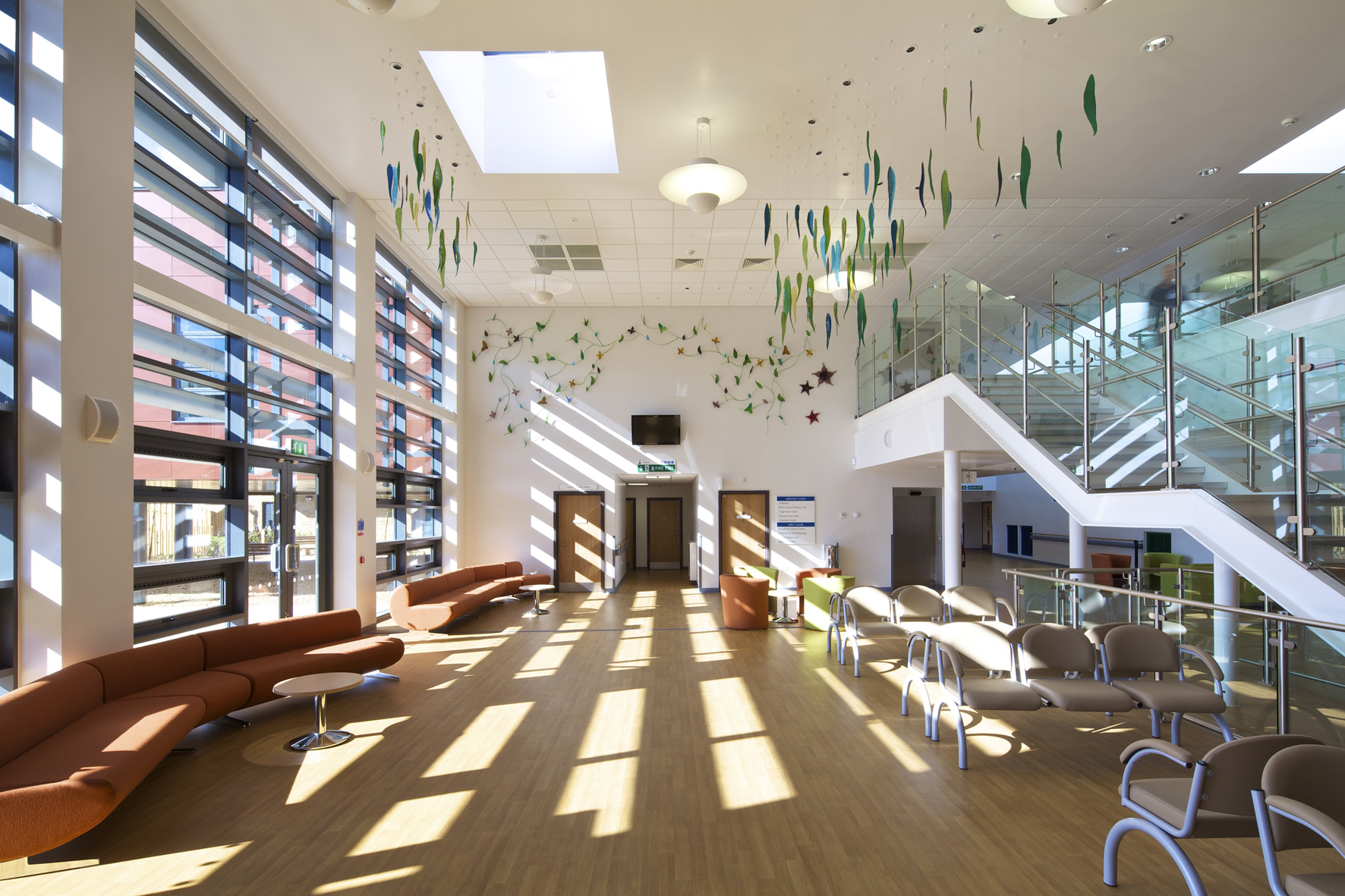 Mark Robinson, Group Chief Executive of Scape, explores how trusts can accelerate construction projects, deliver them efficiently and ensure that the NHS is well placed to deal with the unique pressures of a Covid winter.
---
As capacity pressures emerge over the winter period, the maturity of the NHS estate usually comes under increasing focus. This year, Covid-19 has further served to highlight the need for a long-term programme of investment, as patients are asked to wait longer for routine operations as well as critical services such as cancer treatment.
Whether aided by temporary facilities or new wide-ranging campuses, the future of the NHS will require its estate to support effective day-to-day healthcare services, while simultaneously being able to respond to novel crises such as Covid-19.
The positive news for NHS trusts is that the Government has responded to these concerns, with Boris Johnson committing £3.7 billion to deliver 40 new hospitals by 2030 – representing a fast-tracking of the health infrastructure plan launched by Health Secretary Matt Hancock a little over a year ago.
This is infrastructure investment at scale, and welcome news for hospitals and primary care units across the amazing service that needs facilities fit for the future. However, NHS Providers Deputy Chief Executive Saffron Cordery has gone on record to suggest that the cost of realising the Government's plan will be closer to £20 billion. This leaves estate planners and facilities directors with the challenge of directing the available investment to areas where it will have the highest impact.
---
Procuring peace of mind
The Prime Minister's call for the country to "build, build, build" has the construction sector primed and ready to support the NHS. In situations such as this, where meaningful projects need to be delivered in a short time, correctly positioning and maximising our expertise will be fundamental to achieving the accelerated and high-quality outcomes that everyone desires.
Framework-led procurement is a tried and tested approach, and direct-award construction frameworks in particular offer a route that speeds up access to contractors. This ensures that best-practice performance management processes are in place to guarantee that cost and quality outcomes are achieved.
Delivery partners and their supply chains are well versed in delivering complex projects in live environments, while meeting the strict health and safety requirements that exist within healthcare. Equally, framework governance processes ensure that taxpayer value, timely delivery and the highest quality standards demanded by the public sector are realised.
This rigorous governance and performance management ultimately provides trusts with the peace of mind that their projects will be delivered effectively, allowing them to continue tackling the challenges of the pandemic.
---
A sustainable future
There is clearly an immediate priority to improve healthcare estates to meet modern day service delivery challenges, but it's also vital that we keep sight of the long-term sustainability aspirations of the public sector and of society. Building Back Better should also mean that new facilities are designed to achieve better whole-life performance, can be efficiently maintained and, importantly, reduce carbon emissions.
The crucial process of retrofitting improved environmental performance into facilities can be both disruptive and costly. As such, it's essential that sustainability is baked into all new projects from the very start.
The Houghton Primary Care Centre (pictured above) is an excellent example of a project designed to help alleviate pressure for beds on the NHS, while also delivering enhanced environmental performance for NHS South of Tyne and Wear.
Delivered through the Scape Construction direct-award framework, the new centre accommodates GP practices, a planned care and diagnostics suite and a 24-bed rehabilitation unit, as well as communal health and wellbeing facilities. This facility has been built for the future. Solar thermal panels, photovoltaic panels and an 18-metre high wind turbine are embedded in the centre and the building is EPC A-rated. Annual energy bills for the centre and CO2 emissions are 38 per cent lower than a standard health building.
NHS South of Tyne and Wear's strategy is clear. The Trust looked beyond the build and wanted to ensure that its facility would perform better, in every sense. For other trusts to benefit from the Government's investment plan, securing access to experienced partners that can deliver their aspirations will be essential.
---
Old problems, new solutions
As this drive for a more sustainable estate gains momentum, approaches to delivery will change along with it. Modern methods of construction (MMC), such as modular and off-site techniques, have matured in recent years and can dramatically reduce both the build time and the impact that construction has on the environment. As such, part of the Government's funding announcement promised to set out plans to help standardise new hospitals and use MMC to accelerate construction.
With this approach, modular construction will also help to ensure that existing hospitals can remain operational. With much of the build process carried out off-site, services and wards can remain fully functional right up until the moment when these structures are assembled.
Trusts and partners must be prepared to embrace these new ways of working, in order to deliver projects by the government's 2030 target. Encouragingly, we've already seen it in action, with the effort to develop NHS Nightingale field hospitals demonstrating the effectiveness of off-site preparation, supported by the collaborative convergence of the brightest talent from across procurement and construction.
With the effects of the British winter – and the second wave of Covid-19 – now being felt, facilities directors will be acutely aware of the capacity challenges they're facing. Hopefully, the health infrastructure plan answers the "if" regarding whether trusts can invest in their estates. In terms of the "how", trusts will need to consider how they can marry up issues including speed, sustainability and quality of build. Collaborating with experienced partners is a great first step.