Building the hospitals of tomorrow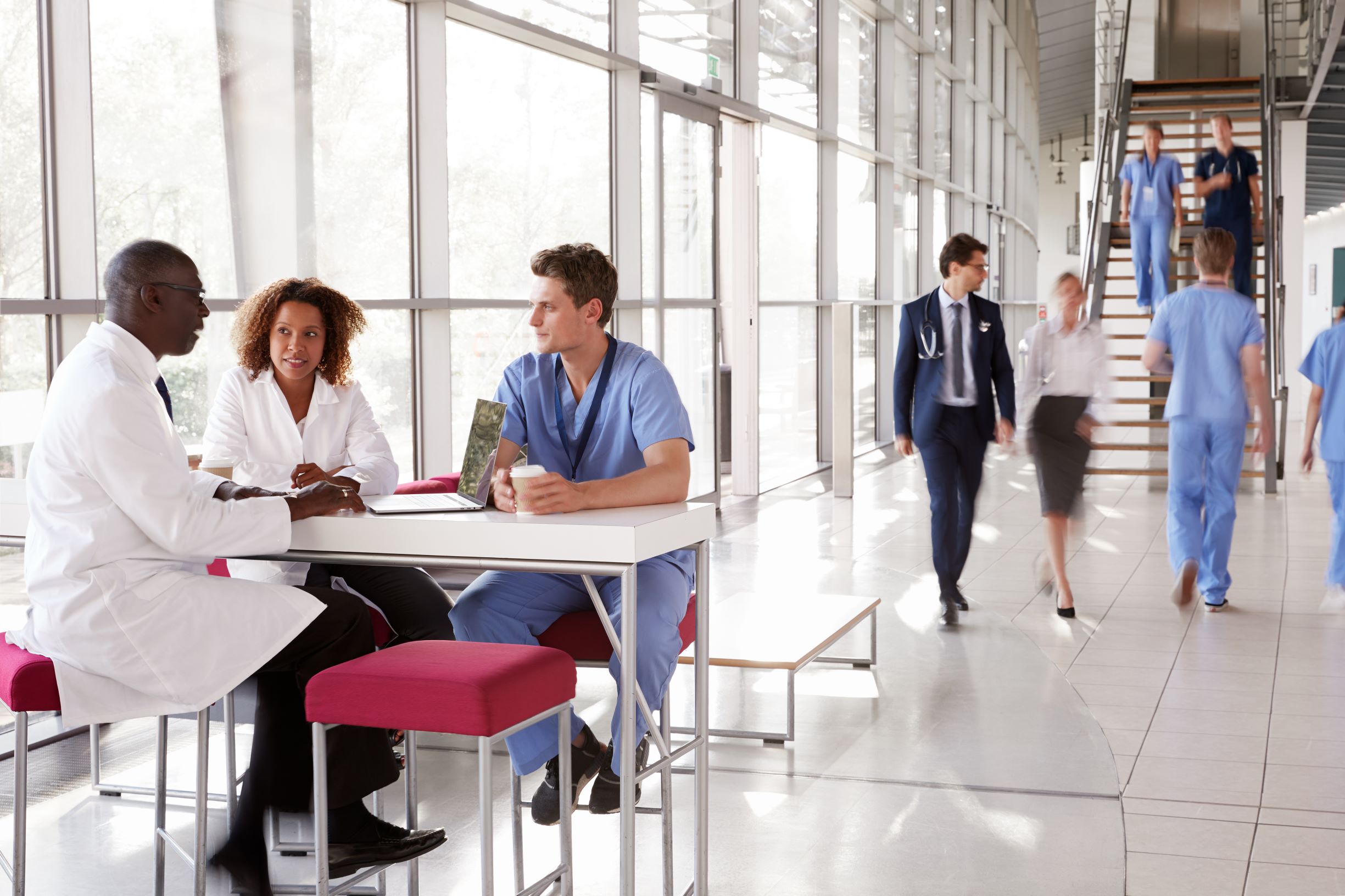 World Healthcare Journal Editor Sarah Cartledge speaks to Richard Cantlay, Global Head of Healthcare Facilities at Mott MacDonald, on the company's vision for a new era of hospital design and planning.
---
As we examine current healthcare requirements, hospitals are facing a growing need to be more fit for the future. The cost of care is rising, populations are growing, patients are in greater need for specialist care, and care systems are increasingly being delivered through personal solutions such as eHealth. With all of this in mind, how can we begin to build modern hospitals that meet the challenges of the 21st century? Richard Cantlay shares his vision of how best we can develop the hospitals of tomorrow and provide better levels of care with higher efficiency, moving towards the overall goal of improving the patient experience.
---
Providing the vision for the future hospital
Richard has been involved with the development of healthcare facilities for more than 15 years. A chartered civil engineer, he has worked extensively in the technical advisory section of the NHS, leading teams to deliver healthcare system planning, architectural expertise, cost consultancy and FM advisory on the healthcare systems that are built within the UK.
Richard also supports work in multiple regions around the world. He develops and implements a global healthcare development strategy, supported by regional strategies, and secures the appropriate delivery teams to deliver this goal.
In February this year, Richard was appointed to Healthcare UK's (HCUK) advisory board, promoting UK healthcare services abroad as well as supporting overseas organisations with healthcare systems development and assisting with the development of the strategic direction of HCUK.
As a result, Richard has a unique perspective on the issues that are currently faced in building the world's future hospitals. Through witnessing first-hand the approaches of different geographies, cultures and governments towards healthcare and hospital building, Richard is able to see what needs to be changed, and how we can begin to change it.
"We're all at different places in terms of healthcare systems," he says. "If you take the UK, it is more advanced in terms of integrated healthcare, albeit we haven't quite cracked it just yet. However, at the other end of the spectrum is China where the size of the healthcare need is recognised but the country's approach is to build massive hospitals without really looking at integrated systems."
The process of designing, planning, procuring and building a hospital is a time-consuming and lengthy process. The need for hospitals and specialist care is increasing around the world, and clinical teams are beginning to recognise this. However, time is precious when it comes to developing new healthcare facilities required to meet current needs. It is important that in doing so, hospitals are not just built according to current demand, but are also ready for what the future might hold.
"Clinical teams are basing their designs for a future facility on how they operate now, rather than how they might operate in five or ten years' time," says Richard. "And it's very hard to predict the requirements for ten years' time. So, the question is, how do you make facilities that are more adaptable for the long term?"
---
Four key strands
Richard proposes that it is best to begin with a dedicated plan incorporating key areas of development. These areas are currently either neglected or not are even being considered during the course of current hospital development. While there are many aspects to this approach, four key strands are highlighted:
Efficient models of integrated care,
Adaptable hospitals,
Healthy buildings, and
Digital Infrastructure.
These can be achieved in any project, so long as the correct direction and guidance sits behind it.
"These strands are all relatively easy to implement," says Richard. "It's all about doing the right thing at the right time and knowing when the right time is. Doing so will ultimately result in cost savings, better clinical efficiency and better patient outcomes."
---
Efficient models of care
It is important to keep integrated models in mind when planning hospitals, but doing so is only the first stage. Within the UK, hospitals and clinics are part of more integrated models, and they continue to evolve alongside new developments.
"The first component of efficient modelling is building the hospital as part of an integrated care system. The second is getting clinical teams to think about how they might be working in five, ten or fifteen years' time. In this way, they achieve a more streamlined, efficient clinical modelling for their hospital," Richard says.
However, in parts of the world such as the Middle East and the Far East, integrated healthcare systems aren't considered a priority, as the demand for care is so great. Building large capacity hospitals as centres for regional care is a common approach in these regions. However, Richard is doubtful that this is the best way to develop new care systems.
"For instance, in China, they're only thinking about building big hospitals. So, instead of building a 2,000-bed hospital, why don't they build a 200-bed hospital and surround it with community facilities that are in turn surrounded by home services and e-health facilities? This way, people can "step-up" through the healthcare system as and when they need to. This would make clinical services more efficient and accessible, and they would be delivered in the most appropriate setting.
---
Adaptable hospitals
The hospital of the future must be able to face any challenges that the next decade and beyond might throw at it. For this reason, it is important that space, technology and staff can be used in different ways to ensure that, in any situation, hospitals are always working as efficiently as possible.
"The result of building more adaptable facilities is that changes are embraced, particularly in terms of clinical equipment and technology. Carrying out a construction project in a live hospital is never a good thing. It also becomes more cost effective to implement those changes, which will lead to a better patient experience and better patient outcomes in general," says Richard.
---
Healthy buildings
Hospitals as buildings should cultivate and restore health, not damage it. If the hospital of the future can curate an environment that is healthy and comfortable, then patient recovery times will improve, diseases transmitted in hospitals will decrease and pressure will be reduced on the many services, as the amount of time patients spend in hospital should decrease.
Healthcare workers who operate within hospitals reported more indoor and workplace-related symptoms than any other types of workers, according to Mott MacDonald. Working for long, continuous hours, with no designated rest areas, and being surrounded by sick patients, all contribute to poor concentration levels, poor work ethic, low mood and poor physical health.
Some of the most modern and commercial organisations in the world are putting huge efforts into designing their working environments so they are healthier, more comfortable and better places in which to work. Having a good working environment is a key consideration of people looking for work nowadays. If hospitals can achieve this, then their capability to attract and retain staff will increase massively. If organisations who aren't involved in healthcare are designing their workspaces to be as healthy as possible, then why shouldn't hospitals also be doing so?
"Hospitals putting health and wellbeing at the heart of the design process will have positive outcomes," believes Richard. "These better outcomes might include improved patient recovery rates, lower risk of hospital-acquired infections, improved ability to attract and retain staff, more productive and effective workforces and a better visitor experience."
---
Digital Infrastructure
The impact of digital technology and smart solutions on healthcare infrastructure cannot be understated. Monitoring and tracking software can provide real-time data on how buildings are being used, so predictive maintenance and the equipment that exists within buildings can be used in the most effective way. Richard refers to a "digital twin" which provides a digital, live model of a building, which can then be used to monitor the building's performance.
"Real-time data is sent back to the digital twin at all times, giving an up-to-date representation of the asset and how it's performing, which allows users to make better decisions surrounding their building."
---
In conclusion
Building the hospital of the future is a process that won't happen overnight and won't be easy. It will require the integration and cooperation of clinical teams, procurers, contractors, engineers and architects to develop the hospitals of the next five, ten and fifteen years.
The ultimate goal of Mott MacDonald isn't just to improve hospitals for better efficiency and cheaper running costs, but also to improve the patient experience throughout the entire process. They see these four key strands as essential. By improving digital solutions and making hospitals better equipped to face the new and unique problems that the future might hold, Mott MacDonald's plans for the hospital of the future could provide a better quality of care for all.