Cable management ties up infection control in hospitals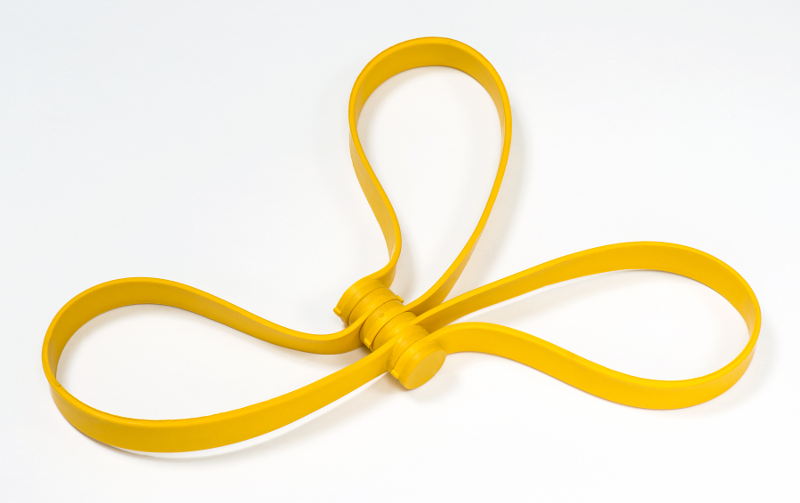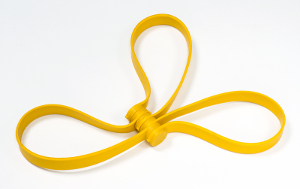 It is well documented that the number of available beds in UK hospitals has been in decline for quite some time. Less well known, however, is the role of cable management solutions in the fight against infection prevention at the point of care.
As it stands, bed designs can vary significantly from hospital to hospital, yet the need for robust infection prevention measures in hospitals remains the same. For this reason, Richard Rands of HellermannTyton explores how cable management can play an important role in the fight against the spread of infection within hospitals. He writes:
"A report from the NHS Confederation found there were 16,252 million total hospital admissions in 2015/16, up 28 per cent from a decade before. The sheer volume of patient traffic raises several issues, with few more pertinent than that of the transmission and prevention of infection. As microorganisms become more resistant to drugs designed to prevent the spread of bacteria, the role of the physical design of hospital beds comes into sharp focus.
Growing number of devices around hospital beds
"The growing number of devices – medical or otherwise – surrounding hospital beds present a variety of challenges for healthcare providers. The electrical cables used to power these devices, as well as the tubes and pipes that are commonplace in medical equipment, are a potential breeding ground for bacteria. If standards of cleanliness are not adhered to, they can increase the likelihood of infection.
"In accordance with the Code of Practice on the prevention and control of infection and related guidance under the Health and Social Care Act 2008, one of the key clinical priorities of the NHS is to protect patients, visitors, and staff from the risk of healthcare-associated infections caused by bacteria. In 2015, 5,500 NHS patients died due to E.coli alone, placing the already cash-strapped health service under additional strain, without even mentioning the impact of superbugs such as MRSA and C.difficile.
"By understanding exactly what we were looking to achieve, this gave us a basis to evaluate the suitability of each of the potential options on offer. When one patient vacates a bed, a routine discharge clean is undertaken to prepare the bed for the next occupant. For this to take place, equipment needs to be detached and removed prior to cleaning, therefore the ideal system needed to be quickly releasable, saving time, and boosting productivity.
"Furthermore, a system would need to be re-usable, providing the correct cleaning procedures were strictly adhered to. It would also need to be able to withstand the powerful cleaning agents used in hospitals as chemical corrosion could reduce performance and create rough surfaces which harbour bacteria and increase the risk of contamination and infection. Many cable management solutions contain markers, for safety and asset management purposes, and these would need to remain intact for the solution to be effective.
"Several options were considered, one of which was a J-hook solution, whereby a hook is attached to the bed and cables are looped through the hook, which secures cables in place. For a system like this to work, a bed frame with a flat surface is required to allow for the hook to be attached, a feature of some NHS beds but not all of them.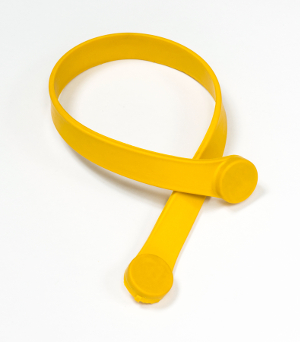 "Unless all the beds were replaced with beds featuring at least one flat surface, a J-hook system was unfit for purpose. Any potential solution would have to be adaptable to any bed type and so a several alternatives were considered. While in principle conventional cable ties would keep cables secure and in place, the serrations in the design would be a potential bug trap, somewhat defeating the intended purpose of the solution.
"Following extensive trials, the concept of the Cable Koala was born. This is a cable management solution which addresses the requirement for ease of use, featuring in-built magnets which can be fastened directly to any metal bed, irrespective of its design or looped around an opening, bed frame or rail and attached to itself. Manufactured using a soft, flexible TPE (Thermoplastic Elastomer) material, the Cable Koala is compatible with the typical cleaning agents and chemicals used in hospitals; and with its quick release design, can be constantly reused once cleaned, making it a cost-effective solution for hospitals.
"Infection prevention remains a critical issue in hospitals and should be addressed through more intelligent bed design. Until cable management is consistently factored into the design of hospital beds, however, solutions such as the Cable Koala play an important role in the fight against infection in hospitals."
For further information, please visit: www.hellermanntyton.co.uk/products/product-highlights/cable-koala