Central Middlesex Hospital to become European leader in robotic surgery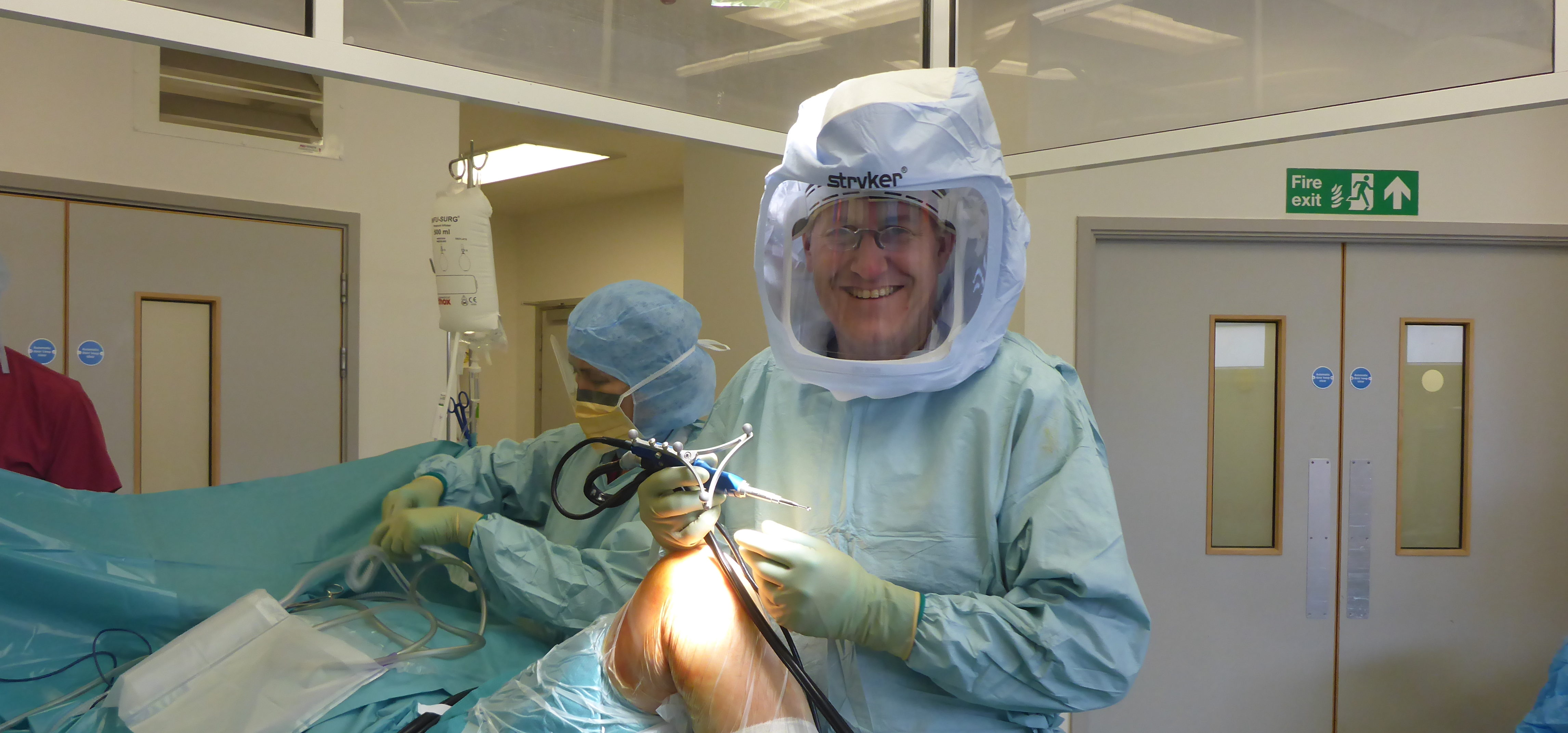 Central Middlesex Hospital (CMH), a part of the London North West University Healthcare NHS Trust (LNWUH), is now the leading exponent of Navio robotic surgery in Europe and will become a training centre for visiting surgeons.
The announcement came after surgeons at the hospital marked the completion of their 100th procedure using robotic surgery technology for knee replacements. Robotic surgery operates on a computer-guided system which creates a three dimensional model of the knee, allowing for more accurate replacements, when compared with the traditional methods.
Orthopaedic surgeon, Dr Simon Jennings said: "Logic suggests that if we can fit the replacement more accurately it will feel better and people can get up and about more quickly.
"The initial results are promising and there is a significant saving for the NHS because people are discharged within a couple of days."
In comparison to its extensive use in America, the UK has until now taken a more conservative approach to embracing the new technology. Dr Jennings cited one particular Surgeon who was completing this kind of robotic surgery on a daily basis and now wants to see this level of use in the UK as well.
The number of knee replacement surgeries is of course expected to rise as the population continues to increase and indeed age and with this so will NHS spending on traditional knee replacements. Currently is estimated that around £585 million is spent on knee replacement surgeries every year.
For more information, please contact Steve Watkins on 020 8869 2235 or email steve.watkins1@nhs.net