Cleaning Show set to showcase latest healthcare hygiene products and discuss key industry issues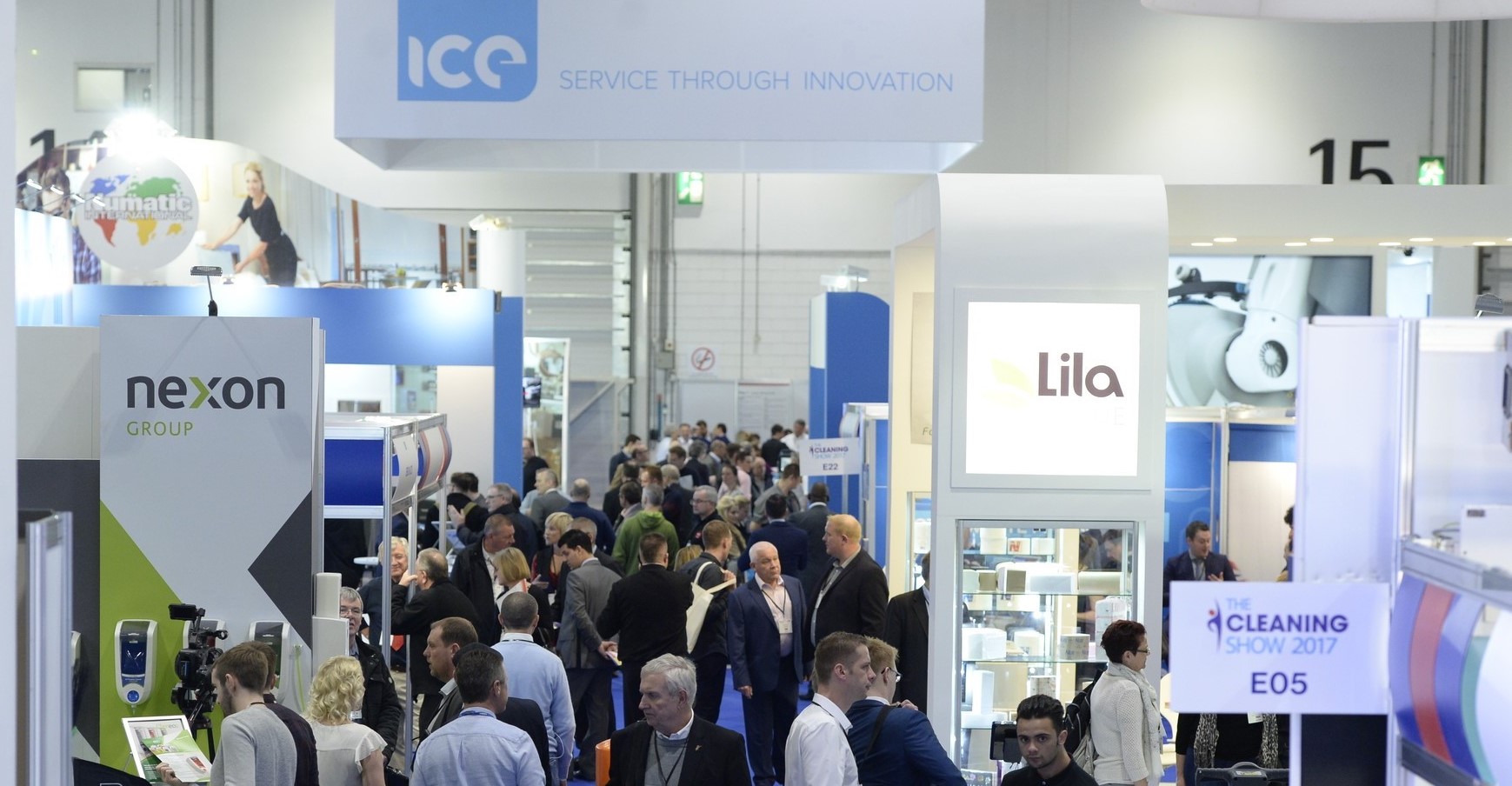 The Cleaning Show (Excel, London 19-21 March 2019), one of Europe's biggest trade events dedicated to commercial cleaning, is set to include a range of major exhibitors who work closely with the healthcare hygiene sector.
These include Polyco Healthline, which provides protection and hygiene products including reusable and disposable gloves, workwear and bags- and i-team who supply a range of healthcare cleaning equipment.
They will be joined at the show by Diversey, who offer a range of products which set out to reduce the risk of infection through a mix of cleaning, disinfection and hand hygiene solutions.
Other companies exhibiting who have products and services targeted at the healthcare sector include Greenspeed, who specialise in environmentally friendly cleaning equipment and products, and TTS – who manufacture cloths and mops designed specifically for healthcare environments including hospitals.
Cleaning chemical experts Evans Vanodine and disinfectant and sanitiser specialists Mirius will also be attending the three-day exhibition.
There are also two keynote presentations scheduled which are directly linked to the healthcare sector.
The first will be given by Dr Terry Tudor, Senior Lecturer in Waste Management at Northampton University. His session, entitled "A Healthy Solution – managing waste in hospitals" will look at the wide variety of issues and challenges faced by both clinicians and cleaning operatives when dealing with waste in a hospital setting.
Dr Tudor's session will be followed by a seminar by Keith Redway, Emeritus Fellow at the University of Westminster, called "The Impact of Hand Drying Options in Healthcare Environments".
This will focus on studies which prove that the hand-drying system offered in washrooms need to be carefully chosen, especially in healthcare environments such as hospitals, clinics and care homes where hygiene is paramount. Keith's presentation will also compare the hygiene of different hand-drying systems, including electric dryers and towels.
The Cleaning Show expo will also feature suppliers, manufacturers, training organisations and trade organisations who are all involved in the cleaning, facilities management and waste management sectors.
Stan Atkins from The British Cleaning Council, the national trade body which co-produces The Cleaning Show, said "Cleanliness in healthcare environments is always very high on the public health agenda and the consequences of getting it wrong are very serious.
"It's therefore critical that people involved in hospital, medical and care-home hygiene regimes keep up to date with the latest products, services and research in this area, and The Cleaning Show is great way to do that.
"I would therefore encourage anyone involved in clinical cleaning to register for a free ticket and attend the show in March."
Further details of The Cleaning Show, including the conference programme and how to register can be found at www.cleaningshow.co.uk