Confronting racial inequality in emergency medicine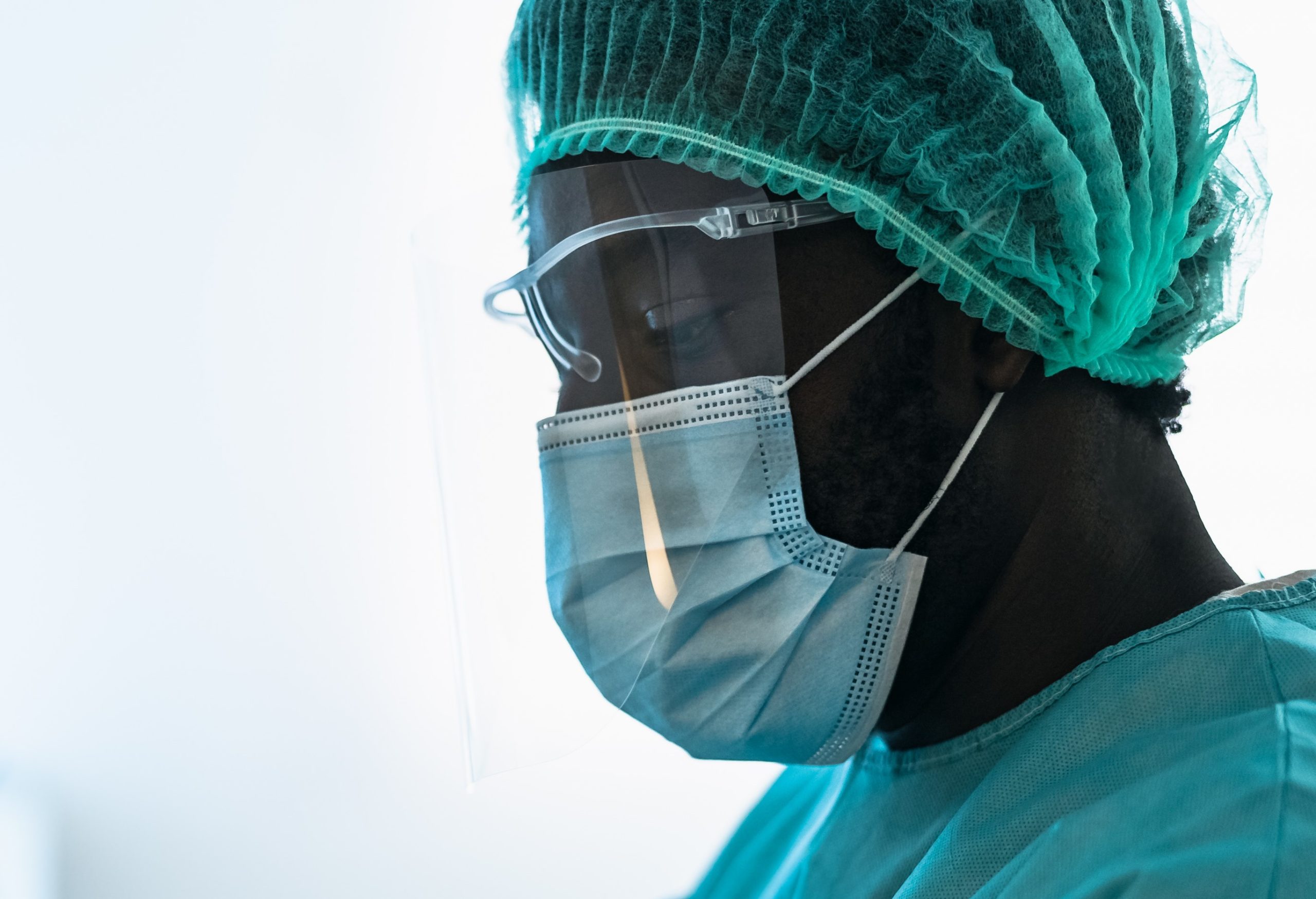 Dr David Chung and Dr Hodon Abdi of the Royal College of Emergency Medicine speak to Hospital Times, dissecting the issue of racial inequalities in the health and care workforce from the perspective of emergency medicine.
---
A person's occupational risk should not be defined by their race and ethnicity. Sadly, the pandemic has shown us that this is still the case for too many frontline health and care staff. The BMJ found that, during the first have of Covid-19, 63 per cent of all frontline clinicians who died from were from a black, Asian and minority ethnic (BAME) background.
With greater risk should come greater protection and, in response to these shocking disparities, the Department of Health ordered regional health leaders to conduct personal protective equipment (PPE) assessments of at-risk staff working in health centres. But recent evidence from the Royal College of Emergency Medicine (RCEM) has found that not only is there major disparities in the levels of access to quality PPE, but also that the risk assessments designed to analyse this have failed to account for issues of race.
Last year, the RCEM found that 42 per cent of BAME respondents did not have access to adequate PPE supply during the first wave, compared to just 24 per cent of white respondents. Further surveys found that one in five emergency clinicians from a BAME background had not been risk assessed at all by their trust during the first wave of Covid. That same survey, conducted in December 2020, also found that a higher proportion of BAME respondents had not received any PPE training. Further, almost half of BAME respondents reported they failed fit testing either "very often", "often" or "sometimes", compared to just over one-third of white respondents.
The surveys have also highlighted general dissatisfaction with the risk assessments that have been conducted, with respondents citing general inadequacy and a lack of consideration of ethnicity.
The two clinicians behind the RCEM's racial equality strategy are Dr Hodon Abdi and Dr David Chung, both Co-Chairs of the Royal College's, Ethnic, Diversity and Inclusion Committee. I spoke to both of them to discuss these shocking findings and find out what is driving these disparities.
---
More questions than answers
"These gaps are staggering, there are no two ways about it," says Hodon. "They show giant disparity in the level of risk exposed to staff doing the same job, with the same qualifications – and yet are facing totally different challenges."
In other areas of the health and care workforce, disparities in experience have often been attributed to corresponding social and economic inequalities issues, to those of class. That is not so easy in the case of emergency clinicians, who are highly trained individuals and more likely to have stable careers, often working only one job with a greater level of control over their lives. So, like many good surveys, the RCEM's have raised more questions than answers.
It should be part of any manager's job to recognise that ethnicity often impacts the experience of staff and patients alike

Dr David Chung, Co-Chair Ethnic Diversity and Inclusion Committee, RCEM
That these questions are not addressed by attribution to class or economic status asks deeper, tougher questions as to the hierarchical nature of our NHS. Citing the fact that BAME staff are extremely underrepresented at high-level managerial positions, David suggests that this could pose bigger issues in some regions than others. For instance, some shires in England will not have an ethnically diverse locality. "In these cases," he says, "the hospital will probably be the most diverse location the area – given the make-up of the NHS workforce. What this means is that these managers are less likely to appreciate that there may be issues regarding ethnicity that they need to address."
Staffers from ethnic minorities working in remote regions will have a different experience than their white counterparts, and less ability to influence and change their experience than their BAME colleagues working in urban areas due to less leadership representation.
Having less BAME representation in senior management positions means that BAME staff are disproportionality exposed to forward-facing, frontline clinical work, thereby increasing risk. This heightens the importance of ensuring access to quality risk-assessments.
"It should be part of any manager's job to recognise that ethnicity often impacts the experience of staff and patients alike, and that this can generate adverse outcomes for both," says David
---
Its OK to talk about race
Neither Hodon nor David are conducting these reports to levy blame with health and care leaders. In appreciating the complexity of these issues, they are keen to address racial challenges in a meaningful and collaborative way.
"These are not conversations that will come randomly without a lived experience of these issues," says Hodon. "So we need to give leaders the tools to actually approach these conversations and help board members and other managers who may not organically discuss ethnicity and race and inequities."
These reports then give NHS leaders something to actually have an informed discussion about race that can lead to meaningful change. "People have blind spots and the point of a blind spot is that you don't know you don't have it," says David. "We want to enable people to have these conversations in a safe, informed way."
We need to give leaders the tools to actually approach these conversations and those who may not organically discuss ethnicity and race and inequities

Dr Hodon Abdi, Co-Chair Ethnic Diversity and Inclusion Committee, RCEM
David cites the manner in which the NHS has dealt with LGBT+ issues, where initiatives such as the rainbow badge project have created a dialogue of openness, and are driving improvements into the lived experiences of gay and transgender staff across the NHS workforce. Similar inventive initiatives must also be applied to issues of ethnicity and race in health and care.
It is hoped that these surveys and further such studies will provide the evidence base to empower leaders to make real changes for frontline staff.
---
Change on the horizon
In calling out the NHS's outdated and hierarchical structures as precipitating differing race-based outcomes, both David and Hodon are helping to dispel the false sense of security that has allowed these disparities to manifest.
"The pandemic forced everyone to come face to face with the realities of issues that were entrenched in the system," says David, who considers racial inequalities a "chronic disease" within our society and wonders whether the pandemic could be a "black mirror" moment. "I say this because Covid has exposed inequalities without mercy and has provided a true and uncomfortable reflection of ourselves – there is no pretending otherwise."
Are we finally to see change for the lived experiences of BAME healthcare staff? A combination of Covid and the rise of the Black Lives Matter movement following George Floyd's death has provided, in Hodon and David's eyes, a welcome return to people's conscience that perceptions of ethnicity often negatively impact people's lives.
Issues of ethnicity will have to be triangulated with issues of class, hierarchy and gender within medicine, but with increasing data highlighting these issues – leaders in health and care, along with national policymakers, will have the tools to have these tough conversations and can be empowered to make tangible differences to the experiences of frontline clinicians.
Both David and Hodon see this as a seminal moment, and both want to look back in 10 years at this point in time, which precipitated a decade of change for our BAME workforce.