CQC boss outlines plans to use regulation to shape fairer health system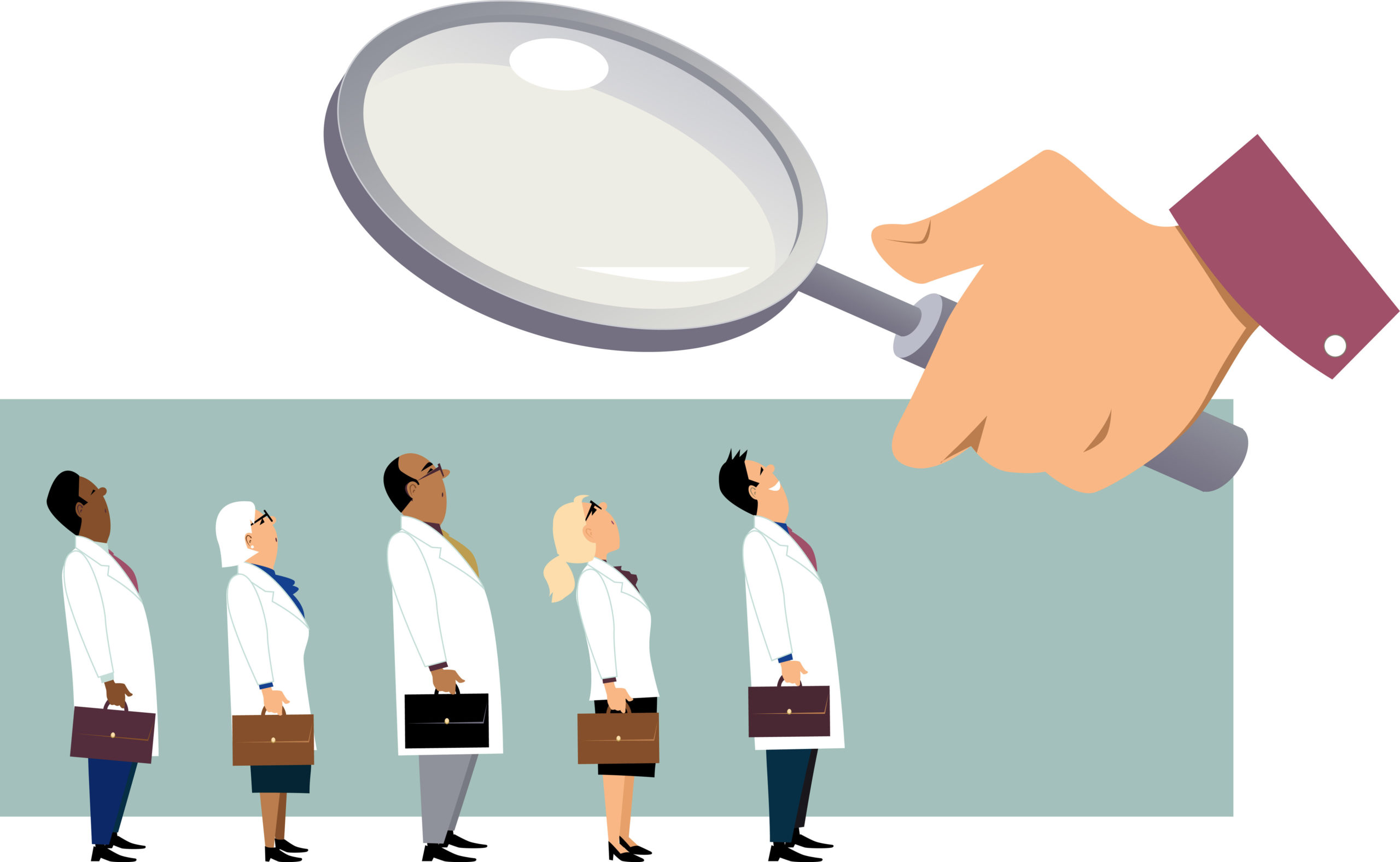 Ian Trenholm, Chief Executive of the Care Quality Commission, spoke at a recent Public Policy Projects webinar, stressing the need for systemic reform to correct disparities in care delivery.
---
A "degree of turbulence" underscored the latest State of Care report from the Care Quality Commission (CQC). These were the words of its Chief Executive, Ian Trenholm.
Summarising this year's report, Ian highlighted several key service areas in need of improvement. Half of urgent emergency care services were rated as requiring improvement or inadequate last year, while 40 per cent of maternity services need to improve safety domains. Around 200 general practices moved into a "good" rating last year but around the same number moved into "requires improvement" or worse, meaning that around 1.5 million people are receiving care from a GP that needs to improve.
Of particular concern is that negative ratings from this pre-Covid report could be exacerbated by the pandemic.
---
From fault lines to chasms
Inequalities across the health system have become a keen focus of CQC, which wants to ensure that "no one is left behind". The regulator has used its latest report to highlight major disparities in care service delivery, which in turn are widening health inequalities. Covid-19, the report says, risks turning "fault lines" in our healthcare system into "chasms". Also speaking at the webinar, Carlton Sadler, Partner at Bevan Brittan, said that, "the priority should now be to provide long-term solutions for everyone's needs." 
Carlton placed particular emphasis on what is happening across mental health and learning disability services in the NHS, which have seen a substantial drop in service ratings, with 13 per cent of these services now rated as "inadequate" compared with just 4 per cent last year.
As Carlton outlined, the poor experience of health and care service interaction has been underscored by Covid-19. "Disruption to communication, visiting restrictions, changes in routine and challenges in accessing on-the-ground services all have had a disproportionate impact upon these people's' welfare," said Carlton. He also called for greater access to emergency care for the elderly and patients with Alzheimer's, 76 per cent of whom reported reluctance to visit a GP over the course of the pandemic.
The ways in which the CQC goes about regulating do have to change, as services are now operating very differently, with new digital components

Ian Trenholm, Chief Executive, Care Quality Commission
---
Reimagining inspection
While Ian insisted that CQC would always remain "true to purpose" in its drive to improve services, it would be folly to think that seismic changes seen in the healthcare sector over the past six months would not be reflected in its primary regulator. CQC's Chief Executive acknowledged as much, saying that "the ways in which the CQC goes about regulating do have to change, as services are now operating very differently, with new digital components."
A refreshed approach to inspection would likely be welcomed by many providers. While the introduction of CQC in 2009, and the common standards it set, was received positively by much of the sector, there have been growing concerns in the health sector that evaluators have a lack of appreciation for the strain that services are under, and that inspections are not always balanced enough to appreciate the changing nature of service delivery.
Healthcare professionals care about their ratings, and so do the public, and a damning CQC report can have a hugely detrimental impact upon the morale of providers and staff on the frontline.
It was clear from Ian's presentation that changes are on the horizon, and Covid-19 has already forced the hand of the regulator in several ways. Routine inspections from CQC have all but stopped over the course of the pandemic, a situation that looks unlikely to change while infections continue to rise. Between April and September 2019, CQC carried out 9,000 inspections. However, following the shift towards remote working in the spring, it has undertaken 19,000 regulatory contacts instead – a striking development for CQC and its inspection regime.
This change in practice is helping CQC to reimagine the function of inspection. A drop in routine inspection has coincided with an increased frequency of remote communication. There are hopes that this will eventually translate to more frequent inspections – allowing providers to respond more quickly to poorer evaluations. As Carlton said: "no provider wants to be stuck with a negative rating, so it's important to establish an area of best practice that they can use to help achieve 'outstanding'."
The degree to which a regulator can promote improvement is a difficult balance to strike, but the often-considered clunky process of CQC reinspection has long needed rejuvenating. It is hoped that the flexibility of a new approach will create a more proactive and dynamic relationship with healthcare providers. Ian wants to harness the data insights CQC has at its disposal to give providers greater benchmarking information and help them to improve.
We could begin to see an introduction of more scientific ratings, allowing for "soft" good ratings to low "outstanding" ratings, he said. Calls have been growing to reduce the "blunt instrument" with which inspections have been defined in the past. A more nuanced approach would help inform the public as, ultimately, these assessments are for their benefit. Going further, it could enhance the role of CQC as a "coach" rather than just a regulator – taking a more active role in driving improvements across the health and care sector.
No provider wants to be stuck with a negative rating, so it's important to establish an area of best practice that they can use to help achieve 'outstanding'

Carlton Sadler, Partner, Bevan Brittan
---
Changing to a system perspective
"We want to harness that first-wave spirit of innovation to drive a new design for services in a Covid era," said Ian, who insisted that "it is not good enough" for providers to still be trying to deliver services from the same premises with the same model as a year ago.
So, what does a call for providers to reform entail? It could be as simple as prosaic reforms to use space better, with estate flexibility a key issue to have arisen out of the pandemic. The biggest part of this change, in Ian's mind, is to drive system-level conversations and system-level improvements. The principle of integrated care is written into the brief of CQC – it looks across the system and tests the objectives that are articulated by others. CQC provider collaboration reviews will be a crucial tool in the coming months, allowing for an examination of organisations as they come together, while not deviating from assessing the effectiveness of patient care pathways.
"We are the only organisation with the address book of the entire health and care sector," said Ian, stressing that it therefore makes perfect sense to take a system-level approach to regulation. "You shouldn't be able to get an outstanding rating if you don't continue to shape services in a locality in a positive way," he said.
Ian pointed to evidence that services operating as part of a collaborative integrated system are performing better in the face of Covid than those operating in isolation. Viewing systems in this context could help to address longstanding, and often widening, inequalities of health and care services highlighted in the State of Care report.  
---
Reform for social care
The social care sector, which has long struggled to use CQC to access meaningful improvements following assessments, could stand to gain much from a system-level approach. Each year, said Ian, the conversation around reforming social care has typically been a financially driven one – but that this year has revealed previously hidden challenges around how the sector operates.
With many social care providers already operating at break-even point prior to the pandemic, it is more than questionable how long many of them can last with the added strains of the pandemic. Debt leverage for these services will require a "radical rethink" in Ian's mind. Social care providers must secure, in Carlton's words, "a greater seat at the table." 
---
Can CQC help shape a fairer health system?
Covid has thrown much of the future state of care up in the air. However, while there is a new environment to regulate, the overarching purpose of CQC has not changed. It is there to help services provide people with safe, effective, compassionate and high-quality care. While the pandemic has underscored fault lines in our health and care service delivery and our ability to regulate it, it is also providing a fresh impetus for a rejuvenated approach to regulation, permeated by the principle of integration. If there is a way for the CQC to shape a fairer healthcare system, then surely this is it.