Dorset Healthcare University NHS Foundation Trust is now 'outstanding'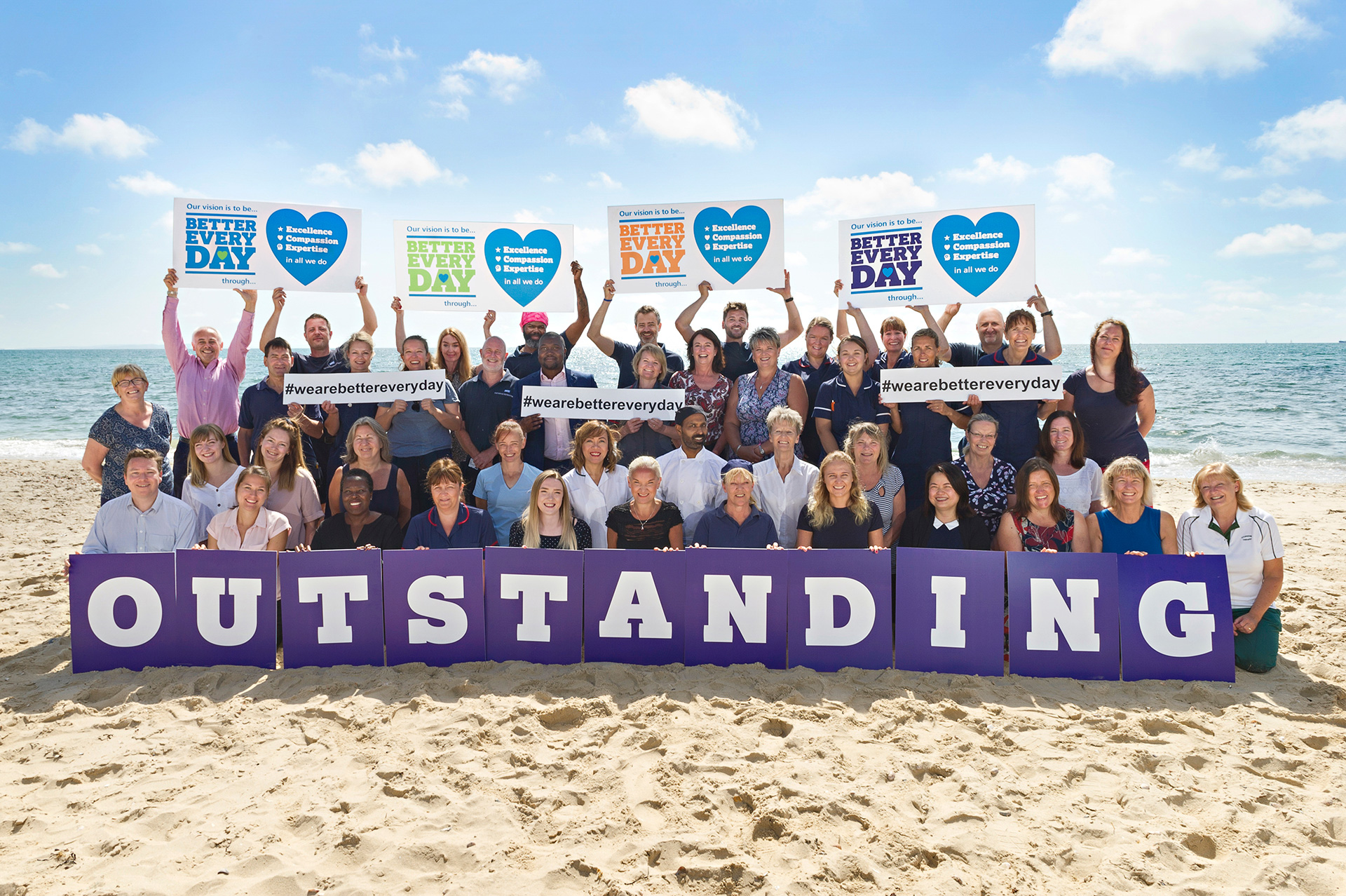 The Care Quality Commission (CQC) has rated Dorset Healthcare University NHS Foundation Trust as 'Outstanding' following recent inspections. The healthcare regulator praised staff at the Trust as "dedicated, compassionate and caring."
As recently as 2014, Dorset Healthcare was in breach of its licence, and criticised for significant failings in governance and the quality of its patient care. However, the Trust is now rated Outstanding overall for the quality of its services.
Dorset Healthcare is also now rated Outstanding for being caring and well-led, with CQC going as far as to say that the Trust benefits from "inspirational" leadership from the board. The independent regulator said that they demonstrated that they were progressive, cohesive and innovative with a clear purpose.
Dorset Healthcare is the first mental health trust providing community services in the South to be given this rating – and one of only a small handful nationally.
Deputy Chief Inspector of Hospitals, Dr Paul Lelliott (and lead for mental health), praised staff at the Trust for working tirelessly to improve the quality of its services, in a statement released with the report he said: "Their determination to develop a culture of continuous improvement has significantly improved the care they provide for their patients.  This is reflected in the overall rating having moved to Outstanding.
"I am delighted at this achievement which is a credit to all of the trust's staff. Their hard work is making a real difference to the lives of people using the services."
Eugine Yafele, Chief Executive of Dorset Healthcare also praised staff for turning things around so rapidly, he said: "This is a fantastic achievement, and a testament to our staff's hard work, dedication and relentless focus on quality improvement over the past few years.
"Organisations do not provide outstanding care – people do. Therefore, this rating reflects our collective effort and determination to deliver the very best outcomes and experiences for our patients, their families and friends."
---
Full reports are available at: http://www.cqc.org.uk/provider/RDY