'First-class facilities' expected as construction on the new West Hull Health Hub begins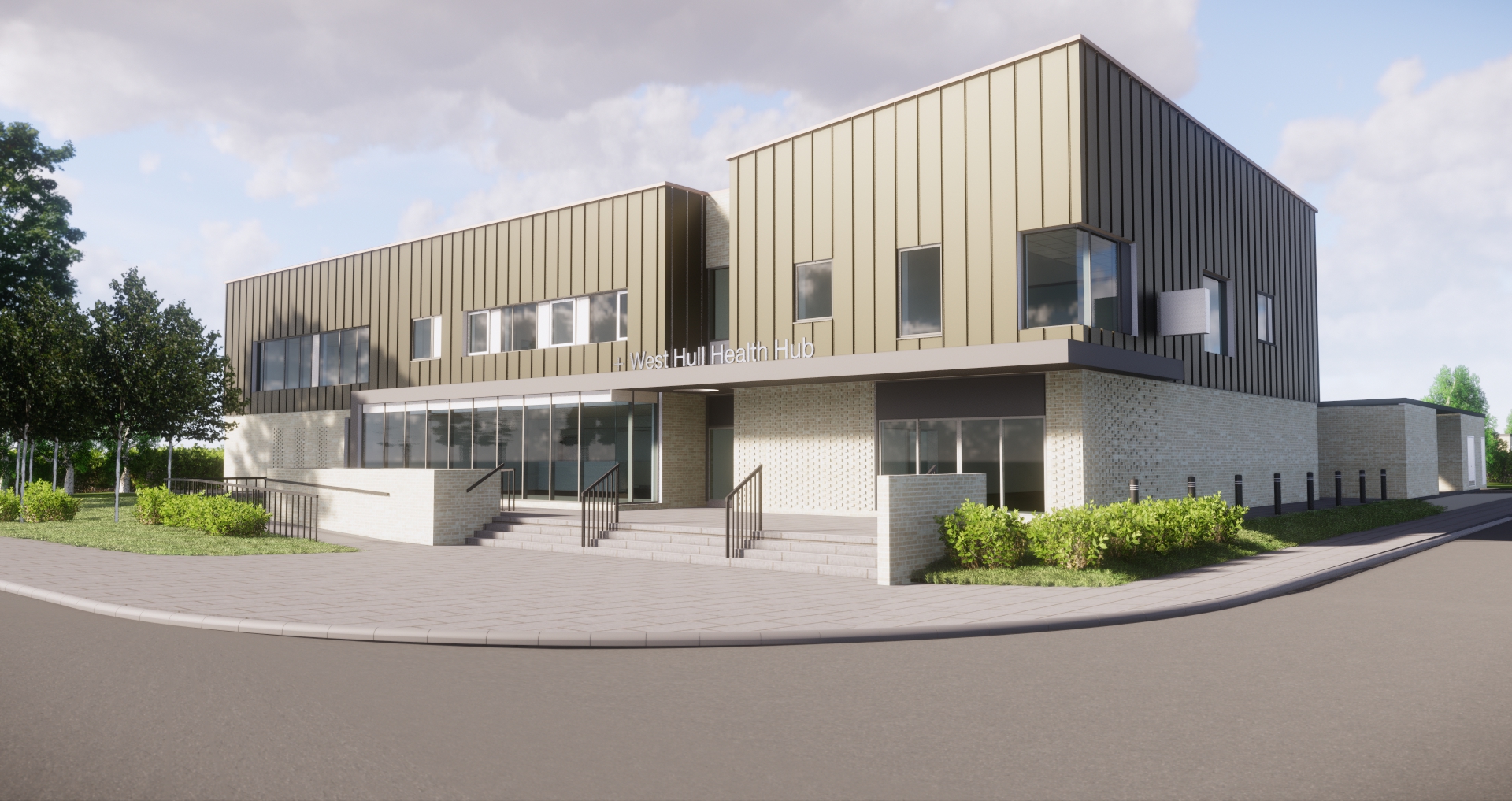 Thousands of patients in west Hull are to benefit from a new £8 million state-of-the-art health hub.
The new hub is being developed by health estates specialist Citycare, Community Health Partnerships (CHP) and Sewell Group, on behalf of NHS Hull Clinical Commissioning Group (CCG).
This is the first time this model of delivery has been utilised to deliver health estate transformations in Hull.
The new West Hull Health Hub is to replace Springhead Medical Centre, which has operated at full capacity for almost 70 years.
The reason for a new building is that the current premises does not offer scope for expansion or redevelopment to allow more primary care and clinical activity.
The inability to expand means that those within the West Hull Health Hub felt that patients would not be receiving the best treatment possible in potential overcrowded situations. 
Seven years ago Citycare's Independent Chair Alan Johnson, who was also a former Health Secretary and Hull West and Hessle MP, wrote to the health authorities to seek the funding for new premises on behalf of Springhead Medical Centre after witnessing the challenges the practice faced due to its poor facilities.
He said: "This was, and still remains, one of the best practices in the city, yet it works from a row of terraced housing which predates the creation of the NHS."
The new development is set to be a two-storey building with 32 clinical rooms, including GP and nurse consulting rooms, treatment rooms, clinical support spaces and office accommodation, as well as a reception and waiting area, a wheelchair accessible lift, baby changing area and buggy parking, a pharmacy and adjacent car park.
Dr Elizabeth Dobson, an Executive Partner at Modality Partnership Hull, said: "The pandemic has highlighted the constraints of the current premises, with the requirements for social distancing to maintain appropriate infection control. The clinical rooms are smaller than recommended and access for wheelchairs and prams is challenging."
Mr Johnson develops upon Dr Dobson's sentiment, commenting: "In the midst of this terrible Covid-19 crisis, there is at least one piece of good news. Practitioners and patients in this part of Hull will, at last, have the excellent facilities they deserve."
Citycare has already delivered 13 health centres across the city on behalf of NHS Hull Clinical Commissioning Group, including the recent Jean Bishop Integrated Care Centre.
The new health centre will be part of Modality Partnership's Hull Division which has a combined total of more than 60,000 patients and four sites across the city. Modality Partnership also worked in collaboration with four other practices in Hull as part of a Primary Care Network.
The health centre is to be built by Sewell Construction, which has worked alongside Citycare in the delivery of 13 other health buildings in the city.
Highways works are due to commence to create access into the site in the coming weeks, with construction on the site itself expected in November 2020. The construction is expected to take up to a year to complete.