Happiness at Work Week: It's time to invest in healthcare workers' wellbeing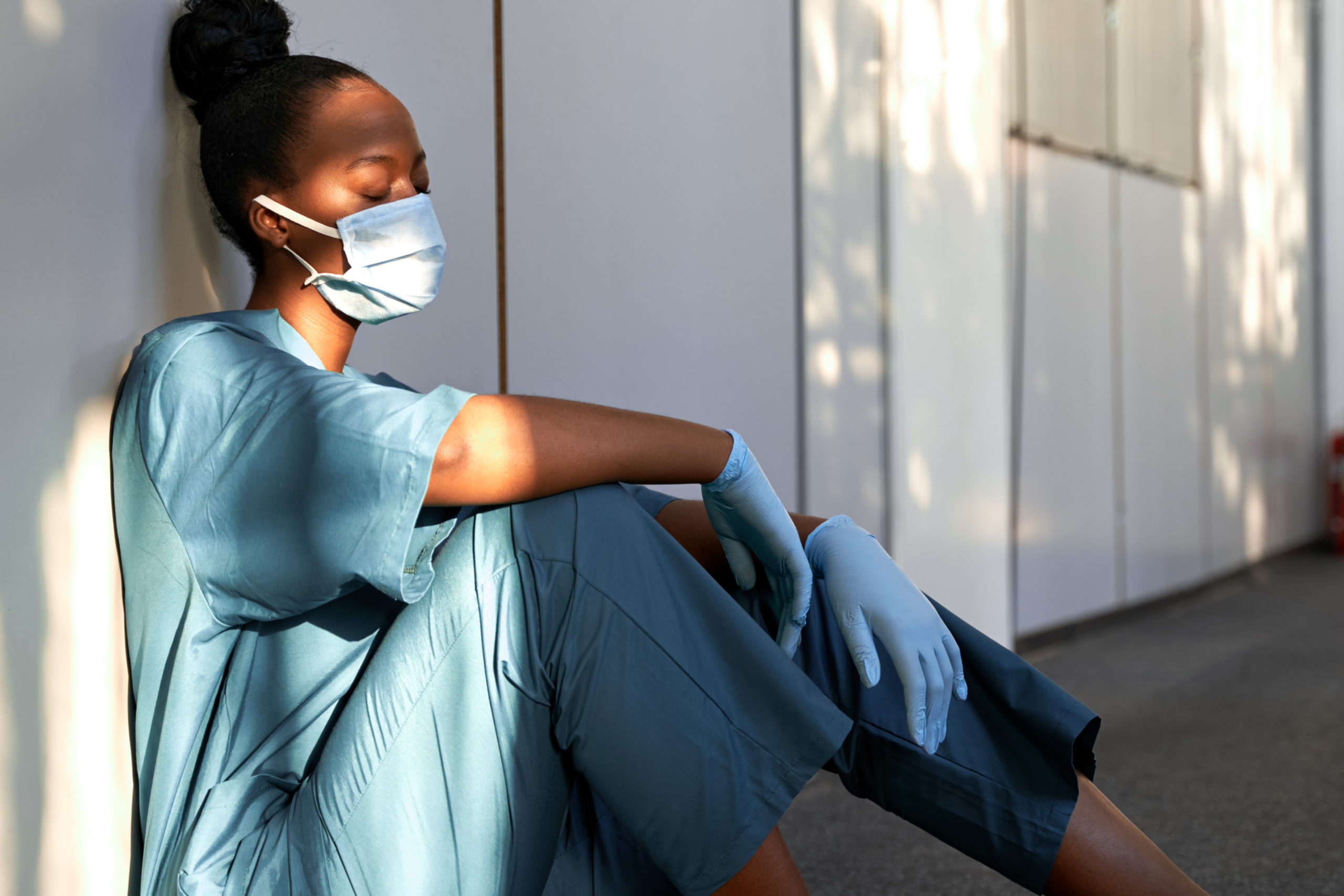 Every year Happiness at Work Week is a reminder of the importance of supporting wellbeing across the healthcare sector, and in the wake of the coronavirus pandemic, this has never been more relevant.
---
Healthcare professionals have been on the frontline of supporting people through Covid-19 but, with mental health issues quadrupling amongst NHS employees during the pandemic, it's clear that worker wellbeing should increasingly be a year-round priority for hospital trusts and providers.
This Happiness at Work Week could be a watershed moment for the healthcare sector to re-evaluate its approach to wellbeing – investing in new technology to put the happiness of healthcare professionals, and the people they support, at the centre of service provision.
---
Putting people at the centre
In an unprecedented time, it is no surprise that attention has focussed on big picture issues – including the Covid-19 vaccination rollout and addressing a backlog in diagnoses and treatment exacerbated by the pandemic. Nonetheless, it is vital that staff continue to feel supported.
Indeed, according to a survey of its members by the Royal College of Nurses, 36 per cent are currently thinking about leaving the profession, a considerable rise from the 27 per cent of respondents who felt this way last year. When asked why, the most cited reasons were the Covid-19 crisis, low staffing levels and a lack of management support – all of which have contributed to rising poor workplace mental health.
This is not just concerning at an individual level. For healthcare providers, poor wellbeing can also have significant consequences. A recent report found that 2.5 million working days are lost due to mental health related absences in the NHS, equating to a financial cost of more than £3.7 million.
However, these are not new issues. While the pandemic many have shone a spotlight on the chronic need to support healthcare workers, it is not the sole cause. So, as we begin to address the wider impacts of Covid-19 for the healthcare sector, it is crucial workers do not feel forgotten. To deliver the best standards of care, people should be given the support systems they need and deserve – from mental health first aid training to Continuing Professional Development (CPD) opportunities.
---
Happiness begets happiness
Throughout the pandemic, healthcare professionals have continued to put those they support at the heart of what they do. So, it should come as no surprise that schemes which improve service users' wellbeing have a knock-on effect for that individual's support team.
Technology has a significant role to play in this. For example, the Happiness Programme, which combines interactive light technology with structured training for staff, has already significantly improved outcomes for service users in social care settings.
At the Grace Care Centre in Bristol the Happiness Programme has helped to reduce reliance on PRN medication and encouraged residents to engage with each other. For one individual suffering with anxiety which affects his speech, the interactive sessions have even helped to improve his communication.
Through our partnerships with NHS Trusts, we have also seen first-hand the benefits that such therapeutic interventions can have in hospital settings. At Birmingham & Solihull Mental Health Trust, 100 per cent of patients said they wanted to continue using the technology and 83 per cent said they were happier after these sessions when asked for feedback as part of our reporting on the Happiness Programme. Amongst staff, over 80 per cent reported that patients had shown motivation to participate, while 83 per cent said they had seen an increase in physical outcomes and 67 per cent said they had seen an increase in overall levels of concentration.
Ultimately, healthcare staff want the best for the people they support. So, while the benefit to those individuals is paramount, the increased happiness and reduced strain that schemes like the Happiness Programme can bring for healthcare workers is a welcome secondary effect. By empowering people with the technology and, perhaps most importantly, the training to make its use effective, we can not only drive better outcomes for patients, but also enhance people's job satisfaction.
---
Investing for the future
While the Government recently announced the allocation of significant funding to address the impacts of the Covid-19 crisis on the NHS, providers cannot overlook the importance of taking steps to improve happiness and wellbeing now, which will deliver untold benefits in the months and years ahead.
Not only can therapeutic interventions like the Happiness Programme help to address over medication and counteract distress in in-patient settings, they can have profound benefits for staff happiness and wellbeing. By investing in programmes that combine technology-led interventions with robust training for staff, hospital trusts can ensure its use is sustained for the long-term while also delivering rewarding CPD opportunities. Ultimately, this could make every day one of happiness at work