Health inequality high on the agenda at Rewired 2023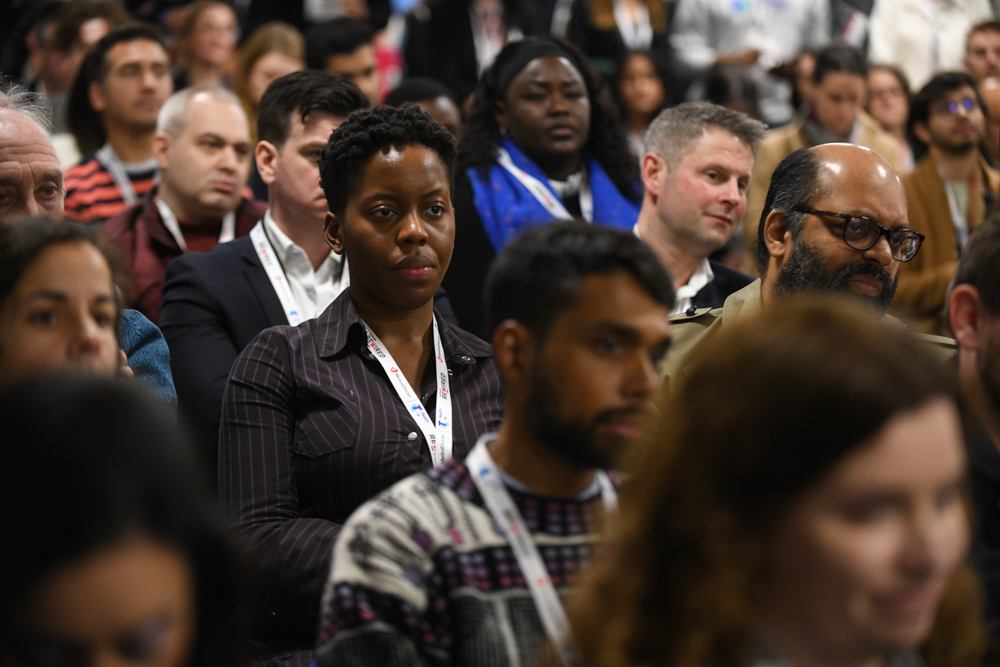 Hospital Times attended Digital Health Rewired 2023 this week, where combatting health inequalities received much of the focus.
---
"1.5 million homes do not have internet access and approximately 10 million people lack basic digital skills," announced Richard Stubbs, Vice Chair of the Academic Health Science Network, in his keynote address at Digital Health Rewired 2023. The panel, National policy on the table, saw Stubbs join Christopher El Badaoui, CEO of LVNDR Health and Catherine McClennan, Programme Director for Women's Health and Maternity Services at Cheshire and Merseyside Health and Care Partnership, to discuss national policy addressing health inequalities.
"85 per cent of primary care practices use online triage," Stubbs continued, "while more than 99 per cent of primary care practices use digital consulting platforms." These facts, he argued, create an intrinsic problem; how can patients be expected to use these services if they remain out of reach, hidden behind a digital barrier?
"The pandemic digital transition was too quick to allow for real co-production."

Layla McCay, Director of Policy, NHS Confederation
Stubbs pointed to a report from PPP, The Digital Divide: Reducing inequalities for better health, authored by Mary Brown, and stressed that government should consider digital access and skills as key measures to assess deprivation. He reiterated the importance of the report's recommendation that "digital-by-default must operate in the context of the digital divide", and that healthcare systems must be responsible for providing support for those who wish to access digital pathways.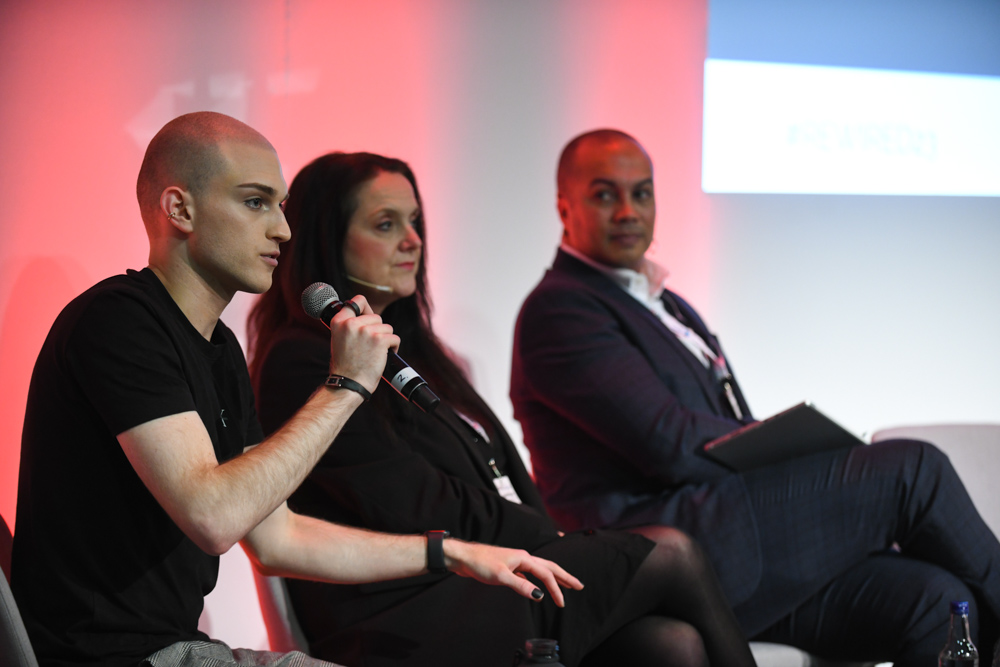 This view was shared by, Layla McCay, Director of Policy at the NHS Confederation, explained that "the pandemic digital transition was too quick to allow for real co-production." As such, digital services that have since been deployed do not mirror the digital competence of many of their intended users, particularly those without ready access to the internet, or those with complex and long-term health conditions, minority communities and the elderly.
"Digital does not just mean 'apps'."

Tony Browne, Head of Innovation Digital Care Models, NHSE
Elsewhere, at Rewired's Integrated Care Stage, Head of Innovation Digital Care Models at NHSE, Tony Browne, discussed the value of interdisciplinary teams when designing new models of care. Himself a former product designer, Browne argued that "product design is needed for digital pathways to be accessible and viable," and that the current solutions on offer tend to be limited in their value by poor usability and a lack of co-production in their initial design.
"Digital does not just mean 'apps'," Brown contended. Rather, it should be closely aligned with Public Digital's definition of the term; "applying the culture, processes, business models and technologies of the internet era to respond to people's raised expectations." Browne detailed the process behind NHSE's digital cardiac pathway, which included hundreds of hours of interviews with patients, carers, and NHS staff, as well as undertaking surveys and frontline observations. This "user-centred, data-informed approach" should be the basis for future digital pathways, Browne concluded, and will be key to reducing disparities in access to healthcare.
The Deputy Chief Executive of NHS Providers, Saffron Cordery, used her address at the Integrated Care Stage to discuss the organisation's work to "build understanding of the potential and implications" of digital solutions at board level to "to increase the confidence and capability of boards to harness digital opportunities". Building this digital knowledge at the top tier will be essential if health systems are to maximise the benefits of technology, Cordery argued, while ensuring that new solutions do not widen existing inequalities. Cordery referenced the Board Development Sessions run by NHS Providers, which have been delivered to more than 100 healthcare boards to date.
"These tools are built for patients and clinicians and it is so important that they are included throughout the process."

Christopher El Badaoui, CEO, LVNDR Health
Discussing how healthcare systems can become more inclusive of LGBTQ+ individuals was LVNDR Health CEO, Christopher El Badaoui. He argued that industry can play a vital role in improving access to underserved groups by creating parallel digital corridors into the health system. Describing how LGBTQ+ individuals often feel marginalised by traditional models of healthcare, El Badaoui emphasised the importance of co-creation and co-development of services.
He detailed the six-month period of consultation and interviews LVNDR Health undertook with members of the LGBTQ+ community, local authorities and health systems when designing their service. "These tools are built for patients and clinicians," he explained, "and it is so important that they are included throughout the process". El Badaoui added that during this process, "service users said it was the first time their voices were heard and respected – this is especially important to bridge trust."
Across the stages Hospital Times visited, the topic of health inequalities was a recurring theme, and it became clear that most, if not all, attendees agreed that current and future reforms of the health system will have limited impact if they do not address disparities in access and outcomes. It was also clear that while digital solutions will have a substantial role to play in this area, they are not inherently a panacea to health inequalities; new ways of thinking are needed to ensure that digital solutions do not further widen the digital divide.
If health systems and policymakers can get this balance right, it could transform healthcare delivery for good.