"If you prick doctors, they will bleed" – Dame Clare Gerada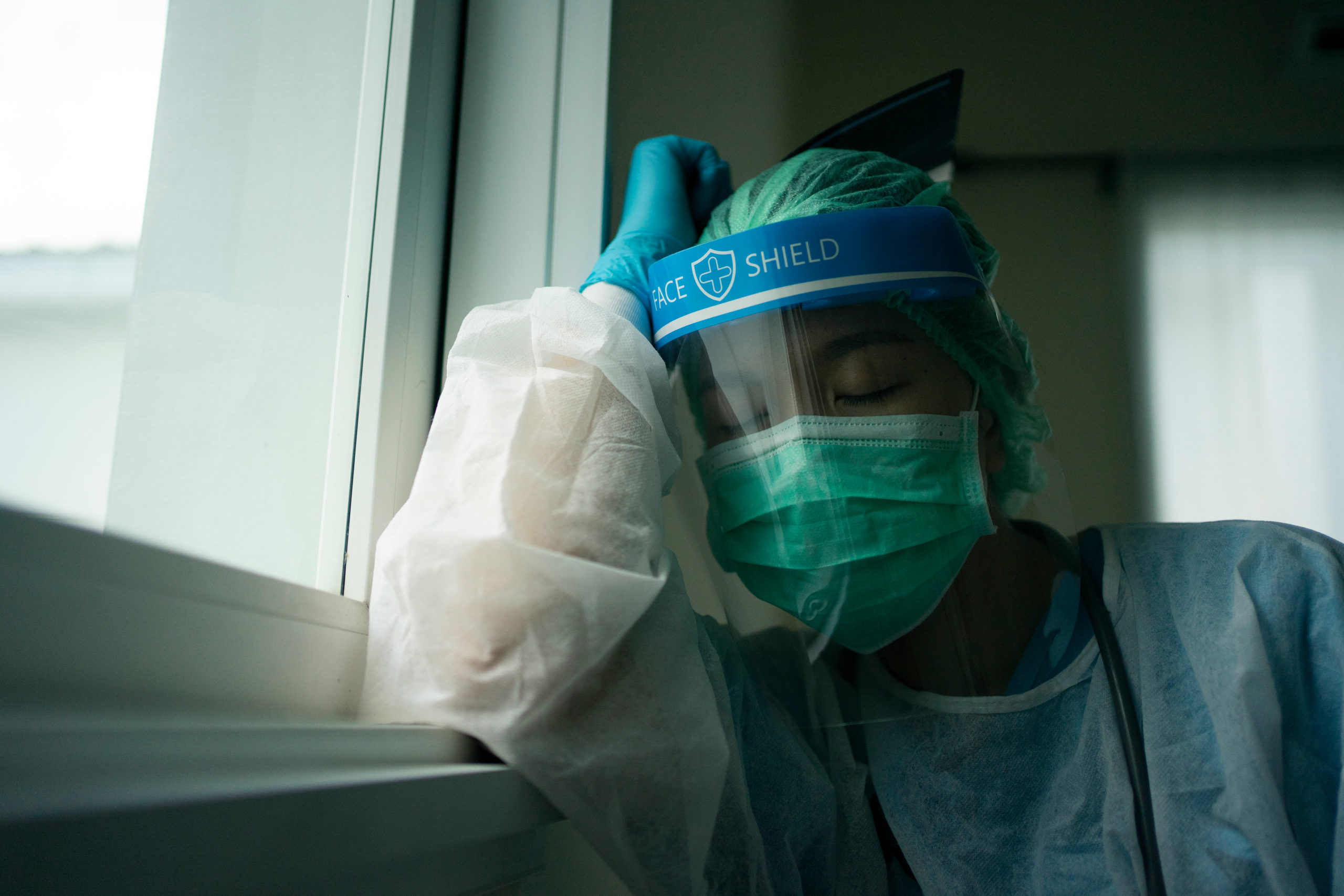 Dame Clare Gerada, GP and Medical Director of NHS Practitioner Health, spoke to Hospital Times Editor David Duffy to outline desperately needed measures to support NHS staff, to care for our carers.
---
Clapping for health care workers seems an age ago now. This was considered part of our civic duty to show gratitude for the sacrifice that carers were making – prompted by now-familiar images circulated of exhausted clinical staff, wearied faces marked by PPE and heavy eyes.
The clapping may have stopped, but the ordeal that NHS staff face has not. The pressure upon the minds of our health and care staff continues to take its toll and will likely do so beyond the pandemic. In reality, Covid has shone a light upon an age-old problem, that we do not do enough to protect the wellbeing of our staff.
Dame Clare Gerada describes the mental wellbeing of our health and care workforce as being in a "sorry state" prior to the pandemic. Clare, a previous Chair of the Royal College of GPs, has spent the past decade running NHS Practitioner Health, directly overseeing mental health referrals of doctors and dentists across England. 
"We already had some of the highest levels of burnout in the world, with high rates of depression, no matter what you surveyed." Long hours and a lack of resting facilities contributed to a feeling that the NHS was not doing enough in its protective duties as an employer, and successive reports from various Government bodies and think tanks highlighting the strain upon the mental health of our staff have failed to spark meaningful change.
The collective spirit that came with the initial onset of Covid-19 did lead to some real term benefits for clinicians. Clare says that "the pandemic caused a decade of transformation in a matter of days, hospitals began putting in place proper facilities for staff to rest and taking their wellbeing more seriously."
Regrettably, this did not last. Clare suggests that "crazy" shift patterns are already returning, and many previously available resting facilities have been removed or replaced. Put simply: "we have taken our eye off the ball again," says Clare, who has seen a massive rise in referrals from around 60 per week to well over 120. "These are mentally ill doctors that need our support.
"There are growing feelings of anxiety, depression, hopelessness, fear, anger and shame," says Clare – who is not one to sugar-coat the cocktail of pressures weighing upon the minds of clinicians. "We have seen young doctors not even able to hold the hands of dying patients while using phones to say goodbye to family members standing in the car park."
Outside of the hospitals and her own profession, general practice, Clare acknowledges that the requirement for remote communication can make distressing interactions with patients more difficult. These challenges are still unaddressed, and doctors have carried them into a second wave of coronavirus.
"If you prick doctors, they will bleed. While our healthcare staff have incredible resilience, they are ultimately made out of the same material that we all are. They are impacted by the personal tragedy of Covid-19 every bit as much as you are." Clare stresses the need for developing greater "psychological PPE" for doctors, both now and in an eventually Covid-free future.
What is striking is that this group of people, who undertake some of the most emotionally demanding work in the world, can find themselves so isolated. "Many of these clinicians, especially junior doctors, are normalising the emotional impact of their work. They need the support given by talking to peers to gain confidential emotional support. But this framework is not always available to them."
For those doctors who are sent home to rest, there can be growing anxieties that they are somehow letting their patients down. "Doctors can have an exaggerated sense of personal responsibility," says Clare, "and the fear of somehow 'letting the side down' drives them to work harder and longer, contributing to exhaustion and burnout across the medical profession." The mental strain has only intensified under repeated waves of coronavirus.
---
Consequences of inaction
The consequences of neglecting this area are tragic. Even before the pandemic, 100 doctors a year chose to take their own lives. The reasons are not so different to anyone else, such as emotional stress and trauma, but clearly doctors are exposed to these issues far more than the general population, and this is unfortunately reflected in suicide rates. Doctors are two to five times more likely to die by suicide than the general population. Female doctors in particular have higher rates, two-and-a-half to four times an increased rate of suicide compared to other age-matched groups.
This was why Clare decided to join Doctors in Distress, a charity "not only to raise awareness of suicide in our medical workforce, but also to reduce the stigma and raise funds to create what I call 'groups of belonging'" – these are therapeutic spaces where doctors can come together and talk about the emotional impact of their work. The proceeds from Clare's latest book, Beneath the White Coat: Doctors, Their Minds and Mental Health, are being donated to fundraise initiatives such as this.
"Good things can happen out of a crisis," insists Clare, "and I think one these things is the real and genuine focus on the wellbeing and mental health of those people who do the jobs that nobody else wants to do." This is true of much of society, with so much of the collateral of Covid isolating people from each other, from support and impacting upon our mental wellbeing.
---
Caring for all of our carers
Clare was born in Nigeria although her parents came from Malta. Her family moved to the UK in 1963 and her father opened a GP practice in Peterborough. She recalls one evening when her father was sifting through applications to partner with him at his practice. "I saw him sorting through two piles so fast and I assumed it was to separate male and female, or some other demographic." It turned out that Clare's father was separating candidates that had a postgraduate exam from the Royal College of GPs and those that did not. "In other words, he didn't feel that he was good enough to even appoint somebody from the GP establishment which he felt he did not belong to." In recent years, late-stage dementia meant that Dr Gerada would never realise that his own Maltese daughter became the head of that very organisation in 2010.
Needless to say, Clare cares deeply about addressing this sense of belonging across the workforce, and there are challenges that are unique to overseas recruits and those from BAME backgrounds.
It is more important than ever that these issues are addressed as last year, for the first time in its history, the NHS recruited more medical registrants from overseas than from the UK. As Clare passionately outlines, they suffer greatly on multiple levels in our system of care. "These doctors have to jump through hoops and pay enormous sums of money even to find work," explains Clare, "sometimes moving between multiple specialities." When she came into the NHS Practitioner Health programme, almost none of the referrals were from doctors with a BAME background – despite the sizeable chunk of the workforce they make up. "They were frightened," she says, "frightened of being thrown out of the health service." Fortunately, clinicians from overseas and BAME backgrounds today make a greater proportion of referrals seen through NHS Practitioner Health.
"They make sacrifices that I didn't have to make, because my father made them for me," says Clare, who became the first Maltese woman to receive a Damehood, awarded in October this year, for services to general practice.
---
Where next?
Success in this area certainly does not come in one form, but there are clear, tangible objectives that we can and should be reaching. "If I was to look forward five years and say, have I been successful, then every single hospital, every single doctor, hopefully every nurse would have access to a confidential space, one-to-one or in a group, where they can talk about the non-academic aspects of their work." This is not therapy, she stresses, but a more open and proactive system of support. She acknowledges, however, that more help is needed from the top to make these changes a reality.
"For years now we have tried to hold the NHS together with sticky tape and brown paper," says Clare, who can now see the direct impact underfunding in mental health referrals.
While macro-level endeavours are needed, Clare believes that the NHS has a very good platform in the NHS People Plan. "But we must see its recommendations permeate through every trust at board level. Some trusts are doing outstanding work on welfare and wellbeing, but until it is prioritised alongside finance and HR at every board in every trust, we have a long way to go."
---
To buy Dame Clare's latest book, Beneath the White Coat: Doctors, Their Minds and Mental Health, click here. All proceeds will be donated to Doctors in Distress.