Innovative 'home to hospital' service launched to bring ophthalmology backlog down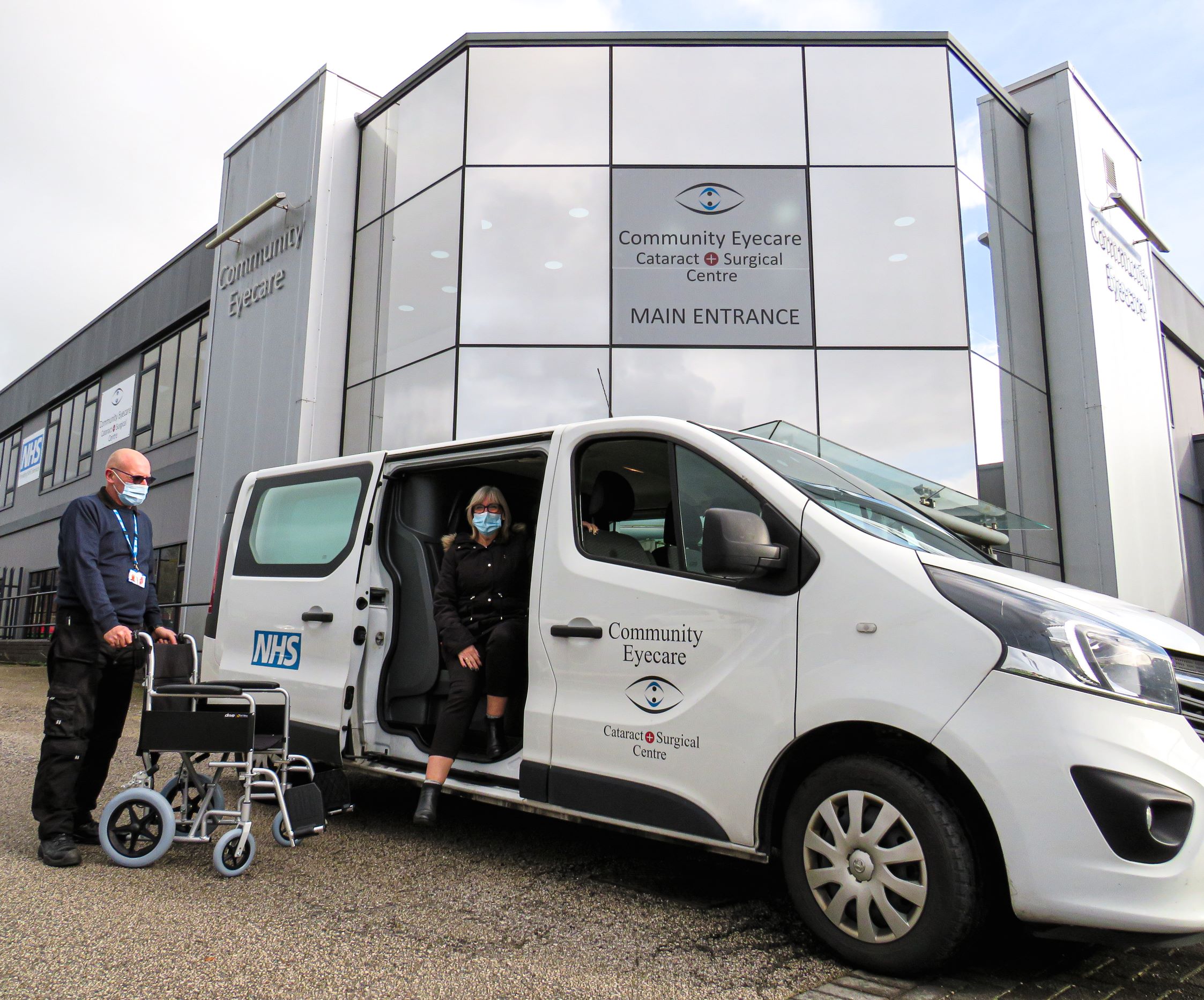 Service will provide crucial transportation to community hospitals and ophthalmology appointments to avoid treatment delays.
---
Community Eyecare (CHEC), one of the largest providers of community-based ophthalmology services in the UK, has launched its new Home to Hospital service offering transportation to and from eyecare surgery and appointments. The launch follows several recent new site openings, including in Nottingham and Coventry.
Transportation and travel to appointments can be a significant issue for patients, adding further delays to existing waiting times. In England, waiting times for NHS cataract surgery have increased by 84 per cent between 2019 and 2021, reaching an average of nine months for those who received surgery this year. Extended wait times can, in turn, increase the difficulty of performing surgery.
By offering transportation to their services and centres, NHS partner providers such as CHEC can play a key role in reducing the strain on NHS services, as well as providing people with a more personal programme of care closer to home.
The fleet of 'Home to Hospital' transporters and local collaborations will boost capacity and the use of local services specifically recruited for their calm and reassuring manner. Drivers have undertaken training to provide them with the knowledge and experience to support patients' needs prior to and following appointments.
Patient safety and security have also been front of mind in the development of the programme. The fleet of 'Home to Hospital' vehicles is cleaned thoroughly between each trip and drivers continue to follow Covid-19 safety regulations, including sanitising all interior and exterior touchpoints between each patient journey, supplying alcohol gel for both patient and driver use and a full chauffer service, opening and closing doors to limit contact. Drivers will continue to wear medical-grade facemasks for additional assurance and are CRB checked prior to employment.
Jean, a recent CHEC patient who attended its centre in Preston, said: "I wouldn't have been able to make it to my surgery without this service. I was a bit worried because I've been shielding for a long time now, but I couldn't have felt more safe and secure. It actually gave me a real lift talking to the driver who was a lovely chap."
Mohammed, one of CHEC's longest serving drivers, said: "Having the capability to help provide a service to our patients from their home, through our doors at Community Eyecare, for their surgery, to then return them into the safety of their home gives us as employees enormous satisfaction."
Jack Bower, Logistics Officer, added: "Giving back to the community is something very important to us all at Community Eyecare, so if our transportation service can help even one patient to ultimately have better eyesight sooner, it is worth the significant investment we have made."
---
This article is sponsored by Community Eyecare.