Innovative partnership working: the key to transforming care delivery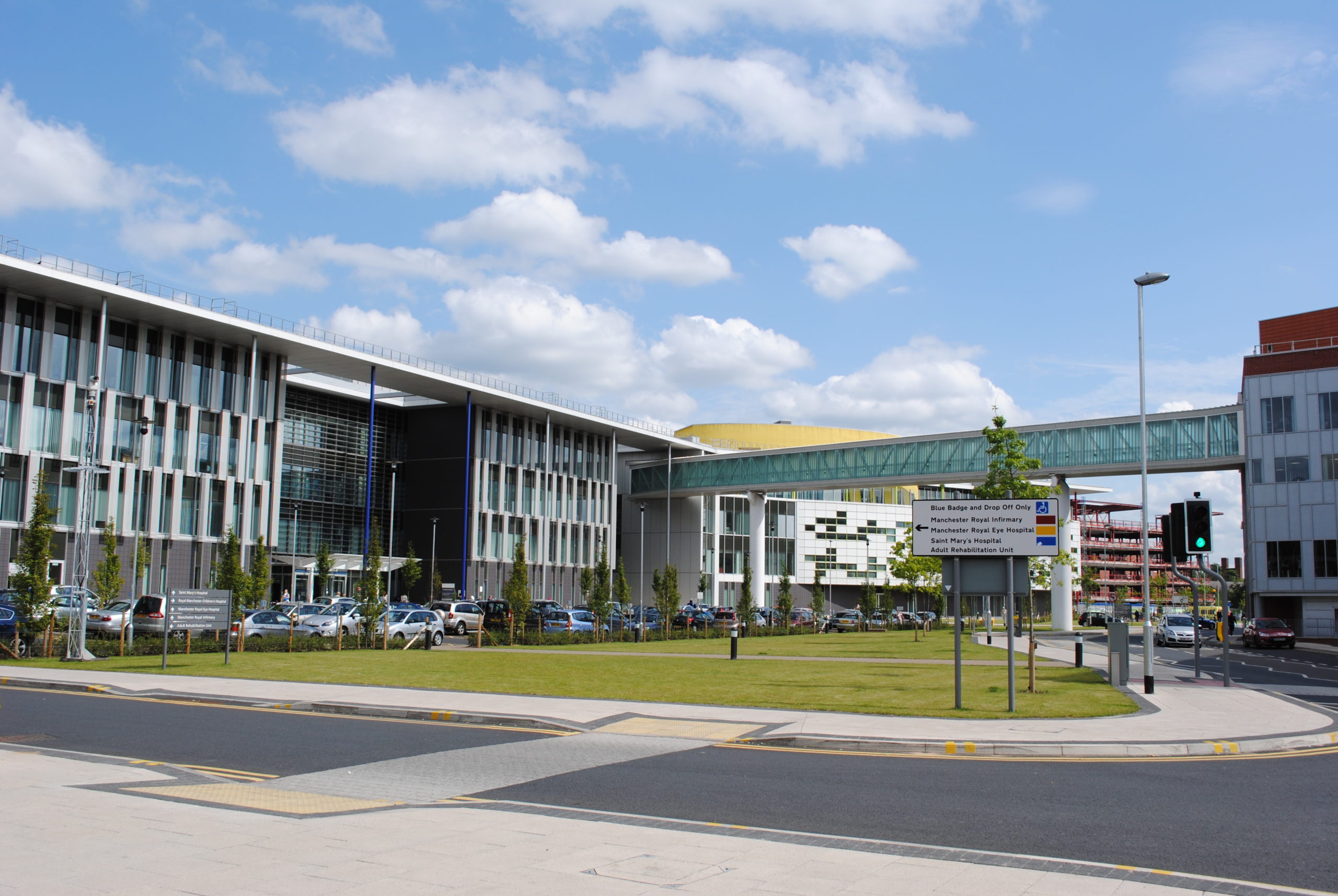 Manchester University NHS Foundation Trust (MFT) and Siemens Healthineers have announced a 15-year technology partnership, set to transform patient care for the region. (pictured above: MFT Oxford Road Campus)
---
Running the NHS is complicated. Such an obvious statement, but one worth highlighting when you examine the logistical challenges involved in running one of its larger trusts. Manchester University NHS Foundation Trust (MFT) currently serves a population of 1.5 million people across nine hospitals – Manchester Royal Infirmary, Saint Mary's Hospital, Royal Manchester Children's Hospital, Manchester Royal Eye Hospital, University Dental Hospital of Manchester, Trafford General, Altrincham Hospital, Wythenshawe Hospital and Withington Hospital. From 1st April, 2021 a tenth hospital – North Manchester General Hospital – will join the trust.
MFT currently carries out almost 750,000 imaging exams every year, which requires the maintenance of more than 260 pieces of equipment.
The health challenges facing the trust go to the core of what it can offer as a healthcare provider. High levels of social deprivation combined with an ageing population have created inconsistent health outcomes across the region. Like other trusts, MFT faces the concurrent challenges of reduced imaging resource and rapidly increasing demand, which is estimated to increase by at least five per cent every year.
Efficiency is crucial to maintaining service delivery. This fact has only been compounded by the pressures of the Covid-19 pandemic. The trust has been trying to ensure safe service delivery by maintaining 70 per cent of its imaging capacity throughout the pandemic and, while referrals begin to rise again, are still manging a backlog of appointments suspended due to Covid-19.
"The pandemic has changed the way we work forever," reflects Catherine Walsh, Divisional Director of Imaging for Manchester University NHS Foundation Trust, who has been spearheading a major development for the trust to maintain service delivery across its wide-ranging modality portfolio.
---
Transformational partnership
In response to this myriad of challenges, the trust has formed a new partnership that is set to transform patient care delivery across its nine hospital sites.
Starting in March 2021, a 15-year technology partnership sees Siemens Healthineers ensuring the provision and replacement of critical radiology equipment. This represents a £125 million investment into the future health of the Manchester population, while also providing ongoing support in the ever-present fight against Covid-19.
Four years in the making, this Value Partnership is set to drastically improve health outcomes and reduce variation in healthcare delivery across Greater Manchester's diverse population. With Covid-19 placing restraints on capacity, the partnership will also help alleviate the pressures of infectious disease events, providing the latest imaging equipment for rapid diagnosis, supporting enhanced treatment and outcomes.
"But this is not simply a transaction," says Catherine. "This is a 15-year partnership that will transform health and care delivery for over 2.8 million people."
This partnership is a combination of innovative technology, a structured replacement plan with responsive equipment support. All of which is facilitated by a partner to help them continuously provide excellent patient care.
The Value Partnership provides a natural way of uniting and standardising the provision of imaging equipment across the trust. This is set to provide a boost in addressing many of the challenges highlighted in Manchester's Population Health Plan by improving health outcomes and reducing variation in healthcare delivery across Greater Manchester's diverse population. Furthermore, the partnership will enable the trust to attract and retain leading talent, helping staff to unlock their full potential.
"All imaging equipment is vital to the services MFT provide to the local community and the Value Partnership covers a whole spectrum of technology and medical devices," adds Catherine. She also acknowledges that, while department and speciality's needs will be different, the Value Partnership with Siemens Healthineers provides reassurance of dedicated onsite support and hospital-based operational points of contact to pre-empt any issues that may arise.
---
Collaboration steeped with innovation
"At the core of this partnership is the provision of access to innovative technologies," says Nancy West, Head of Enterprise Services at Siemens Healthineers in Great Britain and Ireland. "Over the next 15 years, we'll support the imaging team with a technology-refresh programme, and we'll manage all of the imaging equipment, which will help them solve that continual challenge of how to keep pace with innovations that transform care delivery."
This will include about 350 installations, covering the selection of equipment, comprehensive training, and world-class maintenance support through Siemens Healthineers' onsite team. Nancy says that Siemens Healthineers will continuously work with the trust to respond to new challenges as they arise out of an everchanging environment. "With change comes opportunity to innovate and do things differently," she adds. "Working together, we'll be embracing the opportunity to change and improve care delivery to help improve the health and lives of many people across the area."
The Value Partnership will see Siemens Healthineers become deeply engaged with the trust's imaging team to improve patient pathways from referral right through to reporting, helping to improve diagnostic wait times. This point is crucial when consider the impact that Covid-19 has had on cancer and elective operation wait times.
"To see this project come to fruition after so much work is absolutely wonderful. This is a partnership that will go from strength to strength," adds Catherine.
In the face of unprecedented demand and adversity, it is extremely encouraging to see one of the UK's largest trusts taking bold and positive steps in favour of innovation through partnership working. Partnerships such as this one with Siemens Healthineers will maintain and improve cutting-edge equipment across a region of 2.8 million people to radically improve the patient experience.