John Whelan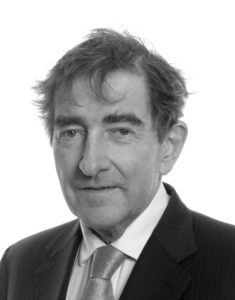 We are sorry to have to announce the recent death of John Whelan, the Founding Editor of Hospital Times. 
This magazine is John's creation. He inherited a disparate range of legacy titles and was working to build a single publication with the objective of bringing together current thinking and experience about the changing face of hospital services, both in the UK and overseas. He brought an extraordinary mix of experience and commitment to the task. Hospital Times was his vision and John regarded it very much as a work in progress.
Born in Hull in 1947, John spent his early years with his parents in Borneo but was later educated at Stonyhurst College in Lancashire and Exeter College, Oxford. He started as a journalist on a regional newspaper in Burnley but quickly graduated to national newspapers and agencies, where he developed a special interest in the Middle East. More recently he mixed an interest in digital publishing with freelance work for a wide range of publications including an interview with Robert Mugabe for Time Magazine, and Telegraph obituaries of Yassir Arafat and Saddam Hussein. 
John led the merger and repositioning of several legacy titles so that the new look Hospital Times would be able to speak with authority to an audience across the hospital community. 
John always envisaged that the development of a more authoritative print magazine would be supplemented by an online platform that allowed readers to access developments in policy and practice affecting hospital services, at any time from anywhere. He was actively involved in developing these plans right up until his final illness, and the team is determined to carry on his work. 
In addition to journalism, John was an active local politician. He was a Lambeth Councillor for 24 years from 1990 to 2014 and Conservative Group Leader from 1998 to 2014. He served as Deputy Leader of the Council from 2002 to 2006, as well as being active in many other aspects of Conservative politics.
John leaves a wife Clare, who works in the team which publishes Hospital Times, as well as four children and seven grandchildren. Our thoughts are with them at this very sad time.  
John aimed to build Hospital Times as a respected voice with clear points of view about current developments in hospitals. He laid the foundations with patience and tolerant good humour; the best way we can honour his memory is to continue the work which he started. That is what we intend to do. 
---
Written by Stephen Dorrell, Chair of Hospital Times