Know your mask: Flu respirator mask vs surgical face mask

The head of research and development for UK-based healthcare company Clinova, Arsalan Karim, provides clarification on the different types of face masks in the wake of the Covid-19 Pandemic.
---
In only a few months, the world as we knew it has changed fundamentally. A large proportion of the world's students aren't going into school and billions of people are living in lockdown. With seemingly everyone claiming knowledge as an expert epidemiologist, the public must be presented with clear, reliable information. The spread of fake news and miss information is painfully intertwined with the spread of the coronavirus.
Guidelines as to whether the general population wearing masks en-masse from both health organisations and governments are conflicted, with some countries dictating that mask-wearing a legal requirement when outside of the home, while others claim it is of little help.
While social distancing is essential, virus filled droplets generated from coughing and sneezing can travel up to eight meters away. Coughing and sneezing produce a "muzzle velocity" of 50 meters a second (for sneezing) or 10 meters (for coughing), rendering the two-meter protection zone of little assistance without an additional barrier in the form of a mask.
When looking at the basic science of how viruses spread and how masks work, it is clear that any kind of barrier is an improvement on none. However, not all masks are created equally.
---
Clear distinctions
Currently, there are two main types of face masks: surgical face masks (also known as simple face masks, like the one pictured above) and respirator masks (such as N95 respirator and other FFP2/3 forms like the one pictured below). Unlike surgical masks, which are unable to filter out virus-containing droplets, respirator masks protect against small droplets and particles including, aqueous and oily aerosols, smoke and fine dust. For this reason, respirator masks are more suitable for use during the COVID-19 pandemic.
In a study published by the UK's Health and Safety Executive, Evaluating the protection afforded by surgical masks against influenza bioaerosols[1], they found that respirators provided a much higher level of protection against viruses. The study focused on the effectiveness of surgical masks against a range of airborne particles, and through separate tests measuring "levels of inert particles and live aerosolised influenza virus".
This research is relevant now because, as with influenza, it seems that the main way the coronavirus causing Covid-19 spreads is via inhalation or contact with tiny virus filled droplets. If wearing a mask prevents a high percentage of droplets from entering your respiratory system, the benefit is clear. While masks do not guarantee 100 per cent protection for the wearer, if used correctly, they can considerably reduce the likelihood of infection. During a time when working to flatten the curve is of top priority, any reduction in transmission rates is welcome, and masks are a good option to help combat this.
The results showed that, when compared to the baseline level, surgical masks produced a six-fold reduction in exposure, meaning that live virus cells could be detected in the air behind all models of mask tested. In comparison, a well-fitted respirator provided a 100-fold reduction as a minimum, providing meaningful protection from virus particles.
With public demand for masks growing daily, people must be able to access these high specification masks. When masks are added into the mix of social distancing and hand washing, there can be a meaningful 'flattening of the curve'. While that may sound like a term only of interest to statisticians, it matters to us all, as it is the concept used by virologists to indicate the reduction in rates of virus transmission. When an infected person coughs or sneezes, up to half a million virus particles can spread to those around them, so it's never been more important to have the right protection against what is a very infectious virus.
---
Respiratory masks
On the back of this evidence, Clinova has seen a massive increase in enquiries from the public about its face mask product, COVAFLU ™ Respirator Mask. The most common question relates to the suitability and effectiveness of different mask types during the Covid-19 Pandemic.
The protective function of respiratory masks is verified by the Europe-wide EN 149 standard, which verifies protection from avian flu, SARS, tuberculosis and a variety of other respiratory infectious agents. There are two classifications of respirator masks – FFP2 and FFP3, which filter up to 94 per cent and 99 per cent of particles, respectively. The more particles that need to be filtered, the greater the number of filter material layers. The different layers fulfil a variety of functions, including aesthetics, comfort, stability, tear-resistance and, of course, filtering.
COVAFLU™ Respiratory Mask is an FFP2/N95 mask, which has been designed to meet World Health Organisation and Health Protection Authority standards. The mask functions by effectively blocking small virus sized particles from entering the body and comfort by making the mask adjustable, allowing the wearer to customise the fit.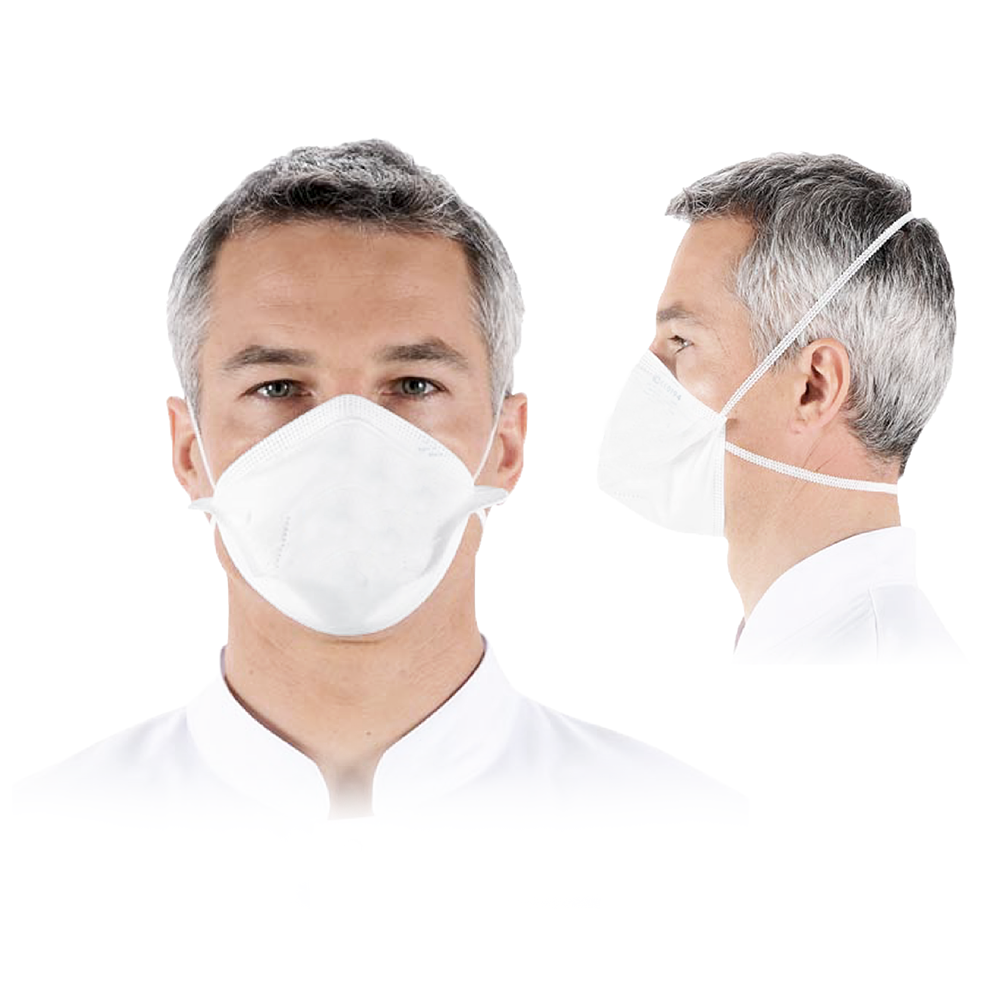 Ultimately, while surgical masks protect against infectious agents transmitted by large droplets, they do not protect against smaller droplets – airborne infectious agents such as viruses. As such, surgical masks will not prevent the wearer from being potentially infected by Covid-19.
Our healthcare company is also supporting the government's efforts to combat the impact of Covid-19 in other ways, including through our healthcare app, CAIDR. The latest version of the app, available on Apple and Google Play stores, will allow users to report any Covid-19 symptoms and provides an innovative way to support the social distancing.
People are fearful of the virus but they also want to get on with their lives, despite such uncertain times ahead. We hope that our app goes some way towards helping people monitor their health, as well as supporting those who display symptoms of Covid-19.

---