More than a funding boost needed to improve cancer care outcomes in England
In June this year the Prime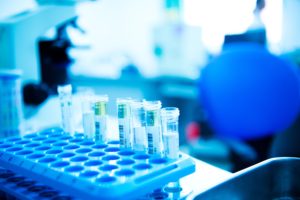 Minister announced a major investment boost for the NHS in England, providing £20bn of funding over a five-year period. The detail of how this funding would be apportioned across health services was not part of the announcement and instead was set as a task for Sir Simon Stevens to develop as a ten-year plan, despite the funding covering only five years.
NHS England needs to produce its plan is before the budget in the Autumn, creating a particularly tight timeline for Sir Simon to work up a plan covering 19 different streams of work across a spectrum of policy areas.  These include clinical priorities such as cancer, cardiovascular and respiratory, learning disability and autism, and mental health.
NHS England's Cancer Strategy notes survival rates in England have never been higher. However, the UK still lags behind many comparable European nations for five-year survival rates with numerous other challenges impacting access to diagnosis and treatment that need to be recognised as part of the new plan.
The strategy contains a commitment of £130m for technology and equipment to ensure access to the latest radiotherapy treatment and £200m to accelerate the rapid diagnosis and assessment of patients.
Recent performance figures for the NHS in England show key targets have been missed yet again. In addition to the missed targets for non-urgent operations for knee and hip replacements, the proportion of cancer patients who began treatment within the two-month target was the lowest since records began in 2009.
Earlier this month, cancer charities and the Royal College of Radiologists (RCR) issued warnings of shortages in clinical staff across the cancer workforce – leading to possible delays in the administration of chemotherapy treatment and radiology services on the brink of collapse.
According to the RCR, the vacancy rate for consultant posts has increased to more than 10 per cent over the last two years. This shortage of skilled staff has led to NHS hospitals having to outsource the analysis of scans to private companies and pay staff to work overtime at a cost of £116m in 2016/17.  The RCR's Clinical Radiology: UK Workforce Census 2017 report points to the increasing gap between supply and demand from a shortfall of 1,000 consultants in 2017 to an estimated shortfall of 1,600 in five years' time.
More concerning still is the 44 per cent of radiology departments who disclosed that some images were auto-reported or unreported – with the potential for diagnoses to be missed or delayed.
In June, the RCR predicted that the NHS was also short of oncologists and that without investment, will be short of 247 full-time consultants by 2022.  This amounts to roughly one fifth of the number required to treat the growing number of cancer patients.
In December 2017, Health Education England published its long-awaited plan to address staffing in NHS cancer services, acknowledging the need for more staff to administer cancer tests, including radiologists, radiographers, endoscopists and pathologists. The report also promised to deliver over 5000 extra staff by 2021, focusing on two key groups: those who diagnose cancer and those who treat it. Despite these increases, the plan did not include a commitment to more funding and the assumption that local budgets would shift as hospitals recruit or train people in these workforce groups is now beginning to demonstrate its limits.
As NHS England puts together its plan for the next ten years, it will have to tussle with the ongoing tension between long-term prevention measures, the very real and current pressure on acute cancer care.
Public Health England is clear about the need for greater focus on and investment in prevention and Chief Executive, Duncan Selbie called for more decisive action in the new long-term plan at the recent NHS Expo conference.
While cancer is one of the leading causes of ill-health in the UK, it is also highly amenable to prevention, with 4 in 10 cases considered 'preventable'. As the BMA notes in its report, Prevention before cure: Securing the long-term sustainability of the NHS, prevention offers the most cost-effective long-term strategy for controlling cancer.
Anyone concerned with improving health outcomes would wish to invest in both prevention and treatment. However, with a funding boost that is still less than the 3.7 per cent average rise the NHS has had since 1948, and less than the 4 per cent a year needed to see even modest progress on priorities such as waiting times and mental health provision, there remains a lot to be desired.
With such dire warnings on staff shortages and the impact on accurate diagnosis and access to life saving treatment, NHS England's plan must prioritise investing in the cancer workforce or face falling further behind on cancer outcomes.