New apprentice recruitment scheme for South London mental health nursing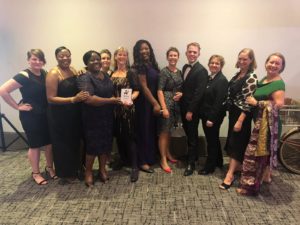 Three NHS Trusts are joining forces to improve mental health nursing across south London is getting a Oxleas, South London and Maudsley, and South West London and St George's mental health trusts – together serving more than 3.2 million people – have forged the South London Mental Health and Community Partnership (SLP).
The Partnership is being supported by Health Education England and is extending its innovative Nursing Development Programme, aiming to improve retention and recruitment, and develop the workforce to meet future challenges.
The SLP Nursing Development Programme recently won the prestigious national Nursing Times Workforce Award for Learning and Development (1,500+ staff), open to all NHS and healthcare organisations, to recognise great work in recruiting and retaining nursing staff.
Now the Partnership is recruiting 100 new apprentices into new Band 4 Nursing Associate roles across the Trusts. The Apprenticeships include training, and reflect the national drive to increase the number of these valuable nursing roles in ward and community mental health teams.
The Nursing Development Programme has also been shortlisted in the national Health Service Journal Awards, Workforce category.
Highlights of the programme – launched in 2017 – include:
70+ healthcare support workers on Band 4 Nursing Associate programme
Easier movement across the three trusts via 'Employee Passport'
30 nurses funded for post-graduate professional specialist study
Common learning and career development pathways for all nursing staff from Bands 2-6
Lisa Bayliss-Pratt, Chief Nurse and Interim Regional Director for London at Health Education England said: "Nurses matter and are a vital part of the mental healthcare workforce. We are pleased to be the key funder of the Nursing Development Programme and to see its impact in making improvements for staff and patients through its focus on recruiting, developing and retaining this dedicated group of professionals who make such a difference in providing the highest quality of care and compassion."
The Trusts will be appointing 100 people onto the Nursing Associate programme, providing training and a new career route into adults and child and adolescent mental healthcare.