Patient flow command centres: not just for Covid-19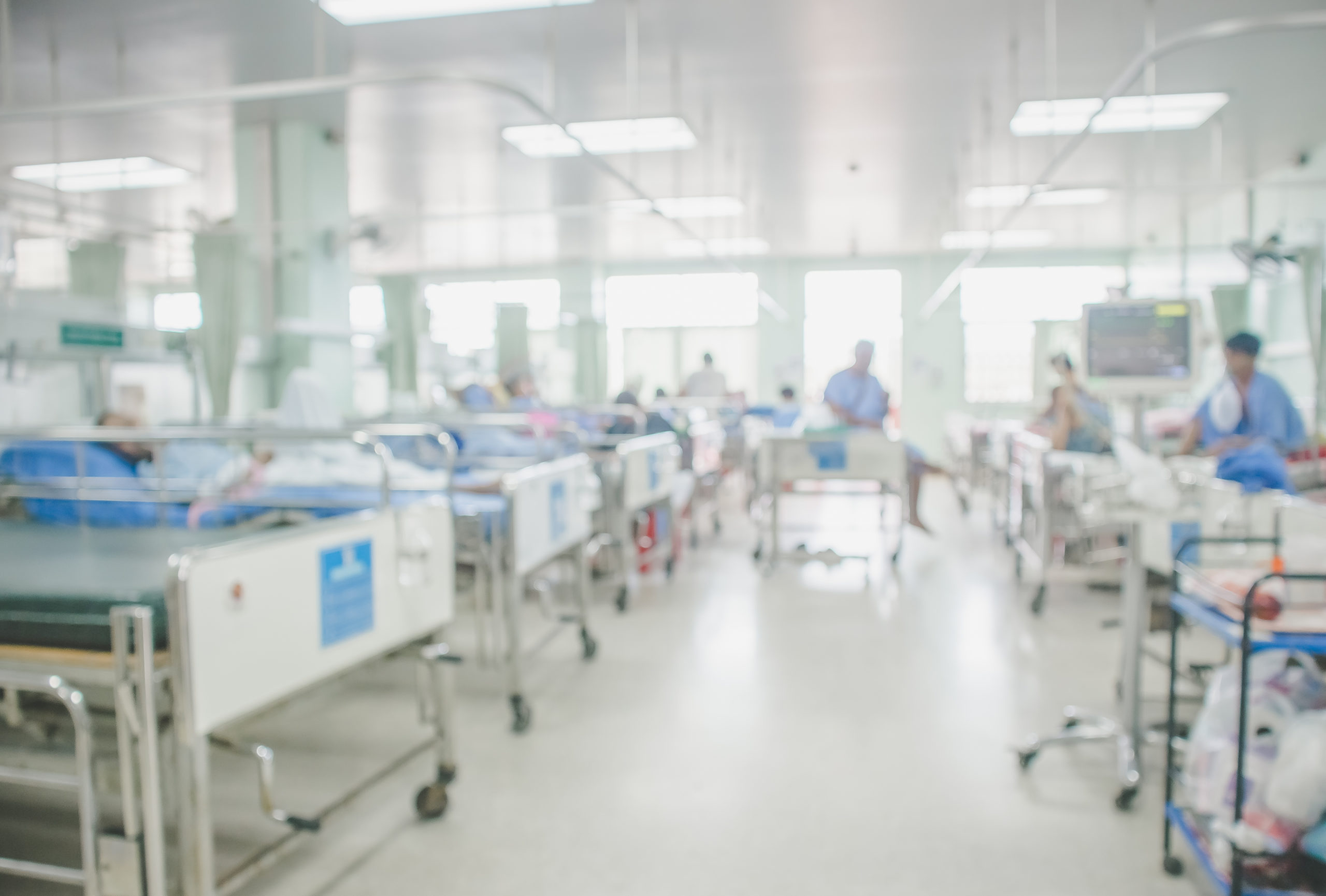 Neil Griffiths, Managing Director of TeleTracking Europe, questions why, when a centralised command centre is capable of improving patient care in myriad ways, it should not be considered good practice on a daily basis beyond crisis management.
---
During the Covid-19 pandemic hospitals across the country, indeed the globe, rapidly established centralised command centres to cope with the huge influx of demand on services. From identifying where newly admitted patients should be placed and staffing those areas, to managing operating room schedules and tracking patient and staff movement, these centres have been are critical to managing resources, workflows and capacity management.
The NHS England Emergency Preparedness, Resilience and Response (EPRR) Framework now stipulates that trusts should have a pre-identified command centre and alternative fall-back location to show they can effectively respond to major, critical and business continuity incidents whilst maintaining services to patients.
But why should this approach only be deployed in times of a major crisis?
---
Defining a Crisis
While the pandemic affected every hospital across the country, the truth is that pre-pandemic, every single hospital experienced a series of mini crises every single day. Unless mindsets have changed in the last 18 months, health providers will fall back into the same old ways of working and battling the same mini crises day in and day out.
How can a modern health service justify the continued reliance on teams of nurses roaming wards in the hunt for an empty bed? Why are highly skilled and motivated staff comparing paper-based notes multiple times a day in a desperate bid to match patient needs to bed availability? And why are these staff, whose primary role is patient care, expected to find the time to clean beds?
These scenarios exemplify the daily crises that have gone unaddressed for too long. The outdated management of the bed estate reduces staff's time to care and is a significant contributor to poor staff morale and absence due to workplace stress. Moreover, it wastes money and adversely affects patient outcomes.
In contrast, a centralised command centre focuses on every detail of a hospital's operations with multifaceted potential to improve patient care. With continuous digital monitoring, hospital staff can track incoming ambulances to streamline arrival, monitor the status of Emergency Department and operating rooms, as well as tracking patient movement.
These centres also gain insight, via real-time situational awareness, into the operational efficiency of the hospital to better plan ahead, avoiding unnecessary cancellations of elective procedures. This may prove crucial, as the NHS battles the backlog of appointments that have accrued into 2021 and beyond.
Moreover, as the NHS moves towards integrated care systems, such centralised co-ordination of operations and capacity management will be critical to underpinning an interconnected approach to care. This will help ensure that resources are maximised and care is improved systematically.
The results are not only improved patient care and the realisation of significant financial benefits, but revitalised and energised staff across the hospital estate fulfilling the roles they entered the profession to fill.
---
The future of integrated care delivery
Centralised command centres are staffed by people who combine local knowledge of the hospital site(s) with experience of the best practices that are proven across the globe to improve the efficiency of patient flow. These include workflows that work best in a standardised and centrally co-ordinated way, such as porter requests and bed cleaning processes. This experience also includes the ability to interpret and manage real-time bed availability, essential information that today is not readily available.
There is a nervousness that the introduction of a command centre will restrict clinician autonomy and clinical decision making. However, improving patient flow has no bearing on clinical decision making; it is an operational approach focused on ensuring that the patient gets the right care, at the right time, in the right place.
Automating the process by which a bed is declared ready to be cleaned, allocated and the porterting team dispatched to bring the new patient is proven to save between four to six hours per bed each day. The average bed in the NHS is left idle, between patient discharge and a new admittance, for six to eight hours; proven best practice shows that this should be as little as on hour and 45 minutes. This equates to an increased capacity of 3,000 hospital beds per day.
---
Delivering sustainable change for patients and staff
Digital transformation sounds overwhelming, and indeed it is perhaps not surprising that many trusts are nervous to digitise patient flow.
Yet one multi-site UK hospital recently went live with their operational patient flow system following a four-month implementation – during Covid-19. Executive level leadership and commitment combined with engagement at every level empowered staff to implement the transformation.
Staff should be provided with the understanding that digitising patient flow is going to release time back to care for patients, instead of manually managing the hospital bed estate. These are the practical changes that make daily life for frontline staff less stressful and improve patient outcomes.
Covid-19 has been the great leveller. It has brought the nation together in supporting our frontline staff and created huge appreciation for the work the NHS battles through every day. It has forced tough decisions to be made and reinforced the importance of having centralised visibility to ensure that those decisions are the right ones from an operational perspective.
But why wait for the next big crisis when we can proactively solve the mini crises now and improve staff experience, realise significant financial benefits and improve patient care and outcomes at the same time?