Room to manoeuvre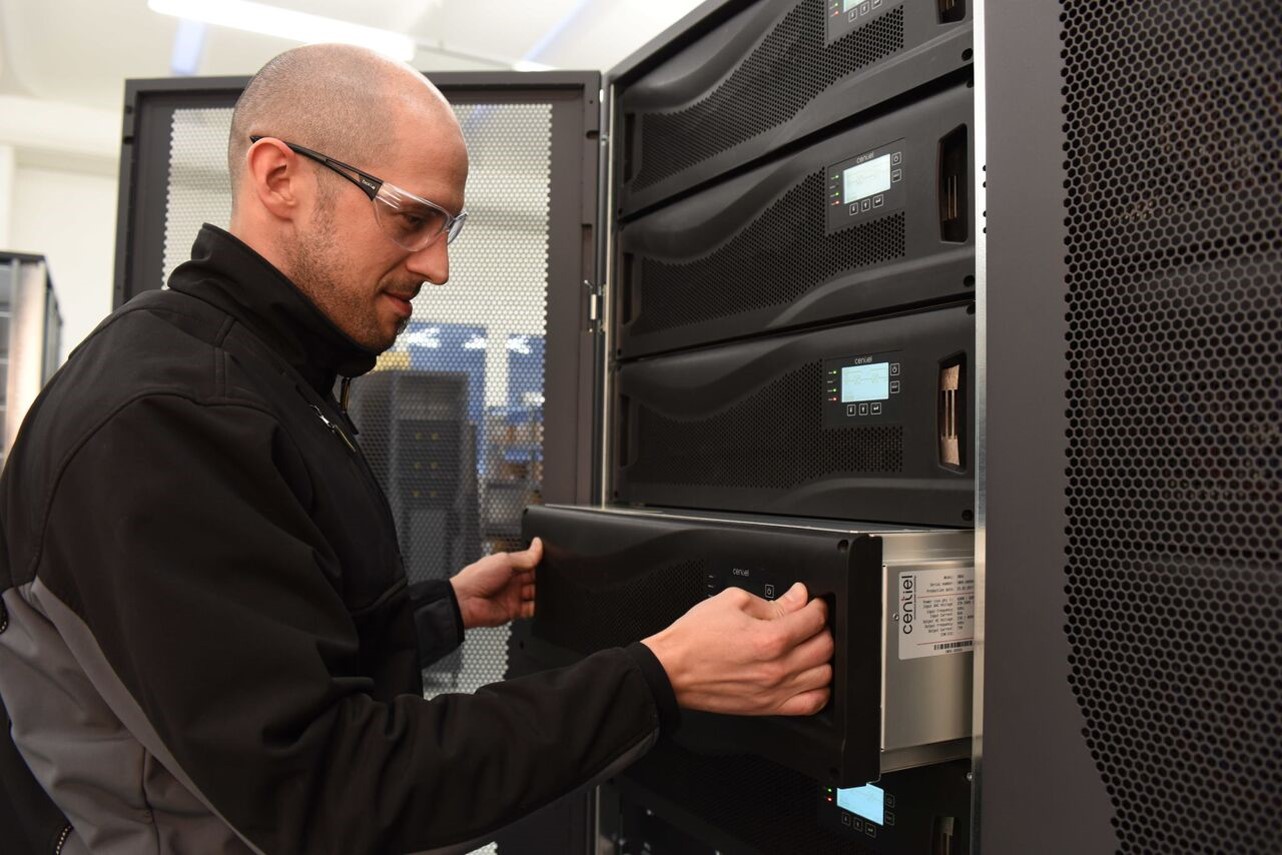 As hospitals seek to maximise available space, utilising powerful yet small UPSs can ensure a reliable power supply and allow more room to do what matter, writes Aaron Oddy, Sales Manager at Centiel UK.
---
Hospitals have always struggled for space, which can be challenging for uninterruptible power supplies (UPS) installations when working within HTM guidelines. The good news is that modern UPSs, which protect critical loads in the event of a power outage, don't require a huge amount of room.
A recent example is a 100kW N+1 UPS, expandable up to 200kW N+1, allowing for a three-hour runtime, installed in a small underground plant room at a hospital. The UPS itself has a footprint of 0.61m2, however, the associated batteries required to support the load needed more room. Being three-to-four times as big as the UPS itself, the ability to utilise space elsewhere meant that it was possible to maximise the room available.
The quantity of battery blocks required for UPS installations will vary depending on the autonomy, or 'run time', needed by the hospital and the criticality of the load, which can also change due to HTM requirements. A single string of battery blocks could weigh more than a tonne, and it is important to ensure that the floor is going to be strong enough for this added weight. Bespoke battery racks can be designed to sit on reinforced plinths that are installed under the floor to act as a weight-bearing base.
Looking at how to best use space in, on, or next to, a Trust's existing infrastructure can be an option. Purpose-built containers or Glass Reinforced Plastic (GRP) buildings can offer a cost-effective solution if facilities are running out of room. Instead of incurring the significant cost of a new building, a bespoke 20-foot converted shipping container can be supplied as a secure UPS plant room to protect power to critical loads such as ICUs, ITUs and operating theatres.
A further advantage of purpose-built containers is the flexibility and potential to redeploy them between sites, as these structures are not permanently fixed. Installation can also occur quickly and normally be completed in around a month.
Shipping containers have standard dimensions so GRPs tend to offer much more flexibility. GRPs are also bespoke and can be designed to any size, to match any requirement. They are relatively light-weight, and this can open up the innovative use of unused areas on roofs for example, further maximising the use of space.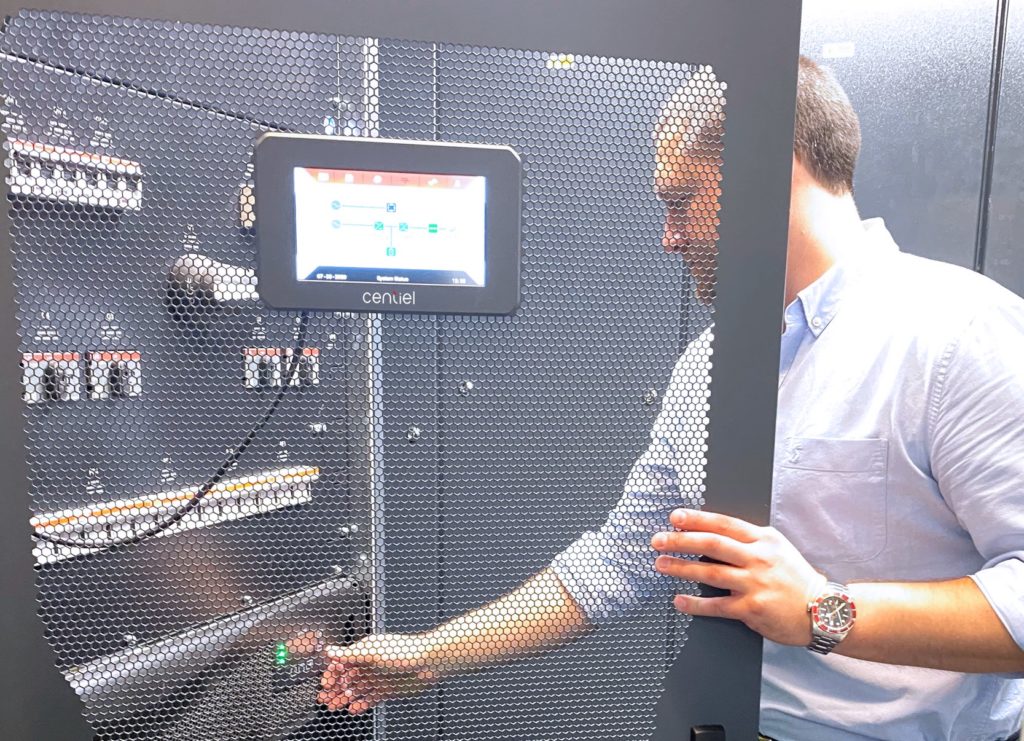 Innovative approaches to utilising space inside the building can also offer solutions. It's worth knowing that not all the equipment needs to be housed in the same room, and different areas can be utilised by running more cabling between the infrastructure and UPS equipment. There is a cost implication to do this, but that can compare favourably to creating a new room or civil infrastructure works.
When it comes to the UPS itself, true modular, front-access systems with internal batteries are more flexibly deployed into tight spaces than large stand-alone units. True modular UPS can also scale both horizontally and vertically, allowing for a compact solution that offers room for additional redundancy or future expansion in the same footprint.
Different battery configurations offer space saving solutions too. Front-terminal-only battery blocks occupy smaller stands with less depth. Recently, there has also been increased uptake of Li-ion batteries across the UPS industry, as they are becoming more cost-effective over time and can therefore be a viable option for medical facilities, compared to traditional VRLA batteries, which take up far more space.
The key to delivering the best solution for the facility and to meet HTM guidelines is open discussion about the options available. Maximising the use of the floor-to-ceiling space to create a workable area can help. However, it is important to ensure there is enough room to allow for the rest of the equipment, including DC isolation, external bypass and switchgear, all of which need to be readily accessible for maintenance. Ensuring that there is room for engineers to manoeuvre and conduct the necessary preventative maintenance works once installation is complete is crucial.
Centiel's experienced team is always available to discuss and help evaluate the best approach, to UPS design, installation and management to suit any facility's critical power protection needs. Their leading-edge technology, backed-up with their comprehensive maintenance contracts carried out by experienced engineering teams ensure their clients' power has the very best protection at all times, wherever it is housed.
For further information please see: www.centiel.co.uk.