Striving towards the NHS net zero vision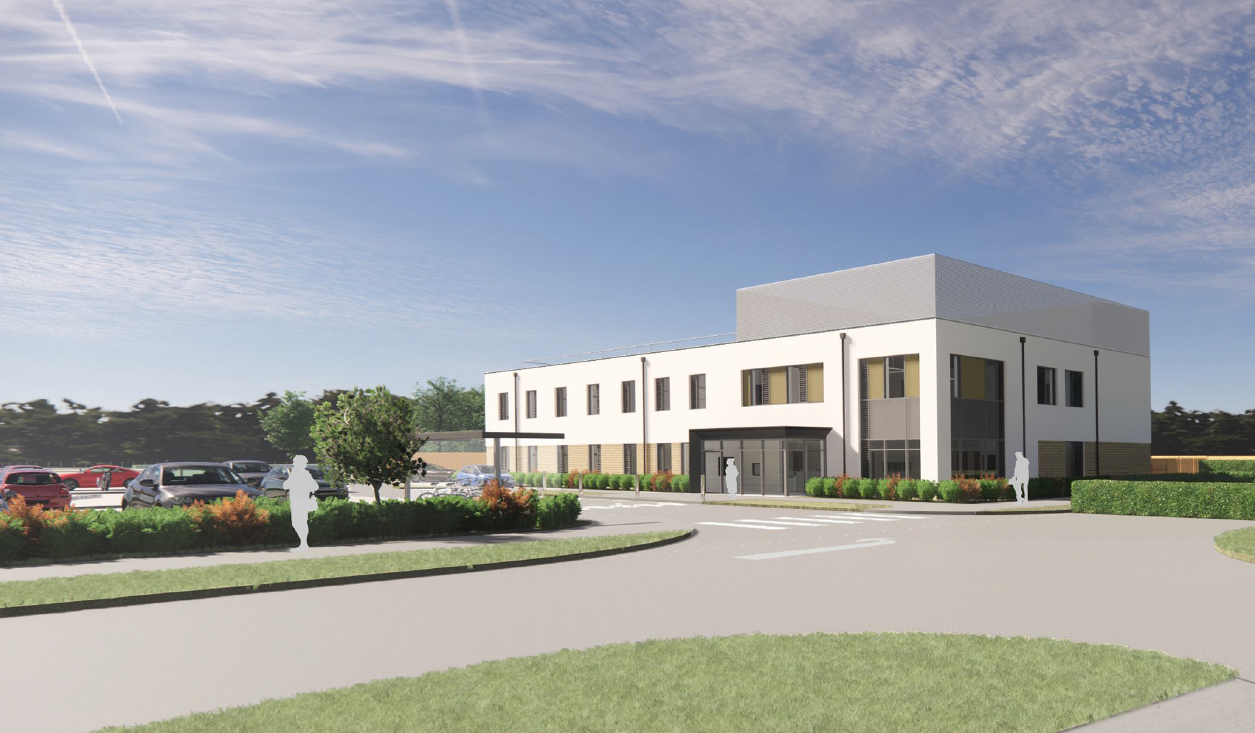 Changes to the healthcare estate by NHS Property Services are already resulting in both cuts in carbon emissions and cost savings. Future plans put sustainability at the forefront of new healthcare provision without negatively affecting patient care.
---
Decarbonising healthcare is a major focus for the NHS. This was made clear through last year's announcement that it would become a "net zero" national health system, a commitment recently reaffirmed by NHS Chief Sustainability Officer, Dr Nick Watts. The NHS is responsible for approximately four per cent of the UK's carbon emissions every year, so it is vital that it achieves its 2040 net zero goal.
To do this, every part of the health system must focus its efforts on becoming more sustainable and reducing its carbon footprint. The NHS estate is no exception. As owners of approximately 10 per cent of the NHS estate, NHS Property Services (NHSPS) is in a prime position to lead the way in reducing the environmental impact of the NHS.
We launched our energy and environment strategy in 2019/20 as we recognised the importance of ensuring our organisation was making a significant effort to reduce its carbon footprint. This three-year plan consists of around 200 actions across several main themes, including transport/travel efficiencies, increasing recycling as well as reducing waste and single-use plastic, improving water efficiency and, of course, reducing carbon emissions. In April 2021 we undertook our Greener NHS 2020/21 Review, when we looked at year two of our three-year plan. I am delighted to say that we have seen substantial improvements across our estate.
---
Switch to renewable electricity
In April 2020, NHSPS highlighted the importance of taking carbon reduction seriously by moving its entire building portfolio to 100 per cent renewable electricity. This is a major step for any company in reducing its carbon footprint, especially for the NHS estate. In addition to finding an environmentally friendly solution that is suitable for the health system, these energy sources must also be reliable, as hospitals understandably need to keep up and running 24 hours a day, 365 days a year.
The move to a flexible trading strategy and the negotiation of these new energy supply contracts has meant this has been achieved at no additional cost to property tenants. These changes have helped to offset over 37,000 tonnes of carbon dioxide per year. I am also proud to say that it has created a significant cost saving of 12 per cent, equating to around £8.9 million over the first two years. What makes this saving even more important is that the money saved can be reinvested back into the NHS at a time of great need.
In addition to switching to 100 per cent renewable electricity, over 69 of our sites so far have been upgraded with LED lighting. In two years, we have invested over £6 million in standalone LED projects, excluding any works undertaken as part of backlog maintenance, with savings of £2 million and 2,500 tonnes of carbon expected per year. Not only do these types of initiative reduce the NHS estate's carbon footprint, but as noted above, they will provide financial benefits, as well as help us to enable better patient care in the long term.
---
Collaboration with healthcare providers
An extension of this is reducing the overall energy consumption of the NHS estate. This is complex, requiring communication and collaboration with the building occupiers. Most tenants are healthcare providers, whose primary focus will, rightfully, be on patient care. While patient care should absolutely be the primary concern of our healthcare providers, ensuring we reduce our carbon footprint will also affect the lives of future patients.
To make real changes, organisations need to identify ways to encourage engagement with their occupiers and discuss the benefits of energy efficiency. At NHSPS, we have introduced an engagement programme that involves upskilling engineers and providing them with energy packs they can use to work with tenants and advise on the steps to take to be more energy efficient in how they occupy our buildings. These steps include regular reporting, marking big consumers and poor performers against our benchmarks, and identifying sites with large gaps between their energy performance certificate (EPC) and display energy certificate (DEC) ratings for commercial and public buildings. The first two years of this programme resulted in a significant saving of 11,800 tonnes of carbon. We are passionate about ensuring that this momentum continues for the final year of our strategy and beyond.
---
Sustainability a priority in new development
The ever-growing population and increasing pressure on the NHS due to the pandemic means that capacity across the NHS estate must increase. This must be done with sustainability at the fore to achieve the NHS environmental goal.
The government has committed to building 40 new hospitals, all of which must be net zero carbon buildings. This means that carbon reduction must be considered from the outset. We have accepted this challenge and are reviewing how we can bring our new health centres and GP surgeries into line. We are confident that this is achievable and are proud of the progress we are making.
Devizes Health Centre (pictured above), an integrated care centre, is the first net zero health centre we have constructed, providing space for Bath and North East Somerset, Swindon and Wiltshire Clinical Commissioning Group to offer primary care to the local community. It is currently awaiting final stage design sign-off, which seeks an EPC rating of A+, going beyond the "excellent" rating for new buildings (decided by the sustainability assessment method BREEAM) to be net zero in operation. This is a huge step towards our goals, and I am excited to see more buildings being made to this incredible standard in the coming years as we continue to improve our estate.
We understand there are challenges facing us in reaching the NHS target of net zero by 2040. However, we are working hard and are motivated to achieve this goal. While we have the technologies to make net zero happen, sourcing adequate finances and ensuring that our technologies remain cost effective will be paramount to remain on the current path towards achieving net zero. On behalf of myself and the whole NHSPS team, we are honoured to be able to play a significant role in achieving this goal and educating our customers on how to reach net zero.
---