Supporting the NHS – the vital role of community-based care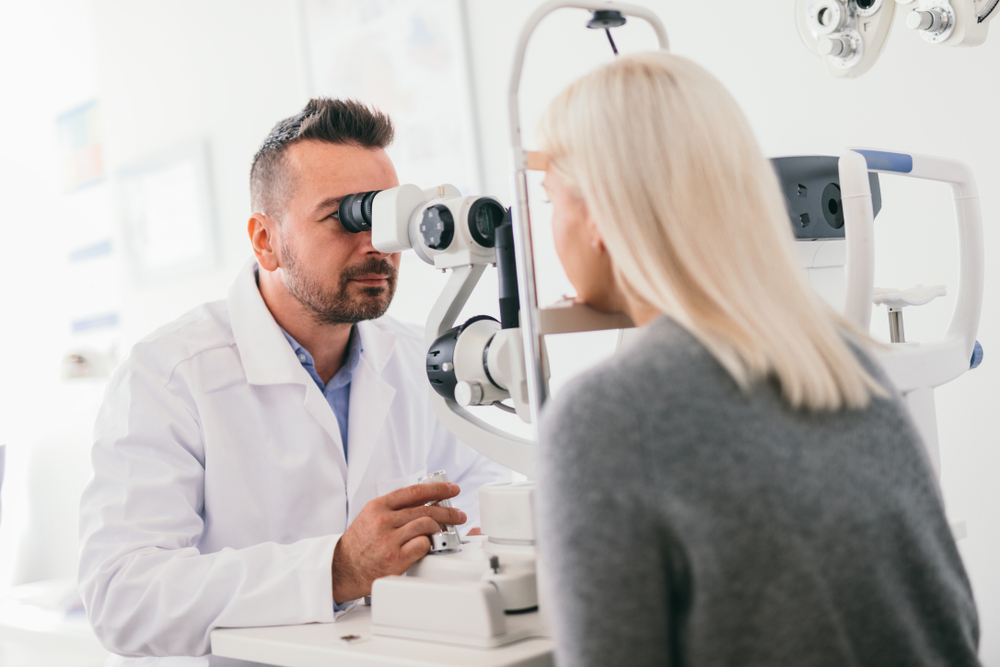 As integrated care systems take shape, Imran Rahman, CEO of CHEC, writes for Hospital Times about how community-based care can support the NHS in delivering personalised, local care.
The pandemic has created significant challenges across all industries but none more so than the healthcare sector. As a result of the pandemic, the NHS has been left with record backlogs which have resulted in patients facing delays of up to two years. With former Health Secretary Sajid Javid admitting these waiting lists could continue to rise until 2024, it is vital that the NHS is supported in tackling these unprecedented pressures in order to ensure patients receive the care they need as quickly as possible.1
However, with recent data from the Nuffield Trust suggesting that the NHS is recovering more slowly than other healthcare systems in comparable countries, it is clear we must consider alternative solutions.2 For example, community-based care can offer a solution by providing key services to patients in a local setting. This relieves the backlog of routine services that the NHS is facing and offers patients better outcomes by ensuring they are seen as swiftly and safely as possible.
---
Supporting the NHS
The NHS is currently facing unprecedented pressures which it cannot be left to cope with alone. Waiting lists were already rising before the pandemic but have since risen by a further 35 per cent, with a record 6.1 million patients currently waiting for NHS care.3 Equally, with the Health Secretary acknowledging that 10 million patients have yet to come forward for care, due to the pandemic, the current waiting list could rise to at least 14 million.4 At the same time, the NHS is facing a worsening staffing crisis with the number of unfilled posts across health services in England rising to 110,192.5
In an effort to combat these rising waiting lists, the government has announced increased funding including a £36 billion contribution from national insurance rises over the next three years.6 However, the NHS recovery plan, which aims to ensure no patient has to wait more than two years for an operation, was pushed back from March 2022 to July.7 Equally, despite the government's multibillion-pound investment, backlogs are not expected to ease until at least 2024.8 Clearly, funding is not offering a sufficient solution. Instead, adopting a shared care partnership model, where community-based healthcare sites help to relieve some of the NHS backlog, can offer a faster solution.
The increased capacity of community-based services allows patients to be seen more quickly and, therefore, help the NHS reduce the record waitlists. For example, CHEC's local eyecare services can offer the half a million patients currently waiting for ophthalmology services quick and efficient treatment.9 This supports the NHS in tackling its backlog and offers patients better outcomes. Looking to alternative solutions, such as community-based care, will be the key to ensuring the NHS recovers and patients receive the very best care.
---
Tailoring care
In addition to the NHS facing extreme pressures, patients have also begun to feel the effects of the pandemic with many experiencing a reduction in personalised care. For example, Covid restrictions have seen the NHS experience a rapid digitalisation with almost 28 million people in England registering an NHS login by October 2021.10 For many patients this digitalisation is a positive change which can clearly offer many benefits in terms of ease.
However, for many other patients, this digitalisation has left healthcare inaccessible and has caused many to put off seeking treatment for their conditions. For example, as a result of the pandemic, one in five adults are now less likely to get an eye test, leaving them at risk of untreated conditions.11 With the NHS' "living with Covid" plan aiming to treat up to 25,000 patients at home in "virtual wards", it is clear this shift online is here to stay.12 This digitalisation could leave the 22 per cent of the UK population who do not have the digital skills necessary for everyday life with increasingly inaccessible healthcare.13
Equally, the pandemic has also triggered a reduction in face-to-face healthcare appointments as initial NHS England guidance advised GP practices to utilise an online or telephone triage system. Despite restrictions now having eased, this guidance has still resulted in a reduction of face-to-face appointments, with only 61 per cent of GP appointments taking place in person in December 2021, in comparison to 80 per cent before the pandemic. For many patients, this increased digitalisation and shift away from in-person care has left them finding their healthcare increasingly inaccessible. In fact, a recent YouGov survey found that 31 per cent of adults found it hard to access healthcare during the pandemic.14
Community-based care can offer a solution by providing patients with expert and tailored care due to the increased capacity for patients to be seen in person. In addition, many community-based services will offer their patients end-to-end care enabling them to see the same familiar practitioner for all of their healthcare needs rather than having to be referred to a variety of different providers. This streamlines the healthcare process and ensures patients are always being seen by a practitioner they are familiar with and who is well-versed in their unique needs. In fact, 97 per cent of CHEC's post-cataract surgery patients receive treatment in their community setting. This ensures that patients receive tailored care with a personal touch at every stage of their treatment. In this sense, the increased resource that community-based care provides can support the NHS while offering patients bespoke care.
---
Putting patients first
Ultimately, the pressures being faced by the NHS are having an effect on patients and their treatment. For example, the NHS recommends waiting no longer than 18 weeks before treatment but, patients who received cataract surgery in 2021 waited an average of nine months with a 36 per cent increase in wait times from 2020.15 While cataract surgery is not considered urgent, this delay in treatment can have a significant impact on quality of life. Equally, research suggests that this delay in treatment can cause further eyesight issues and increase the risk of complications. For example, 22 patients lost their vision each month as a result of being on the waiting list in 2017.16 With eyecare demand only predicted to increase over the next 15 years, it is vital that patients receive treatment within the 18 recommended weeks so that their health does not suffer.17
Community-based care can be the answer. Community-based care offers a wide range of services, such as eyecare, across community clinics. These services cater to 100 million patient contacts a year and account for a fifth of the NHS' workforce.18 However, despite making up such a large part of the NHS' service, these treatment centres often lack the profile and funding relative to the need for their services. The ability of these centres to offer patients high-quality care as quickly as possible is now more important than ever. Despite this, many patients remain unaware of these community-based services and of the importance of the NHS Patient Choice Framework. This enables patients to choose their care provider when they are referred for a service. By selecting a community-based service, patients can be seen more quickly and in a local setting while also supporting the NHS in tackling its growing waitlist.
As Covid restrictions are easing across the country, the NHS is still facing extreme pandemic-related pressures. For example, recent news that GP surgeries must extend their opening hours on Saturdays and weekday evenings is indicative of the challenges still being faced across all NHS services.19 It is vital that we work to support the NHS in tackling these pressures. As a result, raising awareness of the role that community-based services can play in reducing these burdens on the NHS is crucial. These services can enable hospitals to focus on core services and emergency care by working through the backlog of a variety of routine services. Equally, these treatment centres can offer patients better outcomes with shorter waiting times and increasingly bespoke care – the ultimate aim of all healthcare.
---
1 https://www.independent.co.uk/news/health/nhs-waiting-lists-sajid-javid-b2010182.html
2 https://www.ft.com/content/667a235a-3e8e-45ee-93b7-e5e27317c281
3 https://www.independent.co.uk/news/health/nhs-waiting-list-record-update-b2011995.html
4 https://www.independent.co.uk/tv/news/sajid-javid-says-10-million-people-yet-to-come-forward-for-nhs-care-b2010244.html
5 https://www.theguardian.com/society/2022/mar/03/staffing-crisis-deepens-in-nhs-england-with-110000-posts-unfilled
6 https://www.ft.com/content/667a235a-3e8e-45ee-93b7-e5e27317c281
7 https://www.independent.co.uk/news/health/nhs-waiting-lists-sajid-javid-b2010182.html
8 Ibid.
9 https://www.england.nhs.uk/statistics/statistical-work-areas/rtt-waiting-times/rtt-data-2021-22/
10 https://digital.nhs.uk/news/latest-news/around-half-of-people-in-england-now-have-access-to-digital-healthcare
11 https://www.bbc.co.uk/news/health-55620100
12 https://www.telegraph.co.uk/news/2022/02/22/nhs-treat-25000-hospital-patients-home-virtual-wards-clear-covid/
13 https://digital.nhs.uk/about-nhs-digital/our-work/digital-inclusion/what-digital-inclusion-is
14 https://www.telegraph.co.uk/news/2022/01/27/gps-told-resume-face-to-face-appointments-focus-shifts-rollout/
15 https://www.aop.org.uk/ot/professional-support/health-services/2021/10/23/waiting-times-for-nhs-cataract-surgery-increase-84-in-england
16 https://www.rcophth.ac.uk/news-views/nhs-funding-addresses-eye-care-backlogs/
17 Ibid.
18 https://www.kingsfund.org.uk/publications/community-health-services-explained
19 https://www.thetimes.co.uk/article/gp-surgeries-are-told-to-open-late-and-at-weekends-7257r0gjp
---