Adapt and support: Tackling the cataract backlog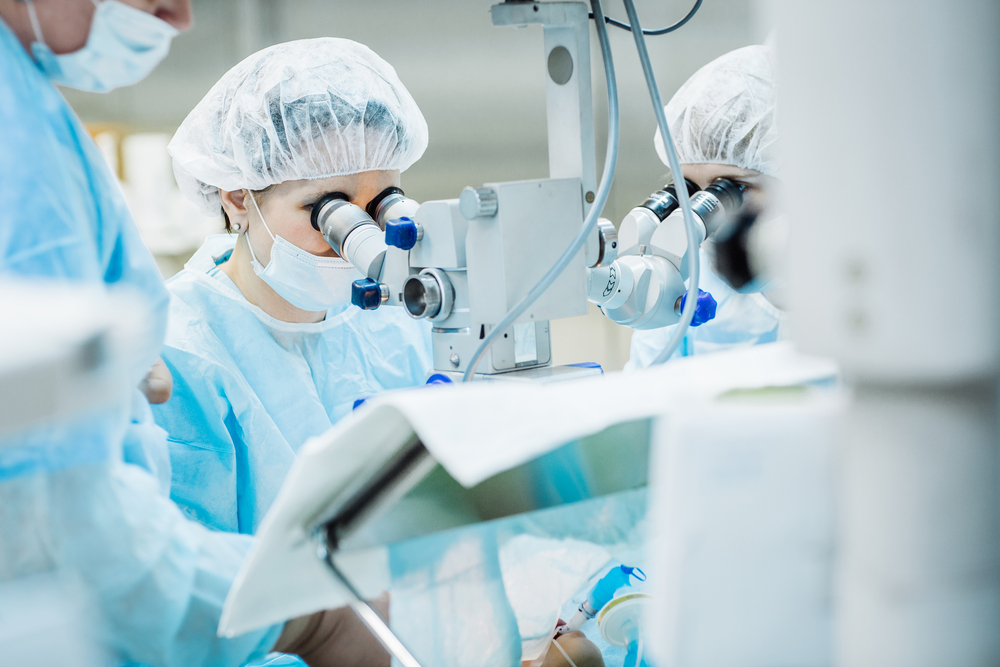 Kate Pedwell, Matron of Ophthalmology at Medinet, discusses how adapting the traditional methods of cataract service provision can help tackle extensive waiting lists.
---
Concerns over NHS capacity to meet increasing demand for cataract procedures are nothing new. In 2019, The Telegraph reported that consultants were rationing cataract procedures and a study from the British Medical Journal at the time showed that over 3000 patients had their applications for cataract procedures rejected. The impact of Covid-19 has now underscored the need for long overdue reform of the profession and to rethink traditional methods to meet this newfound demand.
Cataract surgery is the most commonly performed operation in the UK, with over 400,000 surgeries performed in England and Wales between 2017 and 2018. With an ageing population, the demand for cataract procedures will only grow, and a 25 per cent increase is expected over the next 10 years.
The sheer volume of cataract procedures has meant that the pausing of elective care during Covid-19 has had serious implications for both demand for the procures and capacity within the existing workforce to deal with it. Cataract procedures today represent the single biggest part of the current backlog, with an estimated 600,000 patients currently waiting for an ophthalmic outpatient appointment.
Kate Pedwell has had a varied career within ophthalmology, managing eye clinics in Birmingham with the responsibility of being the registered manager of an eye hospital with the Care Quality Commission. She currently works as Matron of Ophthalmology at Medinet. She has experienced first-hand the toll that the pandemic has taken on cataract services and efforts to maintain a quality of care.
"It's not just doing cataract surgery; it's ensuring we are providing a good experience for patients, giving them all the information they require about their procedure and aftercare. The one thing we've noticed more with the pandemic and the increased wait for cataract surgery in some cases the patients are waiting two years or more to get this surgery and, as a result, their cataracts become more complex," says Kate.
---
A more focused model
There have been numerous attempts to standardize and streamline referral processes in recent years. The past two decades have seen the cataract referral pathway in the UK streamlined from a five-step to a two-step process, but the current backlog has led to calls to develop an even more focused model.
A 2019 pilot study A proposed redesign of elective cataract services in Scotland – pilot project, carried out in conjunction with Medinet consultants, offers an example of the kind of adaption possible to shorten patient waiting times while still ensuring a quality of care.
The study set out to determine the suitability of community cataract referrals for a one-stop cataract surgery service and the target areas for referral refinement. A one stop pathway entails selecting low risk patients from a detailed community referral to offer them a single half day hospital appointment, inclusive of biometry, assessment, consent and cataract surgery. This has been routine practice at the University Hospital of Ayr in Scotland since 2001.
Senior ophthalmologists assessed 300 community cataract referrals to NHS Grampian hospital eye service at Aberdeen Royal Infirmary between September 2018 and October 2018. Suitable referrals were offered a telephone consultation to confirm suitability and those patients were offered on the day cataract surgery.
The results of the study showed that waiting time was significantly reduced by 30 weeks for one-stop patients. Approximately one quarter of referrals were considered suitable for the one-stop service and many more may have been suitable if there had been more information in their referrals.
---
Centring the patient
Kate emphasises the importance of the consent process in providing one-stop services, "The good thing with the study and the way it was implemented is that they really ensured that people were going to be suitable for it and wanted to go ahead.
"Some people don't want things done on the day and it involves a consent process from the opticians as well because there is a cooling off period with consent. It relied on literature from the optometrists and the patients knew what they were consenting to before they arrived."
The study concluded that one-stop cataract surgery would be suitable for low-risk patients. The number of appointments required were halved and the wait times for cataract surgery significantly reduced. Patients were also satisfied with their surgery, rating the overall experience an average of 4.9 out of 5 via telephone led survey.
Looking to future implementation of one-stop services, Kate says, "there is a lot of advanced preparation and triaging of referrals that's required before you implement this. Involving local optometrists, sending in the quality of referral and some patients need to be telephoned to make sure they are suitable." But she affirms, this is something that can "easily be adapted again when NHS trusts are ready".
---
Fulfilling the demand
One-stop cataract services are just one area of adaptation that is key to tackling extensive waiting lists. The two-step process is still the prevailing system and so other forms of support are vital to keep cataract services moving at optimum speed, while maintaining a high quality of patient care.
Kate says, "a lot of NHS trust staff are exhausted and are still affected by Covid, it's not gone away. There is staff sickness, the clinics, although they are starting to pick up, staff need breaks, there was a long period in the NHS where they were not able to take annual leave. To alleviate this, we (at Medinet) can go in and support them."
Medinet provide an ophthalmology insourcing team of consultant ophthalmologists, scrub nurses and ophthalmic clinic nurses, working with local clinicians and managers to help trusts manage their patients safely and efficiently.
"We are fulfilling the demand for the trusts and in some contracts, we are working in conjunction with the trust consultant. It's ways like these that we can maintain services and try and help the backlog. We have adapted our processes and ways of thinking," explains Kate.
Analysis by NHSE'S National Eye Care Recovery and Transformation Programme (NECRTP) projects that under the current model of service, it will take more than five years to clear the backlog of cataract services. To ease mounting pressure on the NHS and provide the best standard of care to patients, adaptation and support are two vital components to maintain and improve cataract services.