The NHS called for aid, and the public answered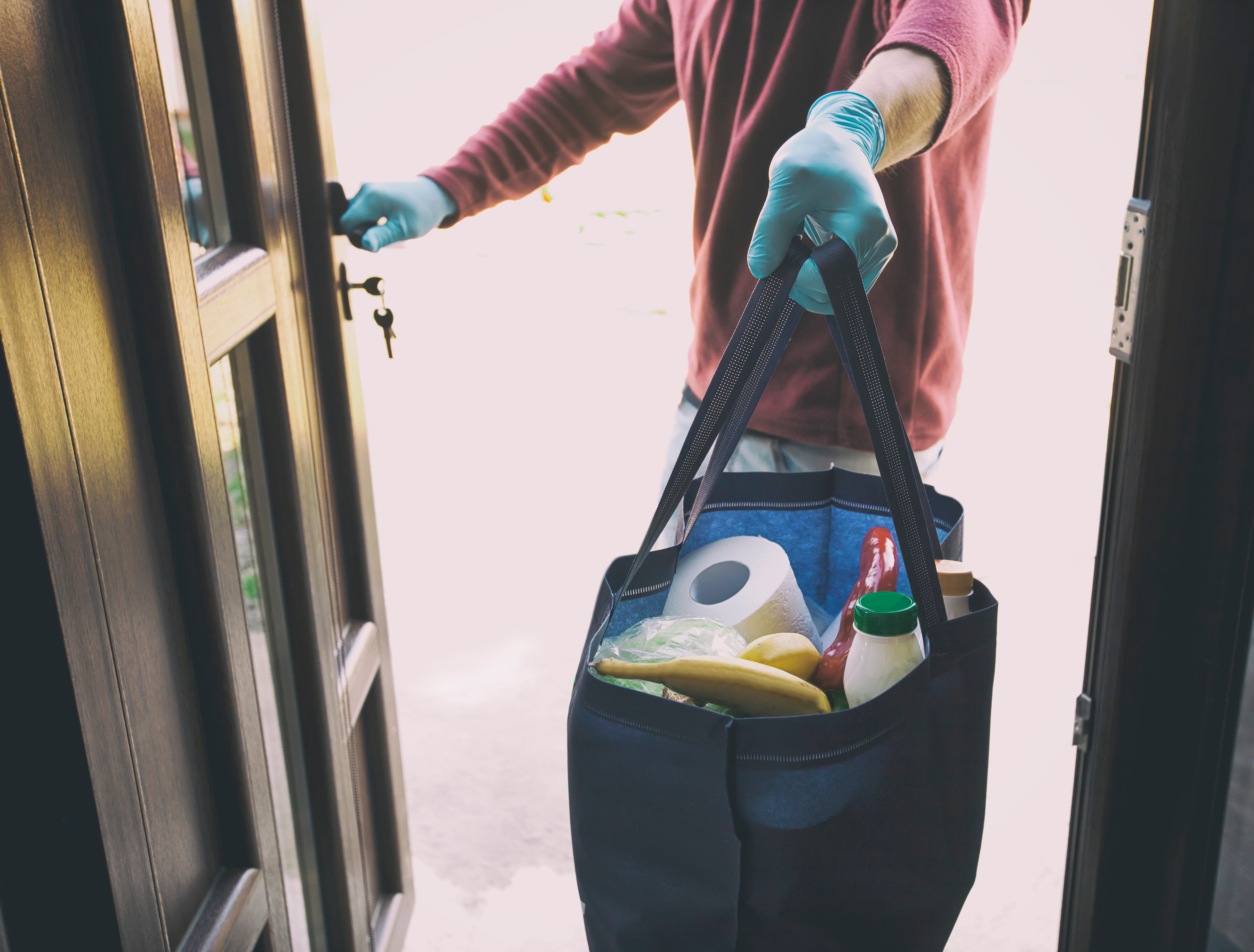 Catherine Johnstone CBE, CEO of the Royal Voluntary Service, has spent the last few months helping to mobilise the biggest volunteer force seen since the second world war.
---
On 24 March 2020 Health Secretary Matt Hancock spoke at the first daily briefing following the sweeping measures brought in with the imposition of lockdown on the UK. While highlighting notable schemes such as the NHS Nightingale project, part of Mr Hancock's announcements concerned the assembly of a 250,000-strong volunteer "army". The purpose of this army was to help the 1.5 million people identified by the Government as vulnerable to coronavirus, who had been asked to shield themselves from it through isolation. Needless to say, the call was answered, and then some.
Within four days of Hancock's call, over 750,000 people had volunteered to help the NHS through its greatest challenge. Today, the army totals 600,000. "This represents the single largest mobilisation of a volunteer force since the second world war," says Catherine Johnstone CBE and CEO of the Royal Voluntary Service, the organisation tasked with mobilising this unprecedented force, called the NHS Volunteer Responders (NHSVR).
"The NHS has been trying to utilise volunteers as a substantial resource since before it was conceived," she says. "Now Covid-19 seems to have provided the impetus and has engaged hundreds of thousands of people within a matter of hours."
NHSVR is commissioned by NHS England and NHS Improvement, and is run in partnership with the Royal Voluntary Service and delivered through the GoodSamApp. This App pre dated Covid-19 and was used in the Ambulance Service to help people with highly sensitive health needs, and following some further development this has provided effective digital infrastructure for assisting those shielding from coronavirus.
The fast-moving situation in March encouraged rapid uptake and required a fast response from system leaders to ready the scheme. "This system has been co-developed at pace, with collaboration embedded into it at every stage," says Catherine, previously head of the Samaritans, who has taken immense encouragement from the way in which these different organisations have come together for a common purpose.
After assembling its army in March, the NHSVR began mobilising in April to support the 1.5 million people in the shielded population. However, since then the scope of the service has expanded to around 2.5 million people and is now available to all people isolating because of the virus and more recently has been further expanded to support those identified through Test and Trace. The high numbers of volunteers has been essential to the schemes success as there is coverage in every community across England which gives the services its resilience and responsiveness.
---
What do the volunteers do?
Part of the success of the responder initiative so far has been down to its simple, practical application.
There are four key roles that the volunteers fulfil. The first is a basic 'check in and chat' function: a simple but crucial role in keeping in touch with isolated individuals and letting them know that help is available when they need it. This has proved to be an invaluable service for clinicians dealing with the immediate pressures of the pandemic, many of whom will not have had time to check in on patients. The 'check in and chat' service has expanded to a 'plus one' version – with a section of volunteers trained specially to help isolated individuals who also have some form of cognitive impairment.
Second is the 'community responder' function, which involves helping isolated individuals with shopping, picking up medicines and prescriptions. Third is 'patient transport', helping to drive people to essential healthcare appointments. Finally is the 'NHS transport' function, with responsibilities including supporting the NHS to move goods around, which could be moving equipment, such as oxygen, between hospitals and community centres and in a community setting, or it could mean transporting diabetes testing kits to pregnant women who are shielding in support of the community midwife services.
---
How have the volunteers helped so far?
If the number of people answering the call to help was encouraging, then the volume of tasks they have managed to fulfil is nothing short of astounding. To date, NHS Volunteer Responders have helped delivered over 400,000 tasks – with a 98 per cent completion rate. This equates to roughly 7,000 tasks a day and makes the scheme bigger than Uber and Deliveroo combined.
"With thousands active volunteers per week, there is no part of England that a responder cannot reach," says Catherine. So far, in over 70 per cent of cases, she says, responders have delivered tasks within two hours of it being requested through the app.
Given that the scheme has been in existence for only 12 weeks, these are extraordinary figures, particularly when you think about the crisis in which this was conceived and mobilised. With more parts of the sector using the scheme, Catherine is keen to see the momentum drive future developments in volunteering.
---
Unlocking integration of health and care?
The strength of the scheme lies in its simplicity – and the versatility with which it can be applied could help foster developments at a system level, notably in health and care integration. The app provides a single referral route for health professionals across acute, primary and social care – a clear demonstration of real-world integrated care.
To allow volunteering to continue to lay the foundations for integrated care, there will be a requirement to work closely with local authorities as much as with the NHS. The challenge in doing this lies in the complexity of the system that volunteers find themselves having to navigate, but with this new force Catherine sees an opportunity to help bind the system together to overcome historical tensions.
"These are people that simply want to help," she says. "They do not care if it is for a hospital, GP, pharmacy or wherever – they just want to support their health and care system. The onus is on us, the system leaders, to develop ways to make it easy for these people to access the volunteering opportunities and then feel supported within them".
---
The future of volunteering in healthcare
The NHS Volunteer Responders have been a massive success in protecting those most vulnerable to coronavirus, but the unmet and changing needs of millions of isolated individuals are still there and are likely to get more challenging in the months ahead. Therefore, it is imperative that this momentum for volunteering is embedded into the entire health and care system for years to come. "We expect this to get worse, not better," says Catherine. "We must capture the unmet need, develop new ways of focusing our army on new tasks or repurposing existing ones to deal with new challenges."
Whether it be another Covid-19 outbreak or even a winter flu pandemic, there are thousands of people ready to answer the ongoing calls for their support Catherine is acutely aware that this resource must not go to waste. She also stresses that while these volunteers are nationally coordinated, they are ultimately local people serving their local community and their service is often not limited to just NHSVR.
"The system is not perfect by any stretch of the imagination," she says, "but we now have technology that can channel the nation's deep desire to help. We can build on this together.
"Let us harness this force for good, this outpouring of love to support the NHS in its hour of need. If we stop using this service over the next few months, this army, quite rightly will walk away. But if we harness this new resource, we could have something very special going forward."