We must save our precious charity research sector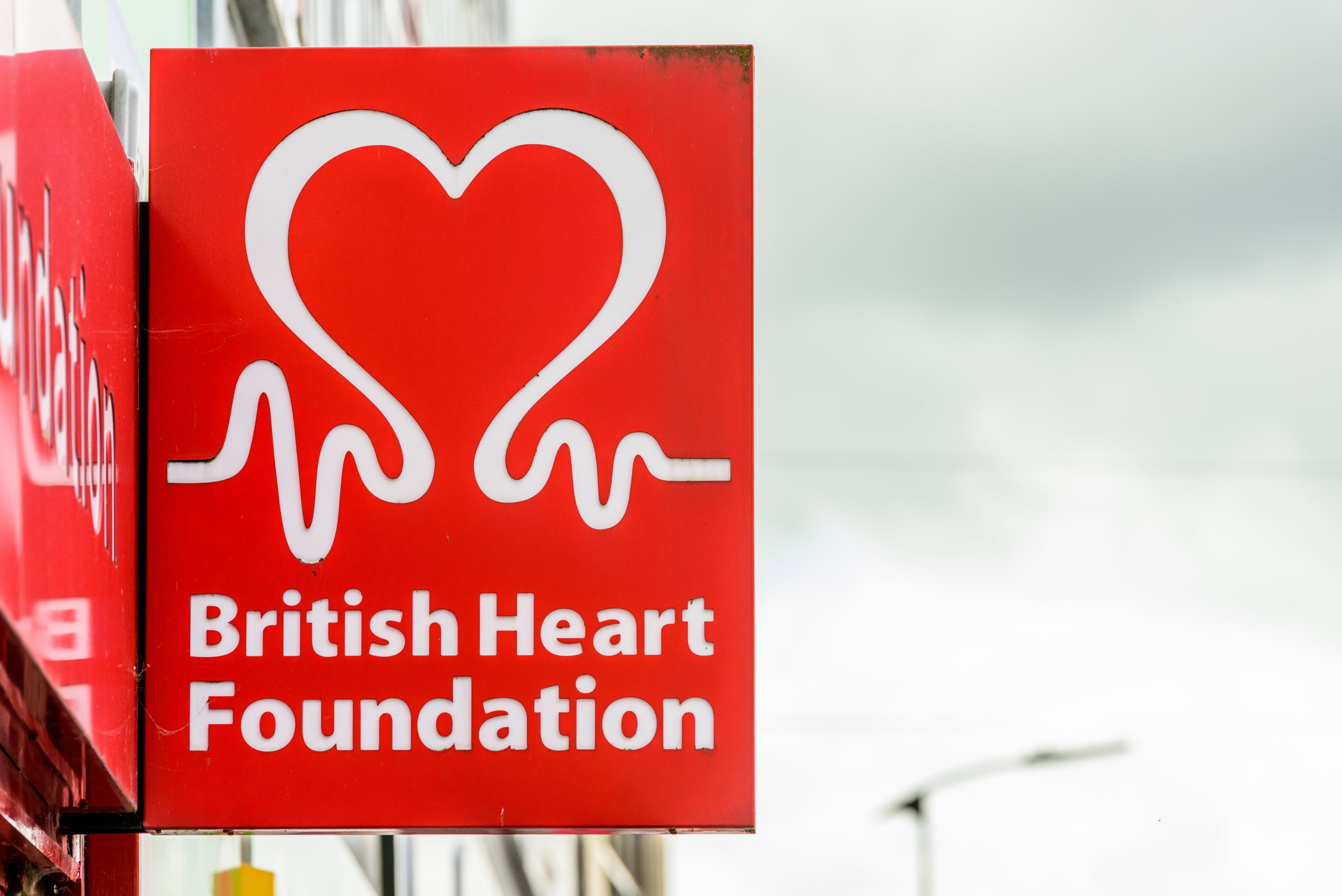 Dr Charmaine Griffiths, Chief Executive of the British Heart Foundation, speaks to Hospital Times Editor David Duffy about the financial uncertainty the pandemic has brought the charity research sector and what needs to happen to secure its future.
---
As part of our vibrant and dynamic research and life sciences sector, the UK boasts some of the most cherished medical research charities. The British Heart Foundation (BHF) is one such institution. Over the course of 60 years it has become the leading independent funder of cardiovascular research in the UK and a globally recognised organisation, saving countless lives through ground-breaking research. But the future of the BHF, like much of the UK charity research sector, has been thrown into question – due to the financial fallout of Covid-19.
I spoke to its Chief Executive, Dr Charmaine Griffiths, who is also Non-Exec Member of the Human Tissue Authority and a Trustee for the Cranfield Trust. Charmaine is an authoritative sector voice and experienced leader, but even her breadth of experience could not have prepared her for the role she would assume in February of this year. "I am so proud have returned to the nation's heart charity as it's Chief Executive. As the leading independent funder of research the BHF has been at the forefront of advances in prevention, diagnosis and treatment, but I am deeply concerned about both the health and financial impacts that the pandemic has had on us, and the wider charity research sector."
The BHF is funded through a combination of fundraising activities including corporate partnerships, philanthropy, legacies and income from it's network of over 750 shops across the UK. The lockdown and economic recession that has followed in the wake of Covid-19 has disrupted many of these funding streams, leaving the BHF, like many other charities, in a precarious position.
Fortunately, most of the BHF's charity shops have now started to re-open as lockdown eases, but it will take years to recover from the financial damage that has already been done.
"We anticipate that in 2020/21 we will see a seismic 50 per cent reduction in our overall net profit threatening our ability to fund our life-saving work," says Charmaine. "This is the single biggest challenge in the charity's 60-year history." The knock-on effects are already having a detrimental impact on the charity's ability to conduct lifesaving research, with budgets for new research projects dropping from £100 to £50 million a year.
The charity is currently supporting 30 high-value clinical trials, many of which are testing new treatments for people with heart and circulatory diseases. Funding fewer of these trials could mean that rapid improvements in patient care are not realised.
The BHF's research base is a vast portfolio including 800 projects and 1,700 research staff – a significant portion of which (some 400) are PHD students who rely on grant funding from the charity. Many of these researchers are at the start of their career, and the charity's ability to fund their innovation is now under serious threat, with the budget allocated to develop new projects halving this year already.
There are immediate concerns as to how it can renew its four-year PhD programme. In the current cycle of this programme (2017-2021), the BHF funds four students a year over four years in 11 institutions across the UK, at a cost of £25 million. The competition for the new cycle (2021-2025) has received applications from 19 universities, which are being assessed by peer review. The BHF's ability to fund the new cycle is now under significant threat, potentially threatening the UK's ability to nurture the next generation of cardiovascular researchers.
"We are at risk of losing years of progress made in the advancement and development of patient treatment, diagnosis and care," says Charmaine, "but we are also at risk of losing a generation of researchers essential for our future health and UK research ecosystem. "Ultimately it is the incredibly talented people we invest in that make the discoveries that make a difference."
While her team are fighting hard to save this precious work, Charmaine would be the first to point out that the financial challenges posed by this pandemic are not exclusive to the BHF.
---
A united front pushing for support
The Association of Medical Research Charities estimates that a 41 per cent drop in income for research funding could be seen across the entire charity research sector. Cancer Research UK could be forced to slash £150 million from its annual budget for research funding alone. To stem the tide, 60 leading cardiovascular and cancer research scientists recently wrote an open letter to the Government calling for urgent financial support to save the medical research sector.
The group has called for a 'Life Sciences Charity Partnership Fund' to protect the vital and unique contribution charity-funded biomedical research makes to the UK's R&D ecosystem and the wider economy. The fund is a co-investment scheme, where the Government would match charity's research spend over the next three years.
"This is not reinventing the wheel," says Charmaine, who insists that the scheme presents a simple way to protect what are already trusted and high-quality mechanisms of funding research transparently. As Charmaine says, "we have been doing this for 60 years, we are a trusted route to world-class research investment, but we urgently need support to protect the pipeline of cardiovascular talent and research we rely on for progress for patients."
Fortunately, it seems that these efforts are starting to gain traction. Fifty MPs have recently written to the Government, urging them to commit to the scheme, and the BHF's leading senior scientists are also backing the call. It is imperative that support is found somewhere otherwise research funding sector could be decimated for years to come.
---
The BHF is pressing ahead
Despite the financial uncertainty, this famous charity is still doing what it does best, conducting life-saving research. Indeed, in the context of the pandemic its role is now more important than ever. Increasing bodies of evidence directly link Covid-19 to more serious complications for patients living with cardiovascular health issues. Many epidemiologists are increasingly suggesting that endothelial dysfunction is a common clinical manifestation in seriously ill Covid-19 patients, with increased blood clotting posing a serious risk.
Despite funding challenges, the BHF has encouraged its researchers to support the fight against Covid-19. With so much yet to understand about this still very novel virus and its connection with cardiovascular health, the BHF, as Charmaine explains, "did an amazing job to rapidly mobilise and adapt our research base to try to better understand the nature of the connection." With this in mind, the charity has set up a number of flagship programmes in partnership with the NIHR, including some focussed on using big data and AI to help better understand this connection. The charity is also looking for new ways to join up support for those with long-term heart conditions, who may require cardiac services to follow up while hospitals still grapple with coronavirus.
Peer support, another crucial role of the BHF, is still ongoing at the charity. The BHF's online Coronavirus Hub has offered invaluable support to over a two million people currently using it, providing clear, independent and consistent advice as possible during turbulent times.
---
Unmet needs
Charmaine is deeply concerned by the unmet clinical lead across the UK, a by-product of the immediate crisis of Covid-19. The BHF worked with the British Cardiovascular Society to urge people experiencing heart attack symptoms to call 999 during the crisis as soon as it became apparent people were not. The NHS Confederation estimated that elective-care waiting list numbers could reach 10 million by the end of the year and, as with oncology, cardiovascular treatment has been massively disrupted. Waiting lists show that more than 195,000 people were waiting for investigations or treatment in cardiology or cardiothoracic surgery by the end of April 2020.
A YouGov survey conducted in April shows that around half of people with heart and circulatory diseases have found it harder to get medical treatment since the pandemic. The same survey found that almost a third found it more challenging to obtain the medicines that they needed.
---
We must secure this sector's future
The UK has long been regarded as a centre for excellence in research and life sciences; recent developments in Oxford around its promising Covid-19 vaccine is but one demonstration of that. But failure to support charity organisations such as the BHF threatens to undermine the Government's ambition for making the UK a global life sciences hub, a key pillar of its post-Brexit vision for Britain.
The vibrancy of our R&D community is heavily reliant on famous institutions such as the BHF, and Charmaine wants much greater recognition from the Government of the role charities play in building up this ecosystem. "This issue is bigger than any one single organisation," she says, "but it threatens the very core of the BHF: funding lifesaving research and developing revolutionary treatments for people." Simply put, failure to save this sector when we need them most will cost more lives.