What role will volunteers play in future health and care decisions?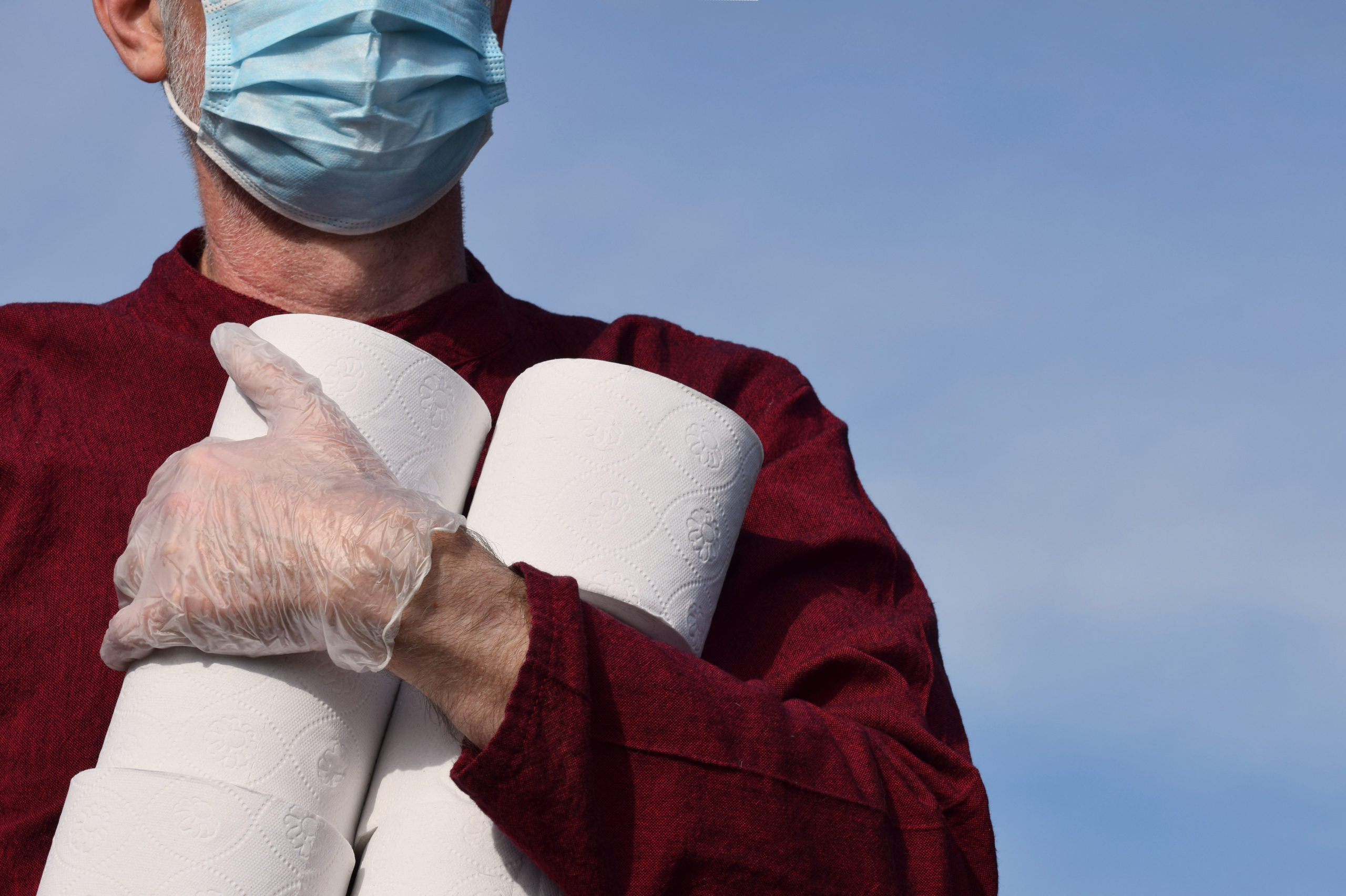 How voluntary services can stand alongside the NHS workforce, and how they can best be targeted.
---
Stephen Dorrell was a member of the Conservative Party for 49 years, and the former Health Secretary's reason for why he didn't make it to 50 was that he aligned with the Liberal Democrats at the previous election due to disagreements over Brexit. So perhaps it was not so strange that he found himself chairing a session at this year's virtual Labour Party conference, which has been named "Connected".
The content was rich, and its recommendations should be heeded across the political spectrum. One of the key lessons of the Covid experience has been on the relationship between volunteers and the delivery of health and care services. The rapid success of the NHS Volunteer Responders has highlighted a proven capacity to mobilise volunteers and community support to help people in time of need.
---
Moving the dial of national discussion
The key point of this session is what the future role of volunteers could mean to the permanent delivery of health and care services. This has, in part, been answered by the latest NHS workforce strategy in the form of the People Plan, which for the first time included the role of volunteering within the NHS in the national legislative agenda. While volunteers have been used by the health service since before its inception, they have not – until now – been a codified resource in high-level NHS strategy.
"Increasingly, there is a conversation at a national policy level that volunteers have a significant role to play in health and care strategy," said Jeremy Hughes, a senior leader in health and social care with stints as Chief Executive of the Alzheimer's Society, Breakthrough Breast Cancer and the Red Cross. Jeremy was providing his own insight, not just by drawing on his experience of heading various organisations who are reliant upon the mobilisation of volunteers, but also from his ongoing discussions with local authority leaders. "From our experience of dealing with Covid-19, there is a much greater recognition that volunteering and the voluntary sector should be ongoing partners with the wider health and care sectors," he said.
---
Redefining the volunteer?
As Jeremy highlighted, the role of the volunteer has changed rapidly this year: "we are now seeing significant engagement between volunteering and the NHS and social care, providing a much wider level of support than previously seen."
The Covid experience has changed the way we see and use volunteers, at both an individual and organisational level. The NHS Volunteer Responders initiative has seen an outpouring of support, the like of which has not been seen since the Second World War, with over one million people committing to some form of support to help services and isolated individuals across the country. Crucially, this civic-minded pool is no longer made up mostly of the older, retired individuals who have historically made up the bulk of the volunteer force – but spans a wide range of ages.
We have learnt much at an organisational level, too. Jeremy sought to dispel notions that have long been harbored locally that national volunteering schemes deplete resources from already existing community initiatives. However, it is clear that schemes such as the Community First Responders have served to supplement rather than replace local services and have enhanced offerings across the board.
Volunteering has also had a direct impact upon how we deliver health and care services. Experts have increasingly placed importance upon the value of social prescribing as a way of supplementing health and care, and volunteers have become an incredibly useful tool in enhancing this offering, as Jeremy noted: "volunteers increase our ability to customise the care for an individual; the NHS Volunteer Responders are a clear demonstration of this."
---
The key to health and care integration?
Volunteers do not care about which part of the system they are assisting, they care about the individuals they are helping. As such, there is ample appetite to harness the enthusiasm and vigour of volunteers to facilitate further integration of health and care services. Natasa Pantelic, Lead Member for Health and Wellbeing for Slough Council, insisted that this is proving to be the case in her area, which is encompassed by the Frimley integrated care system. For Natasa, the pandemic has underscored the value of "co-designing at a local level, ensuring that community buy-in, and using the local leaders in a place to secure behavioural changes that really stick." Volunteers, she insisted, have been crucial in facilitating this transformation.
The Frimley integrated care system has proven to be hugely beneficial to Slough's diverse population – and volunteers add particular value to its wellbeing strand. 'Crisis Cafés' have become an increasingly popular social enterprise for addressing mental health issues without sending people to A&E, and in Slough they have harnessed volunteers to increase the capacity of these services.
"Volunteers are part of the answer to support the future of care; they have a key role to play in any radical re-think of how to shake up the future of health and care. How do we further enable volunteers to enable health and care services?" concluded Natasa.
---
What can hold us back?
"The experience of volunteering in Covid has exacerbated the strengths and challenges that we already saw before Covid, and of the charity sector itself," said Alex Fox, Chief Executive, NHS Assembly Member and Vice Chair of Think Local, Act Personal. Alex was keen to highlight that whilst the use of volunteers during the pandemic has underscored a strong desire in people to help each other, we have also seen how challenging it can be to fit people's desire into wider organisational structures. This can lead to the exacerbation of health inequalities if volunteer resource is not allocated to where it is most needed, to support the people who need it most.
"What our work points to is a different kind of combination between a formal and informal partnership," he said, "recognising the strengths and limitations of both. In creating this balanced approach to volunteering we must foster a one-workforce mentality."
Catherine Johnstone CBE, Chief Executive of the Royal Voluntary Service, is no stranger to these challenges – she has been tasked with running the NHS Volunteer Responders program and has overseen the mobilisation of its army of volunteers. "We can all agree that volunteering can have a hugely positive impact upon the delivery of health and care, and the last six months have underscored this," she said.
The situation we currently find ourselves in, said Catherine, is that power structures could prove to be the primary limiting factor. The NHS Volunteer Responders initiative was never designed to be a top-down program that would steal resource from local services – but rather to meet the needs of the local community. Achieving this, then, requires a rich system of integrated care if NHS volunteers are to act as a safety net for other parts of the health service. We must ensure that we build the capacity and understanding of mutually inclusive systems across the sector.