Women in the workplace: Equality through the pandemic and beyond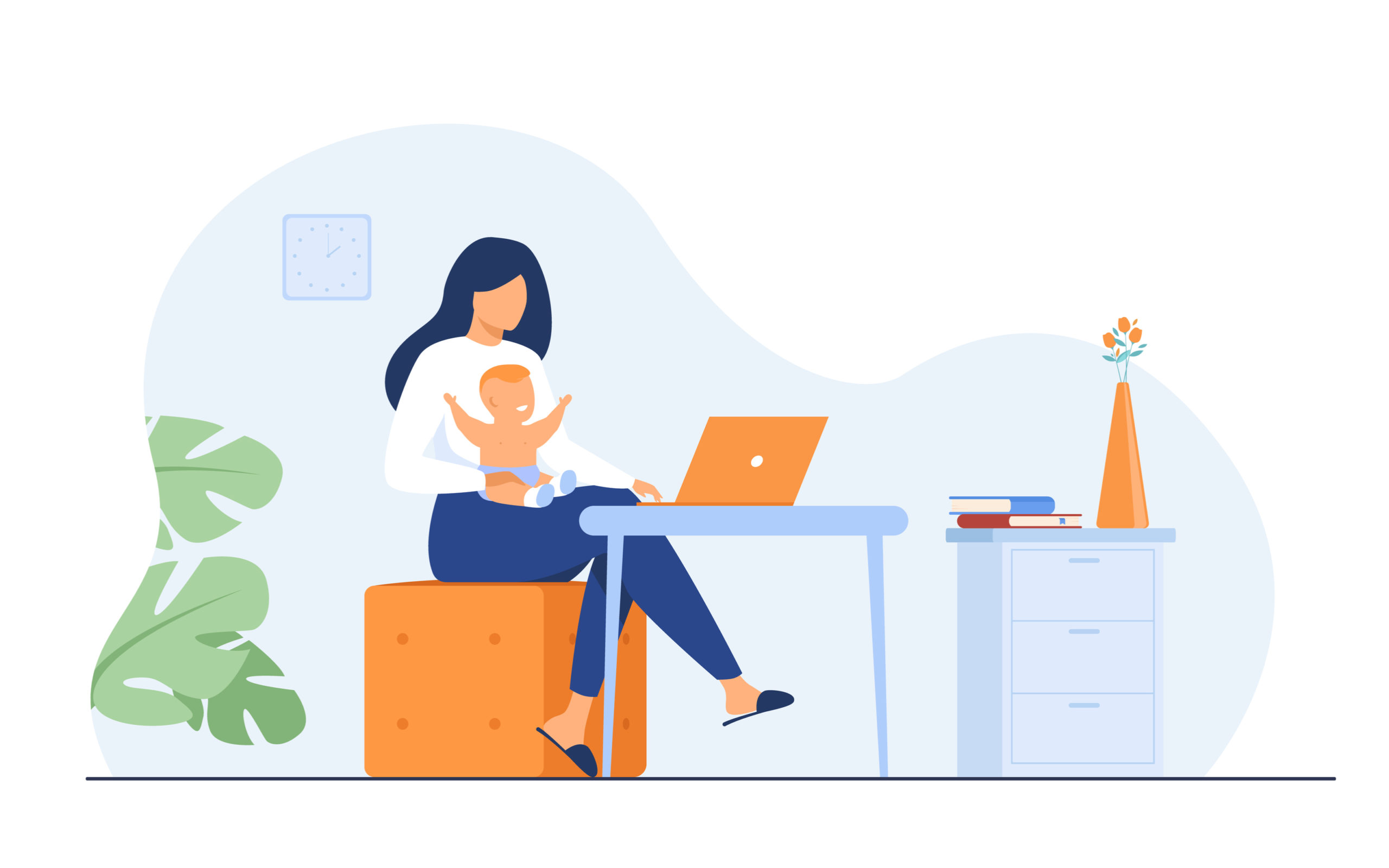 Laura Steele, President and General Manager of Lilly UK, Ireland and Northern Europe, discusses what companies can do to truly support women in the workplace throughout their lives, and how Lilly is playing its part in pandemic recovery.
---
The pandemic has impacted all aspects of our lives, including our careers and the working world. Workplaces have turned upside down and home and work-life have become blurred, creating an 'always on' culture. This has taken a huge emotional toll, and particularly on women, who have had to balance work with the often-disproportionate responsibility of caring for children or other family members.
Research shows that the pandemic has exacerbated gender inequalities in the workplace. A recent survey by the Fawcett Society revealed that women were one-and-a-half times more likely than men to lose work or be burdened with childcare during nursery and school closures. Working mothers often did a "double shift" – a full day of work, followed by time spent caring for their families and doing household labour.
When the support systems in place to make a good work life balance possible, including childcare and schools, were upended, women's ability to contribute to the workforce was put at risk. A third of working mothers reported having lost work or working hours due to a lack of childcare during the pandemic, with this rising even higher and affecting 44 per cent of Black, Asian and ethnic minority mothers.
---
Taking action
Women face different challenges during every chapter of their lives, from juggling a young family and building a career, to caring for aging parents or living with the effects of menopause. The increased uptake and availability of flexible working has been a welcome change to help women balance these demands and is an important step in the right direction. However, there must be equal uptake by men as well as women to ensure there is no unintended impact on gender equality.
Rather than bringing women back to the workplace, the Chartered Institute of Personnel and Development believes wider adoption of flexible working by men could alleviate gender inequality. The risk is that if disproportionately more women work from home, with less contact time with senior leadership, we could see women's career progression stalling in the long run and an increased gap between men and women.
As an employer, Lilly recognises the importance of offering flexible working where possible, and this culture helped us quickly adapt to home-working during the pandemic. Today, this approach helped us build the foundations for our new "hybrid" working model, which blends home and office-based work depending on what makes the most sense and is most productive, not on a misplaced sense of presenteeism. This has vastly increased our team's ability to choose how and when they work.
In the US, the company also launched a dedicated 'return to work' programme for mothers returning from maternity leave. This can be a challenging time for many – a survey of working parents carried out by MMB in 2018 found that 37 per cent of working mothers were prepared to leave their organisation due to a lack of support after their return to work. Lilly's programme encourages women to have open conversations about their concerns before returning to work so teams can address these head on.
---
Providing a support network
Having the right support systems in place can foster an open environment to address gender equality issues and that's where employee-led initiatives, with leadership support , can make a real difference. For example, Lilly's Gender Inclusion Network (GIN) has been designed to raise awareness of bias and stereotypes that impact all genders. The Women's Initiative for Leading at Lilly (WILL) is a community of women and men that work toward accelerating our progress in gender equity and inclusion and encouraging unapologetic ambition from women.
To address inclusion barriers, employers must work to understand their own blind spots and biases. Here in the UK, research by The Pipeline has shown there are more CEOs named "Peter" than all female CEOs together. In 2015, Lilly launched our award-winning Women's Journey research to understand what was stopping women from all levels within the workforce reaching top leadership positions. Alongside the data we gathered, it was the stories women told that really connected senior leadership to individual people. These informed inclusive recommendations, which has driven change and paved the way a more open and engaging culture. Since then, we've also completed employee journey research with our African American, Asian, Latino and LGBTQ+ populations.
These types of networks and wider research provide honest forums for employees to speak up about issues they may face and share experiences. Organisations can benefit from working with groups like these to understand the experiences that women in their workforce may have at different times during their careers and identify ways to offer meaningful support.
---
Measuring progress
Building an inclusive and diverse workplace at Lilly continues to be a top priority, and we are already starting to see results from the commitments we have made. 46 per cent of our management team around the world are women, and our 15-member board now includes six women and seven members of underrepresented groups, including minority group members and LGBTQ+ individuals. According to Catalyst, a global non-profit focused on diversity, the average representation of female board members among Fortune 500 firms is 22.5 per cent. While Lilly nearly doubles on that average, there is still more to do.
---
Looking to the future
Today, women make up 70 per cent of the global health workforce, and employers have a duty of care to ensure these women are supported throughout their whole career. Progress is being made, but there is always more to be done to ensure women of any age, race or social standing feel fully supported to lead healthy, fulfilling lives.
I am so proud that we have been able to sponsor Public Policy Projects in its Redressing the Balance: A Women's Health Agenda programme, focused on shining a light on women's health inequalities. Three key areas have been identified as international priority: reproductive health, aging, and women's cancer. This initiative aims to get more people talking about these issues, facilitate debate and generating meaningful outcomes for gender inequality. Let's keep the conversation going.