15 NHS trusts terminate relationship with firm over waste scandal
Major waste management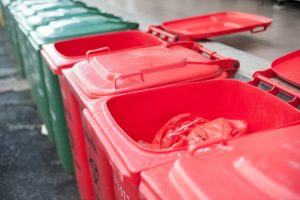 firm, Health Environmental Services (HES), has been stripped of at 15 NHS contracts today after it allowed hundreds of tonnes of clinical waste to build up at multiple facilities.
Health Minister Stephen Barclay, addressing parliament today, announced that new arrangements had been made to replace the service after NHS Improvement found that HES "had failed to demonstrate that they were operating within their contractual limits" despite stressing that "NHS services continue to operate as normal… there is absolutely no risk to the health of patients or the wider public."
Despite the fact that some of the waste did indeed contain human body parts, Mr Barclay said that "the primary concern was that too much waste was being held in a number of waste storage and treatment sites by a contractor… At no point has there been an impact on public health or any delay to the ability of the NHS to carry out operations."
However, The Environmental Agency has launched a criminal investigation after it announced that HES breached the terms of its environmental permits in four different clinical waste facilities. In a statement today the Agency revealed that "We are taking enforcement action against the operator (HES), which includes clearance of the excess waste, and have launched a criminal investigation". The permits were breached by HES by storing larger quantities of waste than their permits allowed and doing so inappropriately.
Despite losing out in England and Wales, HES still maintains its contracts in Scotland, as the Scottish Government confirmed today that they were unaffected by recent events.