£150 million development announced for mental health facilities at Springfield University Hospital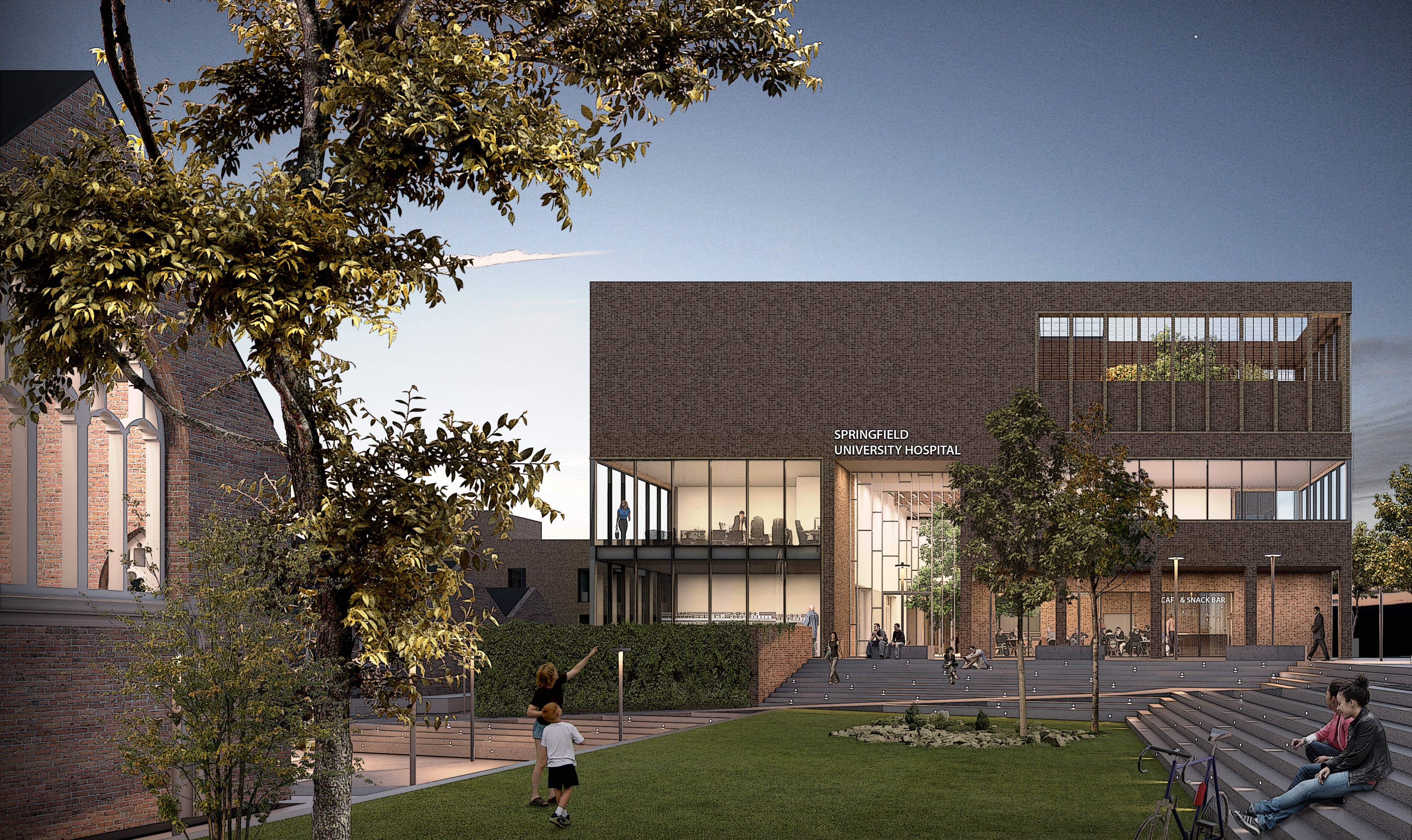 A multi-million-pound development for mental health facilities at Springfield University Hospital was announced earlier this month. South West London and St George's Mental Health NHS Trust (SWLSTG) have secured government approval to start work on two new state-of-the-art facilities for south west Londoners.
The new facilities are set to open in 2022 on its largest site in Tooting, south London. This includes eight new inpatient wards which will be further boosted by the modernisation of the Trust's community services. SWLSTG has already started construction work on this programme, which will include new housing and a 32-acre public park (the first of its kind since the 2012 London Olympics).
The Trust has now formally signed contracts for the delivery of the Springfield University Hospital development with Springfield and Tolworth Estate Partnership (STEP) – a 50/50 partnership between Sir Robert McAlpine Capital Ventures Ltd and Kajima Partnerships. STEP will act as master developer for the site with Sir Robert McAlpine Ltd as main contractor for the new mental health units and the park, surrounding public realm and infrastructure.
The plans will bring forward a range of benefits to the people who use the Trust's services, their carers and the local community, including:
World class mental health facilities: delivering the best care for patients
839 brand new homes: providing housing for local families in Tooting
A 32-acre public park: providing excellent outdoor space including a gym and play areas for our local community
Community shops and a café: for local residents to meet and relax
Extensive community healthcare: treating people closer to their families and their home
District heating system and centralised energy centre: providing efficient heating and reducing carbon emissions
Land to be made available for a new school: investing in our children's future
More than £5 million for new transport facilities: boosting transport links for local residents
The Trust received government approval for its Full Business Case following extensive engagement with the Department of Health and Social Care, NHS Improvement, NHS England and the Treasury.
Ann Beasley CBE, Chair of South West London and St. George's Mental Health NHS Trust said: "This is the biggest landmark yet in our Estate Modernisation Programme and we are extremely proud of getting permission to go ahead and being able to start work on these brand-new, first class inpatient facilities.
"This new environment will make a huge difference to our patients and the way we provide the best quality care towards their recovery."
Vanessa Ford, Acting Chief Executive of South West London and St George's Mental Health NHS Trust also commented on the announcement, she said: "We have been developing the plans for our brand-new mental health inpatient wards for many years and we are delighted to have received government approval, meaning we can begin construction on these state-of-the-art inpatient buildings.
"We are delighted to be involved in the Estate Modernisation Programme at Springfield," said Harriet Gladwell-Phillips, General Manager at STEP. "It's a pioneering project for the NHS providing not only much needed high quality mental health facilities, but also housing and new green spaces for south west London.
"The whole area will benefit from the redevelopment of the site, which will bring together new and existing people who live and work at Springfield to create a community with mental health and wellbeing at its heart."