A devastating injustice: Covid-19 and the BAME community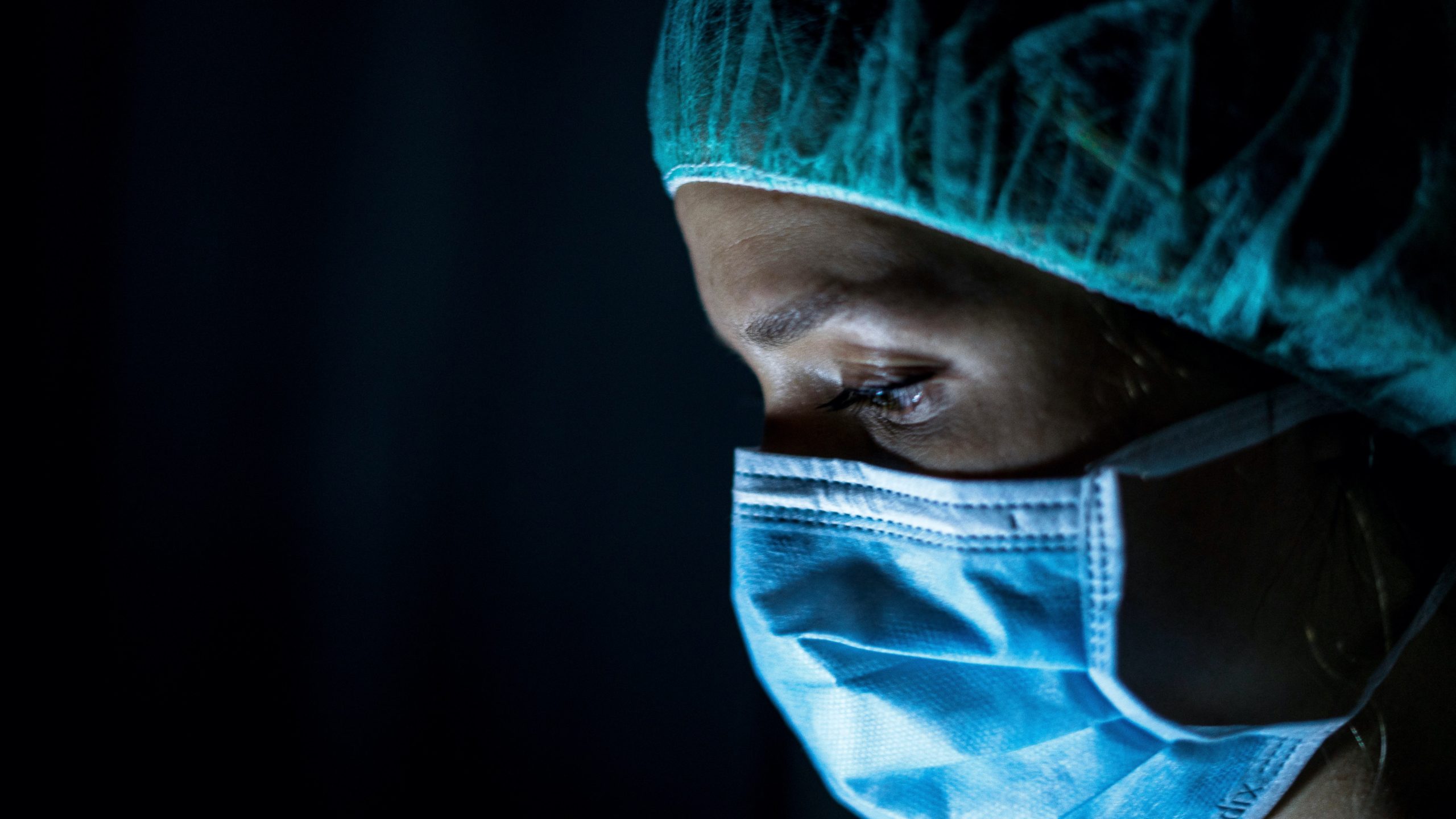 Editor-in-Chief Dan Male assesses how the pandemic has highlighted healthcare inequalities and disproportionate risks for BAME health workers.
---
The Covid-19 pandemic has highlighted two truths: the uneven impact of healthcare inequalities in Britain on black and minority ethnic (BAME) communities and the disproportionate risks and vulnerabilities experienced by BAME healthcare staff.  
In June, when the UK was in the midst of dealing with the Covid outbreak, Public Health England (PHE) released a report into the impacts of coronavirus on different ethnicities. The report revealed that 34 per cent of patients being admitted to UK intensive care units were of BAME background, disproportionately high considering that minority ethnic groups represent just 17 per cent of the UK population. Looking at this impact on the healthcare workforce, the report also highlighted a disproportionate impact on BAME individuals. At the time of the report's release, 63 per cent of the NHS staff who had died from Covid-19 were from BAME backgrounds.
The report revealed that people of Bangladeshi ethnicity were twice as likely to die from Covid-19 as those who were white British, even when controlling for age, sex, deprivation and geography. Furthermore, other Asian, Chinese, Pakistani, Caribbean and black ethnicities were found to be 15 to 50 per cent more likely to die than their white peers.
One explanation for this is that the data didn't take into account wider social and economic factors such as underlying health conditions. Obesity and diabetes, for example, are more common among certain ethnic groups. Occupation, meanwhile, is another factor as people from BAME backgrounds are more likely to have careers with increased exposure to people with Covid-19. This increases the risk of contracting the disease.   
---
Protecting and supporting BAME healthcare professionals 
In April 2020, NHS England recommended that BAME healthcare professionals get risk assessed for Covid because of a disproportionate number of people from this group dying as a result of the virus. However, figures from Health Service Journal suggest that by 17 July, only 73 per cent of BAME staff had had a risk assessment and in some NHS Trusts, this figure was just 20 per cent. The NHS has said that as "legally responsible employers", it is the responsibility of trusts to carry out the assessments and publish their progress.
Alongside the risk assessments, NHS England also stressed the importance of organisations increasing engagement with staff to ensure that the "lived experience" of BAME individuals within the NHS was understood. "The NHS is built on diversity and must embrace diversity of thought to ensure everyone counts," says NHS England, which says it is committed to BAME representation in decision making. It is also creating a "bespoke health and wellbeing offer for BAME colleagues" to supplement existing services to support frontline workers.   
In a blog for NHS England, NHS Chief People Officer Prerana Issar and Medical Director of Primary Care Dr Nikki Kanani acknowledged that systemic issues may exist. "We know that too many times in the past, speaking out has not led to action or, worse, has led to reprisal." In the wake of the PHE data and the surge in support for the Black Lives Matter movement following the death of George Floyd, the two senior executives recognised their duty to "provide leadership, reassurance, and protection to our staff". NHS England Chief Executive Sir Simon Stevens echoed this in a statement to staff in June, calling for more systematic action "to tackle the underlying causes of health inequality."
---
Health inequalities in the community 
On 6 February 2020, Michaelene Holder-March set out to address the health disparities impacting BAME communities by establishing the BAME Health Collaborative (BHC) charity. By May, trustees were appointed, a governance structure was established, and the search for champions to volunteer for the cause began.
The Collaborative seeks to address the health issues impacting the BAME communities on a number of fronts. It looks to address key health conditions which impact the BAME community, including cardiovascular disease, hypertension, diabetes, prostate cancer, mental health, sickle cell, leukaemia, obesity, addiction, HIV, kidney disease, and others. However, BHC also believes there are systemic issues within services which cause suboptimal care and require systemic solutions. Solutions identified by BHC include adding BAME health indicators alongside community data to analyse trends, enhancement of health promotion programs, investment in community health services, and active participation of BAME groups in policy and decision-making.
At its core, the organisation aims to influence the policy and practice impacting the health and wellbeing of BAME communities. This ranges from identifying key risk factors to improving the care experiences of BAME patients. The Collaborative has been accepted by NICE as a clinical partner and is contributing towards clinical guidance relating to BAME communities.
In practice, the work of BHC involves bringing together stakeholders from BAME communities with those working in healthcare, conducting research and BAME health education and promotion. One such community group involved in these discussions has over 7,000 members who are partnering with BHC to improve outcomes for the Bangladeshi community, who have been particularly hard-hit during the Covid pandemic.
Michaelene believes that education and communication need to be addressed as they are currently "very generic" and should be tailored better to the communities being targeted. "We have to start delivering services which meet the target populations," emphasises Michaelene, "and our communication is key to this."
We have to start delivering services which meet the target populations and our communication is key to this

 Michaelene Holder-March, Founder, BAME Health Collaborative 
Secondly, she says, "we need to work closely in regard to developing clinical guidance that will meet the physiological framework for the BAME community." And thirdly, to establish better "cultural appreciation by those who are delivering services," adds Michaelene. "It is not the message, it is the messenger," she reiterates. Healthcare professionals who are communicating with patients have a responsibility to be aware of the language they are using in their approach, and sensitive to the fact that patients may be elderly, vulnerable and used to an entirely different culture and language regarding healthcare.
---
 Kickstarting system change 
The first step for positive healthcare system change, according to Michaelene, is better understanding the communities served by specific NHS providers. By increasing awareness of the individuals being supported by a given NHS Trust, integrated care system or primary care network, she believes the healthcare services can better meet individual and community needs and improve outcomes. Michaelene believes there is a need to improve explanations given to patients as to why they are being required to undergo certain treatments, procedures and pathways. Michaelene has also called for more transparency, a learning culture within healthcare systems and stronger support from BAME healthcare professionals for BAME individuals.
In May 2020, shortly after the peak of the pandemic, NHS England and the NHS Confederation confirmed the creation of the NHS Race and Health Observatory, a new research centre to investigate the impact of race and ethnicity on health outcomes. On 14 August 2020, BHC is launching its Community Engagement Forum where ambassadors and community leaders will be presenting to healthcare leaders across the country.
Meanwhile, NHS England is equally focused on listening to the concerns of staff and BAME networks and has begun an internal process, highlighting such groups and representatives as "powerful vehicles for change". The process of addressing healthcare issues facing BAME communities, patients and healthcare professionals has begun. However, with Covid not going away any time soon, delivering change is a matter for immediate action.