A new model for consulting: Embracing digital delivery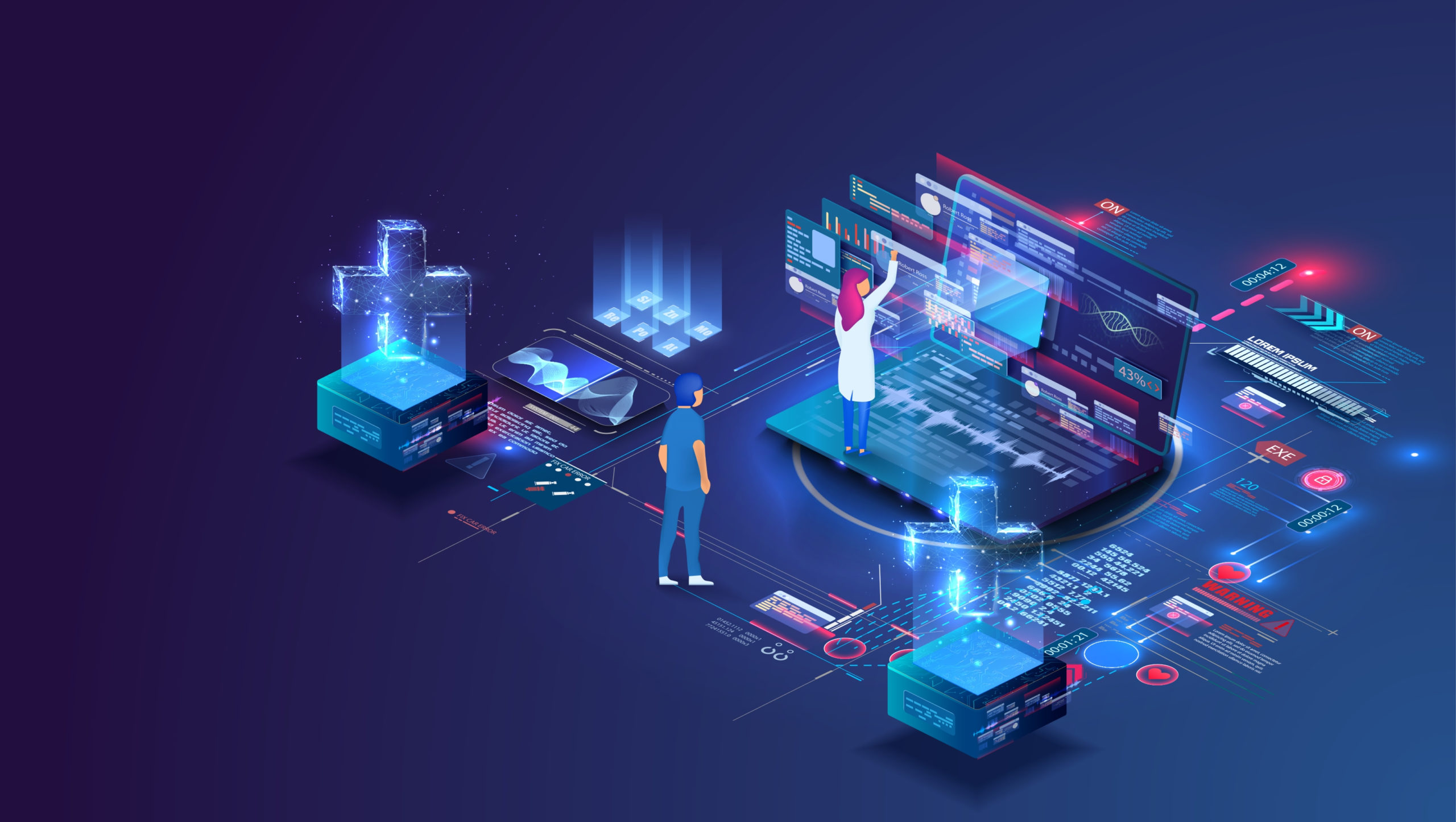 Andrew Cogan, Head of Consulting at Siemens Healthineers Great Britain & Ireland (GB&I), explores how new ways of working were embedded during the height of the pandemic between Evelina London and Siemens Healthineers.
---
The impact of Covid-19 on health systems is well documented, yet the full effect on NHS care and services remains to be seen. The NHS Long Term Plan, published in 2019, highlighted the need to do things differently, with a greater focus on planning and delivering services which meet the needs of communities. Digitalising healthcare was also made a priority, including providing better access to digital tools for staff. The pandemic has turned these ambitions into necessities, accelerating existing trends in remote work and digital adoption while demonstrating the need for different professionals to work together to better coordinate care.
---
Embarking on a transformation journey
In an ordinary world, delivering consulting services to one of the UK's busiest NHS trusts in the heart of London would not be without its challenges. As the UK was placed in a nationwide lockdown, the consulting team at Siemens Healthineers prepared for a different type of challenge. It was clear that traditional ways of working would need to be reconsidered as they began one of their most complex consulting projects with Evelina London.
Offering a range of services to young patients across South London and South East England, Evelina London has been caring for children and young people for over 150 years. As part of Guy's and St Thomas' NHS Foundation Trust, Evelina London has plans to grow to meet rising demand for its services. It sought consultancy support from Siemens Healthineers as part of its plans for a new hospital building attached to the existing hospital due to be completed in 2027. The consulting team was engaged early in the design process to ensure major pathways flowed and forecasted demand could be met before architectural designs were progressed.
---
Reinventing ways of working
Prior to the pandemic, consulting workshops would take place in a traditional format, gathering key stakeholders and employees from various departments in a room of as many as 80 people. These sessions would take place over several days and could continue for up to a week at a time. The focus was to gain engagement from key figures and to break the paradigms of existing health systems to optimise clinical workflows, pathways and patient experiences.
In light of lockdown measures and the social distancing restrictions that followed, initial scoping sessions took place as they never had before. These first steps into digital consulting quickly became a catalyst for deep learning and investment. Over the coming months, the consulting team at Siemens Healthineers developed an entirely new approach, employing a unique configuration of digital tools and resources to transform the delivery of their services.
Tom Ward, Healthcare Consultant at Siemens Healthineers GB&I was leading the project at Evelina London and shared his experience of the shift to digital consulting, he said: "The Evelina London project came about just as lockdown began, meaning we weren't able to schedule face-to-face meetings. Moving these initial scoping and engagement sessions to a digital format had never been done before and this new model challenged our traditional approach."
---
Enabling the digital exchange of views
Before now, digital tools had a limited place in consulting workshops yet today these tools are at the centre of Siemens Healthineers' provision. Sessions that once took place with sheets of paper and sticky notes are now taking place online, with virtual workshops and digital mapping software a staple of the new normal. Attendees benefit from greater accessibility, joining sessions from wherever is convenient including multiple hospital sites or from home offices around the country.
Nick Bultitude, Head of Service Improvement at Evelina London, shared his thoughts: "We worked to bring together staff from all grades, skill mixes and backgrounds to help deliver a variety of perspectives. The agility afforded by digital delivery made the project more flexible and easier to accept for those with incredibly busy schedules."
"There were particular elements of the project that worked well virtually, with some of the more conceptual topics benefiting from being mapped out in front of us. This encouraged people to think outside of their specialisms and focus on the service as a whole. Digitally engaging with patients and families also had its advantages, and the consulting team were able to reach a more varied pool of individuals without them needing to travel to site or take time away from daily responsibilities." 
This access to more varied feedback was true of patient spokespeople, clinicians and operational stakeholders, agreed Dr Claire Lemer, Paediatric Consultant at Evelina London and Evelina Expansion Clinical Transformation Director. "People go into healthcare because they want to make a difference but can sometimes become frustrated when faced with bureaucratic processes. This can hold individuals back from making changes and trying to improve."
Dr Lemer continued, "This kind of work, where you have clinical and non-clinical staff all in one place, recognises the value of their knowledge and empowers people to get involved. Engagement at that early stage from such a varied group helps to inform change and build cross-team relations while preparing staff for when these methodologies are eventually introduced."
---
Shaping the new model for consulting
"Overall, we're very pleased with the outcome of the project," concludes Nick Bultitude. "A hybrid approach to consulting projects should be considered in the future. The use of digital tools helped to reassure us that we can achieve what has been set out in our proposal for expansion and simulation resources helped to inform the design of space, workforce and flows to get maximum efficiency."
Covid-19 has exacerbated existing challenges to the UK's health service and the impact of growing waiting lists and dwindling referrals suggest we are yet to see the true consequences of the last year, but the pandemic has provided a unique opportunity for change. "COVID-19 has expedited the adoption of digital tools," states Tom Ward. "The pandemic has extended our toolbox, and that's true in other areas of the health service too. Rather than replicating previous ways of doing things, we have openly welcomed this mindset of change and incorporated tools that allow greater engagement, process mapping and simulation to add value to our service."
Siemens Healthineers is shaping the future of healthcare, utilising experiences of the global pandemic to reinvent consulting frameworks. Looking ahead, the consultancy team continues to research and embed new methodologies and tools to help the NHS optimise operations, expand capabilities and advance innovation.