A small country with a big punch in medicine – The Czech Republic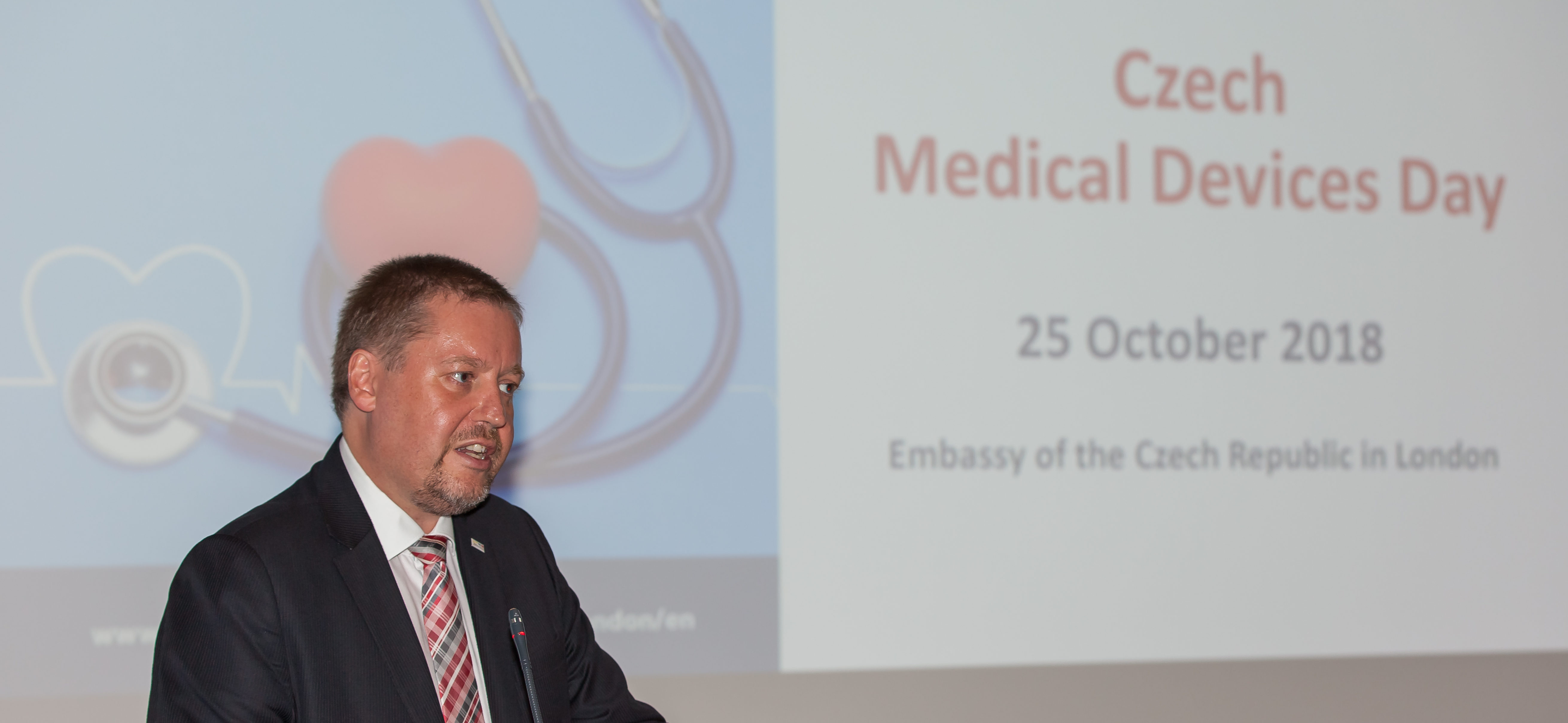 For a country with a population of around ten million, it may be surprising to hear that the Czech Republic is a global leader in specialist, cutting edge healthcare.  But despite its size, the Czechs can boast some major achievements in medical innovation.
The first heart transplant to be performed in Eastern Europe was performed in the Czech Republic. Similarly the Czech Republic has world-renowned cancer care and makes use of high class, home produced, medical devices and facilities across the cardio and gastrointestinal, medical technology and general medical sectors.
"Both the standards of medicine and of the medical devices produced are regarded as some of the best in Europe," said Czech Ambassador to the UK, Mr Libor Secka, at the Medical Devices Day at the Czech Embassy in London in October. "It is well known at home but our reputation is growing abroad every week."
But Czechs experts are not standing still and relying on past achievements, but moving forward and keeping abreast of global scientific progress. Currently, the Czech Republic spends more resources on research and development than many competing countries.
"it's no exaggeration to say that Czech producers are world class and offer top quality"
The keynote speaker at the event was Deputy Minister for Health, Radek Policar, who echoed the Ambassador's comments: "We have long tradition of high quality medical device production that is competitive on the global market. It's no exaggeration to say that Czech producers are world class and offer top quality, cutting edge technology."
Speaking to Hospital Times about the way in which the Czech Republic has been able to innovate in medicine to such a level, Mr Policar said : "It is down to our tradition of solid relationships between clinicians, suppliers and the government.  It has always been this way so we have found it easier to innovate than other countries of a similar size." Epitomising this level of clinical cooperation is Mediatrade, which has more than 20 years of tradition in working with doctors to produce high quality, globally used, pacemakers.
Understandably, there is a high amount of pride in the level of innovation occurring in Czech medicine. Karel Volenec, Chairman the Association of Manufacturers and Suppliers of Medical Devices, noted that it is the Czech Republic, not the United States, that is currently supplying UCL in London with first ever self-expandable, biodegradable prosthesis.   "We can offer devices that are not only commercially competitive but truly globally unique," said Mr Volenec.
Exporting innovation
The Czech Republic medical sector currently exports to a high extent. Ella-CS, a purely Czech-owned company which specialist in stents for the gastrointestinal tract, already distributes to more than 60 countries worldwide. Additionally, MZ Liberec distributes high quality medical gas distribution systems to 45 countries worldwide, including China.
Clinical Programme Lead for NHS England, Dr Nikki Patel, spoke at the embassy of the need for innovative manufacturers such as those offered by the Czech Republic. "The ever-increasing needs of our patients will need ever-increasing technology to address them and we will require suppliers who have innovative products and services to help the NHS deliver the services that we need," said Dr Patel.
She added she hoped that in the future the UK will be able to make use of the innovative medical devices currently being produced in the Czech Republic and that the UK health care market will be able to facilitate this.  "We are trying to develop a market of innovation to help our suppliers survive," she said.
Most of the firms present at the event are already suppliers to a large international market and are now seeking partners in the UK. With such innovative and new medical products, the Czech medical sector is sure to find new markets both here and abroad.