The changing face of health and care regulation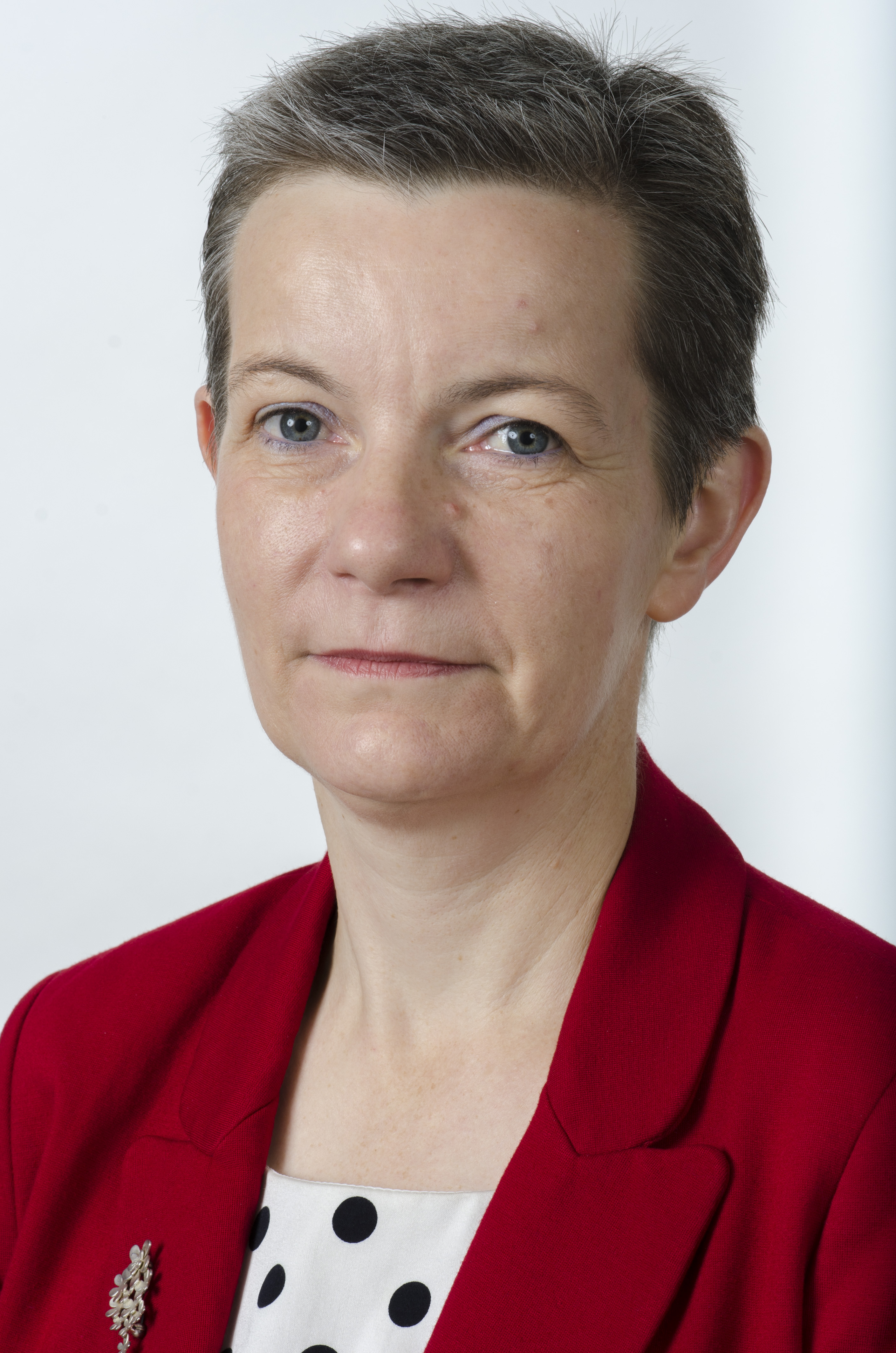 As Andrea Sutcliffe prepares to leave her role at the Care Quality Commission, she can look back at five years of success in revitalising a once-flagging institution.  Named by the Health Service Journal as the 3rd most influential woman in the NHS and the 25th most influential person, she has brought her evident skills to bear on the somewhat previously nebulous world of health and social care regulation.
Andrea fully believes that the CQC exists to ensure people receive health and social care services that are safe, high quality, compassionate and effective. "But people were not clear on what we were doing; we were not delivering an effective regulatory regime in the way that people needed us to," she said. "Now nobody can dispute what we are here for."
The Care Quality Commission (CQC) was established on April 1st 2009 and saw the merger of three UK health watchdogs: the Healthcare Commission, the Commission for Social Care Inspection and the Mental Health Act Commission. In combining the three, the CQC was designed to be the UK's principle health and social care regulator, an authoritative and respected voice to maintain standards across all aspects of health and social care.
CQC starts under pressure
Mounting criticism against the standard and the frequency of evaluation marred the early days of the CQC. Care homes were becoming increasingly neglected from inspection, while misconduct and malpractice was consistently going unnoticed across the acute sector. This culminated in an unprecedented performance and capability review from the department of health. The report found that the CQC had an 'out of touch leadership' with 'no clear strategy', ultimately leading to Chief Executive Cynthia Bower's resignation in 2012.
In 2013 Andrea Sutcliffe became Chief Inspector of Adult Social Care at the CQC, a newly-created position designed to address the increasingly gaping hole in social care service evaluation across the UK. The context surrounding her appointment was never lost on Andrea, and she was under no illusions as to why people doubted the ability of the CQC to regulate care services.
With her team she has had to navigate a fragmented, diverse and complex picture in Adult Social Care, currently responsible for regulating 25,000 locations, run by more than 12,000 providers, with 152 local authorities commissioning those services and 10 different trade associations representing those providers.
The challenges presented by operating in such a fragmented landscape were daunting. In her view, "regulation alone cannot secure the improvement and the sustaining of good quality care that people want." An approach that includes providers, national partners, with government and its various agencies listening to the voices of people using these services is more preferable and conducive to success.
Wider challenges
Wider challenges facing the social care sector are equally as obvious. Issues of staffing and recruiting continue to be a problem with high levels of vacancies and turnover in critical roles in registered managers.  The funding restraints that have exacerbated these problems are no means a recent problem, but clearly it has put a tremendous amount of pressure on commissioners of services as well as providers.
Despite financial restraints on care providers, it has never been Andrea's role to compromise on CQC principles of standards.  "If a provider tells me they cannot improve services because the local contract with commissioners doesn't allow for it, then they should use the evidence the CQC has provided to argue for more funding."
Particularly frustrating for Andrea is the lack of understanding people have of social care. "It drives me to distraction when people say that it is low skilled work.  It doesn't receive the recognition that the NHS and other hospital services have. As a result, one of her greatest challenges has been to make sure that there is a consistent profile for adult social care and ensure that people never lose sight of this.
Supporting the elderly
Andrea has used her position to work with the NHS and other local authorities to provide a framework for the assessment of integrated health systems and place-based models of care. Last year, the then Secretary of State for Health asked the CQC to look at 20 local authorities to see how the system assisted elderly people and helped them move through different aspects of their care.
"We looked at how those systems supported people to maintain their health and being in their normal place of residence," she says.  "We also looked at what happened in a crisis, and the aftermath of the crisis – in effect the whole process."
As Andrea's team didn't have a framework in place for this work, it was undertaken in conjunction with local authorities and the health service, using the framework in place for individual inspections. "We asked the same questions – was it safe? Caring? Effective? And was it responsive to people's needs?"  This exercise has given Andrea's team an excellent basis with which to work in the future, looking at local authorities and systems where they are integrated. This work was ultimately published in July of this year in a report entitled Beyond the Barriers.
The obstacle facing Andrea and her team in evaluating integrated care is one of commissioning. The CQC currently needs to have explicit permission from the Secretary of State in order to conduct work of this nature. "Ultimately we are looking to obtain extra authority to enable us to review these integrated systems as there are going to be an increasing amount of them. People who move between these systems do not live in health and social care silos – they want person centered, coordinated care."
Ahead of the upcoming Social Green Paper Andrea wants to see additional money guaranteed for care services, but believes that if the focus is purely on funding then an opportunity will be missed. "it's not just long term sustainable funding – we can do this better by focusing on person-centred, coordinated care.  That is my number one ambition for the Green Paper.
She also wants to see a Green Paper that recognises adult social care in and of itself, not just to bail out the health service, but one that has its own purpose in terms of supporting people in the most vulnerable circumstances of their life and to help them maintain independence. "This must be applied holistically across all age groups," she insists.
The Nursing and Midwifery Council
As of January 2019, Andrea will become Chief Executive of the Nursing and Midwifery Council (NMC), the largest regulator in Europe, accounting for over 690,000 nurses, midwives and other associates. "There are some real challenges in terms of the scope and breadth of the role," says Andrea.  "The NMC has done much good work over the last few years, but it's quite clear based on feedback from the Professional Services Authority, both in their performance review of the NMC and the lessons learnt around Morecambe Bay (published this year) that there is still a way to go."
"We need to be clear about our standards and expectations of people on those roles, that they have the education and support to deliver – where there are problems, we look to see what we can do to help and, if necessary, remove them from the register."
Andrea will look to apply a personal touch to her new role at the NMC and the level humanity that defined her time at the CQC where she is known for coining 'the mum test' in evaluating care services.  "The mum test was not originally my idea, but what was original was to apply it to a regulatory regime – is this a service you would want your mum to use? If yes, then we need to celebrate that, if not we need to do something about it. And I think absolutely the same applies to the NMC."
In taking up the role as Chief Executive of the NMC, Andrea will have the unique perspective of having had senior positions at two major regulatory bodies. Reflecting on how UK health and care regulation compares with equivalent bodies abroad, Andrea says: "I think the Care Quality Commission is leading the way.  We have a regime which is clear and understandable to the public and providers; we provide excellent information to providers and the public as well and I think that we speak with an authoritative voice about the issues of the day that is listened to and responded to by our other partners and government.   I can't think of another regulatory body which spans health and social care across the world that has achieved such a feat.
"The challenge we all have, and I don't think any of us have cracked this yet, is how to use the intelligence and information we get from services to inform our collective understanding of risk,  so that we can go back out and inspect services in a much more targeted and proportionate way."