An ecosystem for change: Incentivising innovation in life sciences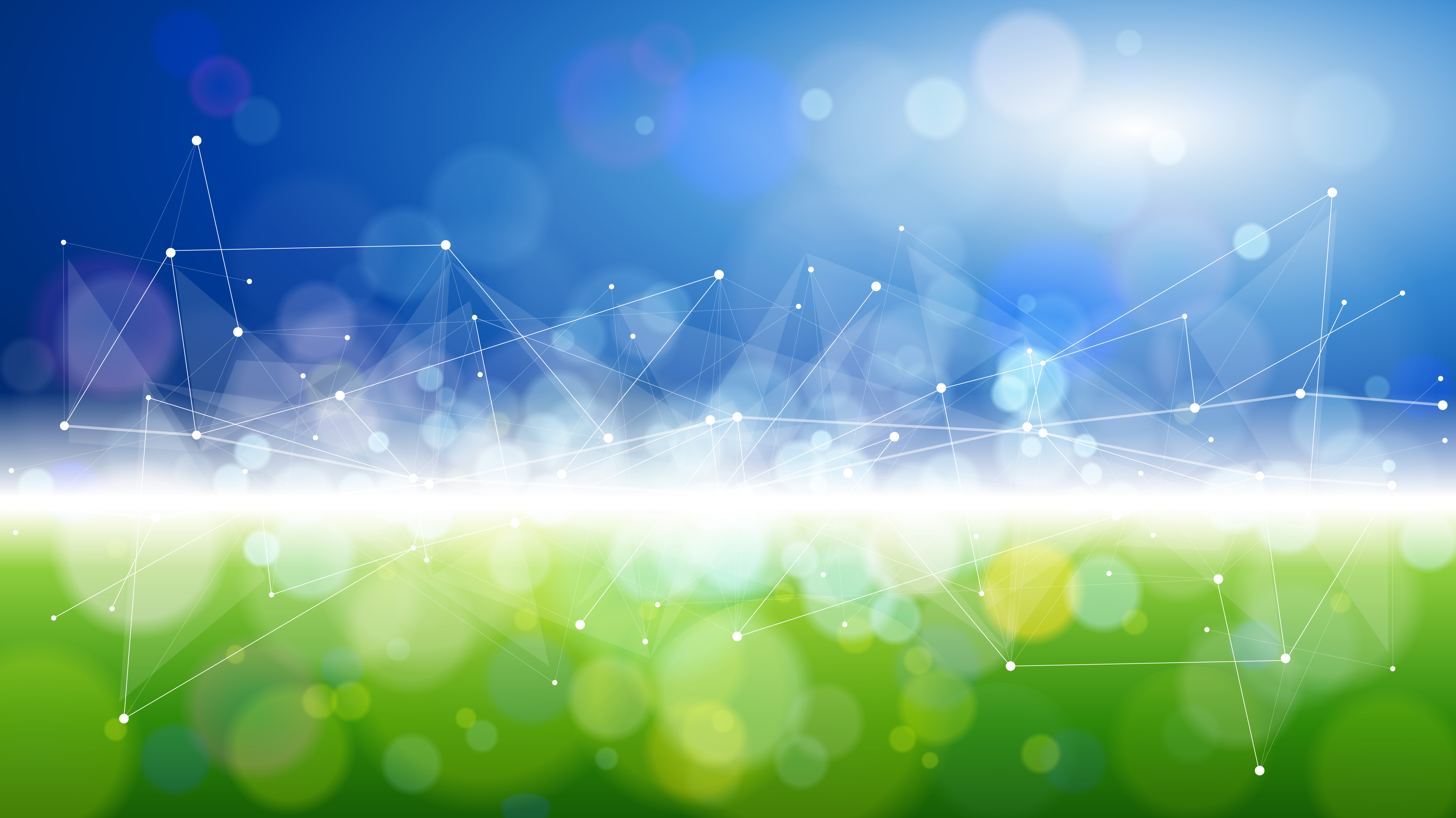 Hospital Times spoke with Colette Goldrick, Director at the Association of the British Pharmaceutical Industry (ABPI), about the importance of creating an ecosystem for life sciences collaboration.
---
Thirty years ago, when Colette set out in the pharmaceutical and life sciences sector, the industry was focused on developing treatments for unmet health needs and mass chronic conditions. However, the priorities of industry, healthcare providers and government have since changed considerably. Patient needs, innovation and market factors have all contributed towards the shifting landscape in pharmaceuticals, which as a sector now focuses far more acutely on specialist areas. Specialist treatments, enabled by research into genomics and developments in precision medicine "are potentially curative and potentially life-changing for very small patient populations", says Collette. However, to unleash the benefits for patients, the NHS and industry must overcome barriers to innovation and ensure that development aligns with patient needs, especially in the early stages.
Colette's focus is fundamentally trained on expanding industry engagement with the NHS and creating an ecosystem where all parties work as closely as possible for the betterment of patient care. The ABPI works closely with the National Institute of Clinical Excellence (NICE) and is a key contributor towards the current methods and process review being undertaken to ensure timely access to new drugs for patients while maintaining comprehensive safeguards. The outcome of the review will steer process within life sciences in the UK for years ahead, helping to maintain the UK's global influence within the sector.
---
Bringing people together
It is in the UK's best interests to facilitate a situation where research institutions, academia and healthcare providers work in partnership to fund and develop new drugs. Industry benefits because of greater investment in research and development (R&D) and healthcare providers benefit from improved patient outcomes, which result from more timely access to innovative medicines.
Progress towards achieving this mutually beneficial feedback cycle has been positive. Academic Health Science Networks (AHSNs) and regional partnerships such as Greater Manchester and Birmingham have encouraged collaboration and hives of activity in concentrated areas. Colette outlines three core goals of such partnerships: to set up an ecosystem, to encourage the NHS to be part of the ecosystem and to demonstrate the population benefit from an innovation centre of excellence. In Greater Manchester, where 100 per cent of trusts are "research active", the impact of collaboration can already be observed on patient outcomes.
While there is a time lag before the benefits of regional innovation are felt across the nation on an equal basis, better outcomes are observed quickly at research active trusts. This is partly due to the overriding culture of research active trusts that have "a mentality about innovating, about getting patients benefit quickly," says Colette. This "translates into the wider operations of the trust," she added. "When trusts signal that they are open to research and collaboration, this encourages investment by industry and, when an area does this, a hub of innovation is likely to follow".
---
Creating the right environment
The global pharmaceutical market share of Britain has shrunk over the last 30 years, partly because of growth in developing economies such as Brazil, Russia, India and China, and the solidification of life sciences elsewhere in the world. However, this is not to say that the global position of the UK has weakened over time. Intellectual capital from established academic institutions, a concentration of high-value sector skills and a competitive economy all contribute towards the UK's value in life sciences. Furthermore, world-leading health technology assessment systems, such as those offered by NICE, and market influence around the world continue to make the UK an attractive place to invest.
"Over the last few years, we have been delighted by the development of the life sciences industrial strategy."

Collete Goldrick, Director of NHS Engagement, and the Association of the British Pharmaceutical Industry (ABPI) Northern Ireland.
"Over the last few years, we have been delighted by the development of the life sciences industrial strategy," says Colette. Further to this, the Government has done two sector deals with industry that have led to "demonstratable, tangible increases in investment into the UK." The advent of the Accelerated Access Collaborative (AAC) has further contributed towards the consistency with which the UK is able to adopt evidence-based innovation for the benefit of patients.
The life sciences sector growth is often regarded as conflicting with increasingly tight NHS budgets, with both sides coming away with a bad deal. However, the voluntary price and access scheme (VPAS) has been introduced to ensure the opposite. VPAS seeks to allow market growth while providing the NHS with a degree of certainty about the magnitude of spending increases on innovative medicines and alternative medicines. Fundamentally, the scheme ensures NHS spend on branded medicines is capped at two per cent cap growth for the next five years.
Despite coming into effect in January 2019, growth levels have yet to reach two per cent. "While some might say that growth not reaching two per cent is a good thing for the NHS because it will help contain costs, it's not necessarily a good thing for patient access to innovative medicines or for industry not to see a return of growth in the UK in order to sustain that investment," says Colette.
---
Mixing the key ingredients
The recipe for creating a research active ecosystem for life sciences seems straightforward enough and the benefits are equally clear to see. However, without strong leadership, a shared vision and an established systematic framework already in place, there remain barriers to overcome for trusts looking to align with partners on life sciences. Leadership that understands the concept of the ecosystem and the associated patient benefits is crucial for generating buy-in from other partners. However, in many cases leadership is focused on other priorities.
Colette recalls a conversation with one such ABPI member who also happened to be a non-executive director of a trust. "The first thing that struck him was that they never talked about medicines. They were always talking about car parks," she said, expressing the extent to which matters such as staffing, funding and even car parks can take precedence over research. Due to the huge pressures that NHS trusts face, investing resources and time into projects with more long-term benefits are not always a priority. Industry is guilty of underestimating the myriad of issues that leaders in the NHS must deal with, observes Colette. While these barriers are not insurmountable, they are a challenge to be addressed.
---
What next?
The NHS Long Term Plan offers a ten-year vision for health, outlining the priority disease areas representing the biggest burdens on patients and allowing industry to focus on areas that align with them. While in support of the overall aims of the Plan, "we would like to have seen a little bit more focus on innovation being embedded as an enabler to delivering on the goals," says Collette.
In November 2019, the ABHI launched its 2020 Manifesto for Medicine, calling on all political parties to ensure their policies support UK life sciences and research. This includes advocating for a new vaccinations strategy to ensure people are protected from preventable infections and adopting a new Netflix-style subscriptions model for antibiotics research.
With the increasing number of people in vaccine denial, a new set of challenges are emerging as immunity starts to decline on a global level. The ABHI is working with stakeholders to combat this and dispel the myths of the "anti-vax" movement to ensure patient safety. Going forward, Colette is excited by developments in precision medicine and new vaccines to be used in entirely new ways. However, to ensure development in all areas of life sciences continues, the policy and funding must first be in place.
"One of the issues that we have faced in the past is the idea that industry is almost asking the system to invest up front," says Colette. "If you are working in a year-on-year budgeting system, it can be very difficult to make that case." This is one of the reasons why the ABHI is in support of a "Netflix-style" system whereby a subscription fee is paid by healthcare providers for access to existing drugs to provide consistent funding for the development of new medicines and to ensure fair payment for the production of existing drugs. This is of particular relevance for antibiotics where patient need is high but, because of diminishing effectiveness over time, there is limited incentive for R&D. However, the new model that is currently being piloted in the UK with three medicines is the first to spread the cost of R&D to ensure development continues to align with patient needs.
While these developments bring a significant degree of excitement, the looming spectre of Brexit threatens to make recruiting talent, maintaining supply chains and ensuring the consistency of regulation more challenging. The industry view is for continued regulatory alignment, where possible, to ensure that patients can continue to receive medicines in a timely manner and for the negative impacts to be mitigated. Whatever direction the political landscape takes, closer collaboration is certainly favoured for life sciences.