Anchor in the community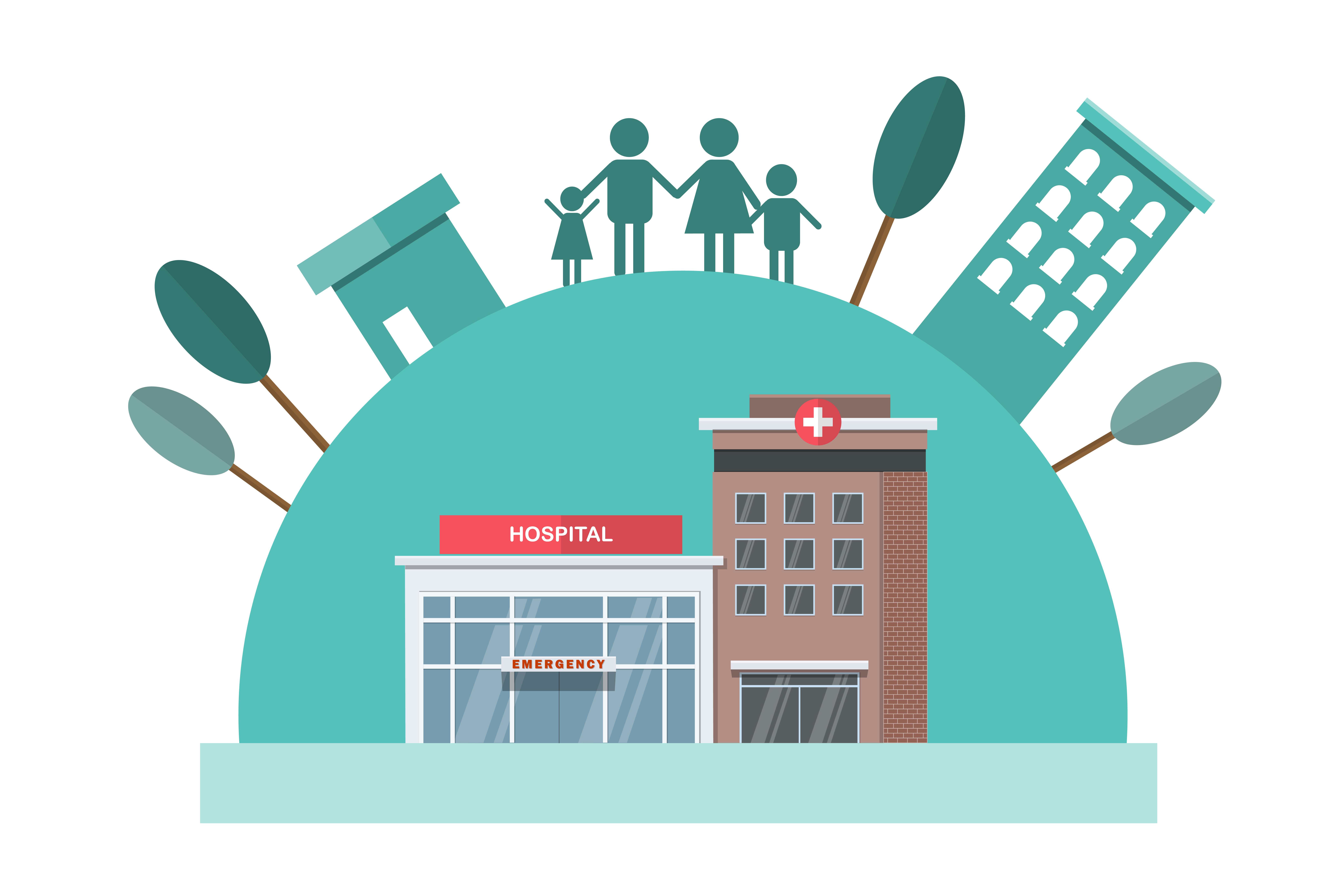 With deep-rooted ties to the local community, hospitals can provide benefit far beyond acute care.
A recent report from the Health Foundation confirmed that hospitals have a unique opportunity to improve the well-being of their populations far beyond their roles as providers of care. "Anchor institutions," a phrase first coined in the US, refers to large, typically non-profit organisations like hospitals, local councils and universities "whose long-term sustainability is tied to the well-being of the populations they serve".
North Middlesex Hospital is one such institution, having served its population on the southern border of the London Borough of Enfield for 109 years. The hospital is using its status as an anchor within the community to address a series of unique health challenges.
---
Challenge in diversity
The population for which North Mid provides care, some 350,000 people in total, represents something of a microcosm in terms of health requirements. The 90 different nationalities present in this total make this area one of the most diverse parts of the UK. In fact, less than a quarter of the population there define themselves as British.
Many residents have come to the UK not speaking English as a first language, often fleeing from desperate situations abroad.
"We have some very deprived populations whose lack of any common demographic makes them really challenging to care for," says Maria Kane OBE, Chief Executive of North Middlesex University Hospital NHS Trust. "There are also alarming combinations of adverse childhood experiences, domestic violence, substance abuse and mental health problems," she says.
One in five children currently live in poverty across this area and 3,410 families are living in temporary accommodation. As in many other parts of London, rough sleeping is rising dramatically.
This context has culminated in a stark level of health inequality. If you hop on a bus from Cockfosters and travel all the way to Highgate, you will have travelled past Tottenham, an area with a life expectancy of 56, to Highgate where life expectancy is currently 71. This is a 15-year difference in life expectancy within a six-mile radius. "The existence of 'haves' and 'have-nots' right next to each other certainly makes the unfairness and injustice seem all the more raw," says Maria.
Undeniably, this is a challenging context. However, Maria's team are already implementing several anchor practices that will allow the hospital to go beyond its role as a provider of care.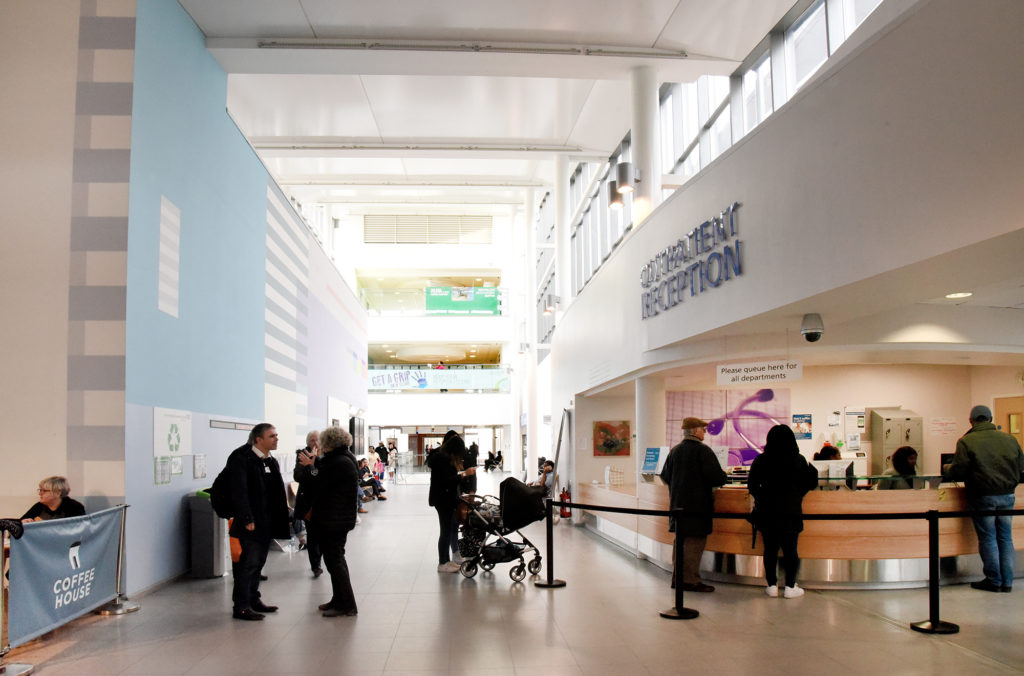 ---
A model based on partnership
Crucial to embracing its role as an anchor institution, North Mid has been working to foster close relationships with various organisations. Through cooperation, the hospital is providing essential guidance on well-being to the local population.
Further integration with local primary care and community services plays a prominent role in strategy for North Mid, as Maria and her team look to divert demand away from what is an overstretched emergency department. The hospital has some of the busiest A&E statistics of anywhere in the country.
Perhaps the most crucial partnership is with the local primary care centres. Maria says that "our population perhaps doesn't recognise primary care as an option and that they would not have had it in their home country." According to the hospital, only around 40 per cent of cases they see in A&E need to be dealt with there.
"A&E is often a microcosm of what perhaps is not working elsewhere in the system," says Maria. As an anchor institution, North Mid can play a vital role in educating local GP practices about the needs of its residents. The hospital is currently in the process of setting up a Primary Care Academy, where hospital consultants develop communication with local Primary Care Networks. Local GPs can now be advised on a range of conditions such as sickle cell, prevalent in the black, African and Caribbean populations, and even female genital mutilation and HIV.
---
Partnership working in practice
Youth violence is an increasing problem in the capital, and North Mid is no stranger to the surge in knife crime. Weapon possession here is currently 42 per cent higher than the average rate in the London. In 2018, Enfield and Haringey had the third and fifth highest levels of youth violence in the entire city. There were 20 knife and gun fatalities involving teenagers and young people last year alone.
As a hospital, North Mid is often left with the task of picking up the pieces of violent crime, a dynamic Maria and her team have sought to change. In January 2019, North Mid launched a unique programme of outreach sessions in schools across the area, where A&E and trauma consultants held bespoke sessions for teachers and school support staff, helping them identify children vulnerable to gang culture.
"Addressing the social determinants of health will be crucial to hospitals maintaining their longevity."

Maria Kane OBE, Chief Executive of North Middlesex University Hospital NHS Trust
Further examples of harnessing local partnerships to develop anchor practices can be seen in attempts by North Mid to tackle homelessness. Rough sleeping has increased tenfold across the country over the past decade, and the North Mid caters for an particularly large homeless population. As a local leader, North Mid has partnered with a multitude of organisations to mitigate the health impacts of rough sleeping. In particular, the hospital has been working with St Mungo's and Thames Outreach to develop direct referral schemes, allowing rough sleepers to make use of hospital facilities when needed and holding weekly site visits with St Mungo's. Efforts to tackle homelessness will never be successful without strong cooperation with local government. The hospital, therefore, is working with partners in Barnet, Enfield, Haringey and Islington.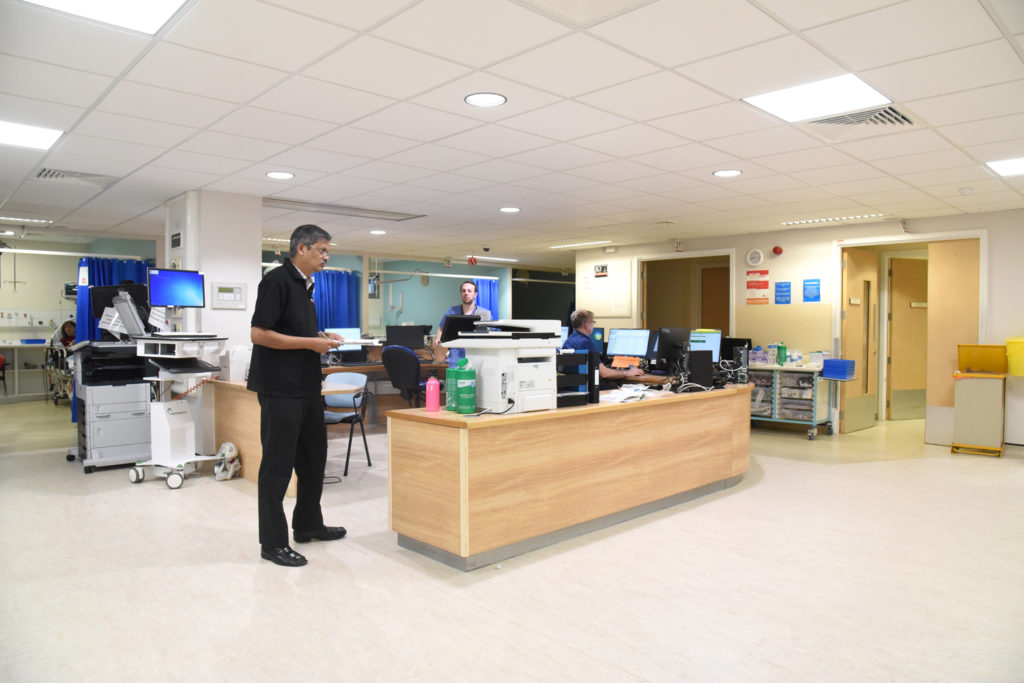 ---
Public health and social determinants
"Addressing the social determinants of health will be crucial to hospitals maintaining their longevity," says Maria, who has identified obesity as a key public health battleground for North Mid to focus on. Enfield has the worst rate of childhood obesity within London, 40 per cent under the age of six are identified as obese. Haringey doesn't fare much better. The Trust is already seeing the impact of the issue in terms of increasing rates of diabetes amongst young patients. To combat this, North Mid is working closely with Enfield Council to establish better means of encouraging physical activity.
Crucially, North Mid is using its role as an anchor to try and regenerate the local area. This is one the most critical areas to success in improving the health outcomes of the local population. With 60 per cent of its staff living locally, North Mid can use its status as a major local employer to upskill the population and increase the area's average income.
During the period 2018 to 2019, over 100 apprentices were recruited by the hospital, bringing the total number of current apprentices to 186, working across roles in healthcare, IT, business and pharmacy. Looking forward, the hospital will look to strengthen already rich ties with local schools in order to broaden children's knowledge of working opportunities across the NHS. Maria wants to see these apprenticeships "put some aspiration into an area that has been deprived for too long".
---
A socioeconomic struggle
In using its status as an anchor institution, much of North Mid's long-term strategy is centred around socioeconomic problems. It is therefore trying to address complicated issues, some of which will be out of its control entirely. But in harnessing links to the local community, the trust can at least start to move the dial in the right direction for the benefit of the local population and secure the longevity of the hospital.
"We are still not quite there," says Maria, reflecting on what will be the start of a long process, "but we are starting to see a success story being written here. This hospital must take the chance it has and become a leading institution throughout the community."