BEAMS solves critical issue of missed hospital bedside alarms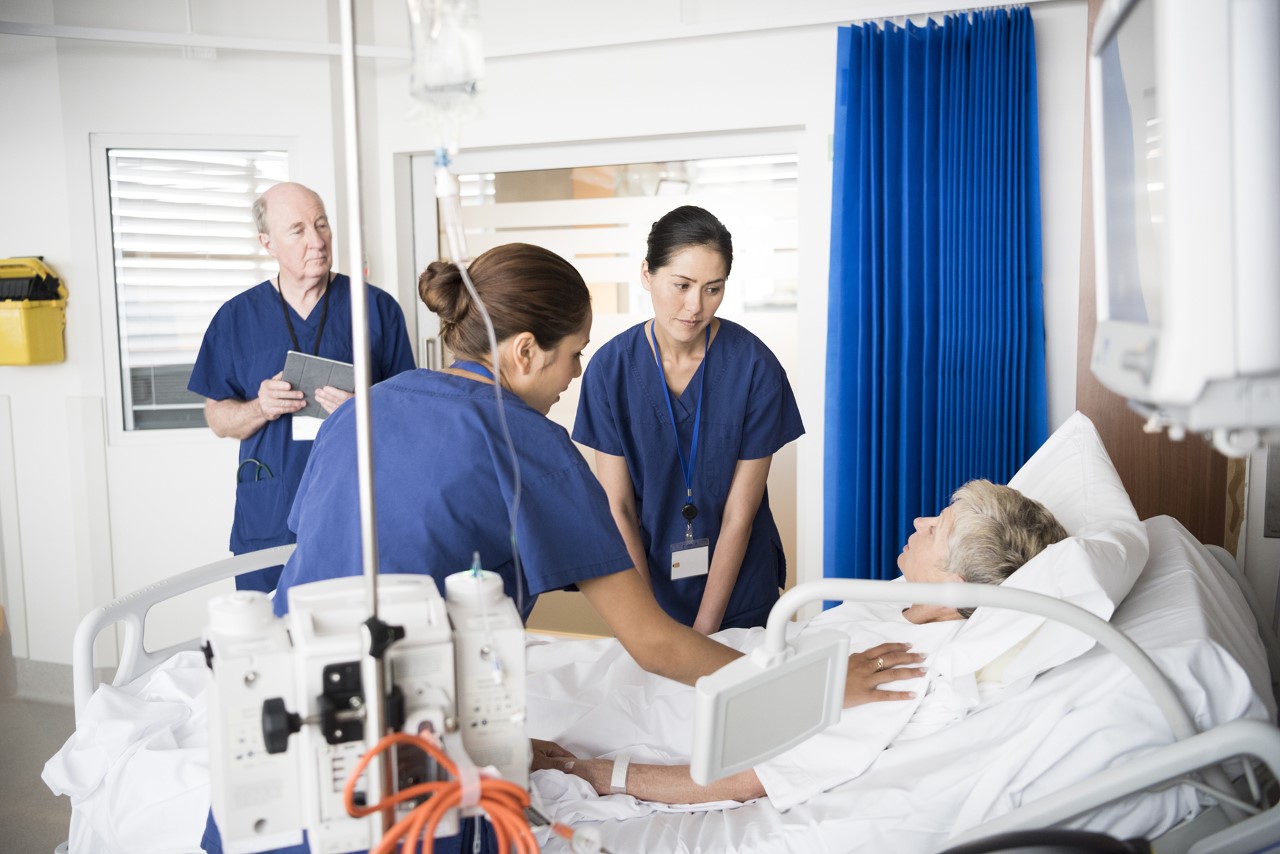 Tutum Medical Ltd have developed an award-winning Bedside Equipment Alarm Monitoring System (BEAMS) in partnership with Sheffield Children's Hospital.  
---
Hospitals and other in-patient facilities using medical device alarms to alert medical staff to serious changes in a patient's condition, are increasingly finding nursing and other medical staff are failing to respond to critical equipment alarms. This is leading to patient's failing to get the prescribed amount of medication, deterioration of the patient's health, serious injury, or even death involving coroners and substantial litigation claims for Trusts.
The new monitoring system for single-bed patient rooms and four to six bay wards is significantly improving response times for bedside critical alarms. This is leading to improved patient outcomes, better workflow for nurses and reduced healthcare costs.
---
The problem
Missed hospital bedside alarms are highly prevalent. Studies have shown that devices used on a single patient can produce hundreds of alarms every day, such as critical alarms monitoring cardiac function and blood oxygen saturation. With staff shortages, an increase in the number of single-bed patient rooms and alarm fatigue to name a few, the situation quickly gets out of control leading not just to consequences for the patient, but also for staff morale.
Between 2016 and 2021, 3,266 claims were made against the NHS for inadequate nursing care (including infusion and intubation problems), costing Trusts a staggering £247,260,120. The situation has not improved, with more examples hitting the headlines, such as: "Coronavirus patient died alone in hospital side room after calls for help were not heard."
---
The solution
The bedside critical alarm monitoring system, BEAMS, allows nurses and other medical staff to improve response times to hospital bedside alarms, especially for critical equipment. This makes life easier for the workforce, as well as improving patient care and experience. The system integrates a digital platform with audible monitors, a speaker system and nurse consoles. It is also mains-operated and creates its own Wi-Fi mesh network which removes the need to interface to hospital infrastructure.
The successful acoustic monitoring BEAMS system has now been installed in 70 single occupancy rooms across six wards in the Sheffield Children's Hospital and at various stages of trial with other hospitals throughout the UK.
Jeremy Hunt MP, Chair of the Health and Social Care Select Committee and former Secretary of State for Health and Social Care, said of the system "This device is making such a difference at Sheffield Children's Hospital."
In Jeremy's latest book 'Zero: Eliminating unnecessary deaths in a Post-Pandemic NHS' he talks about the letters he received from NHS patients, he writes, "These letters persuaded me that I needed to focus my attention on preventing harm and death." Jeremy continued; "According to a study led by Helen Hogan and Nick Black of the London School of Hygiene and Tropical medicine, about 4 per cent of hospital deaths had a 50 per cent or more chance of being avoidable, that's 150 avoidable deaths every single week."
Paul Rawlinson, Managing Director of Tutum Medical Ltd recently spoke about the BEAMS system at the Med-Tech Innovation Expo in Birmingham, under the title 'Collaboration with the NHS for improved patient safety and efficiency – leveraging IoT Technology. Tutum Medical also won the national Medilink UK Healthcare Business Award for 'Delivering Innovation in to Health and Care Award 2022′ at the same event. 
---
For more information including the many benefits BEAMS can provide, or to book a free trial at your hospital, please visit: www.tutummedical.com