Beating a virus: on the frontline of the fight to eliminate hepatitis C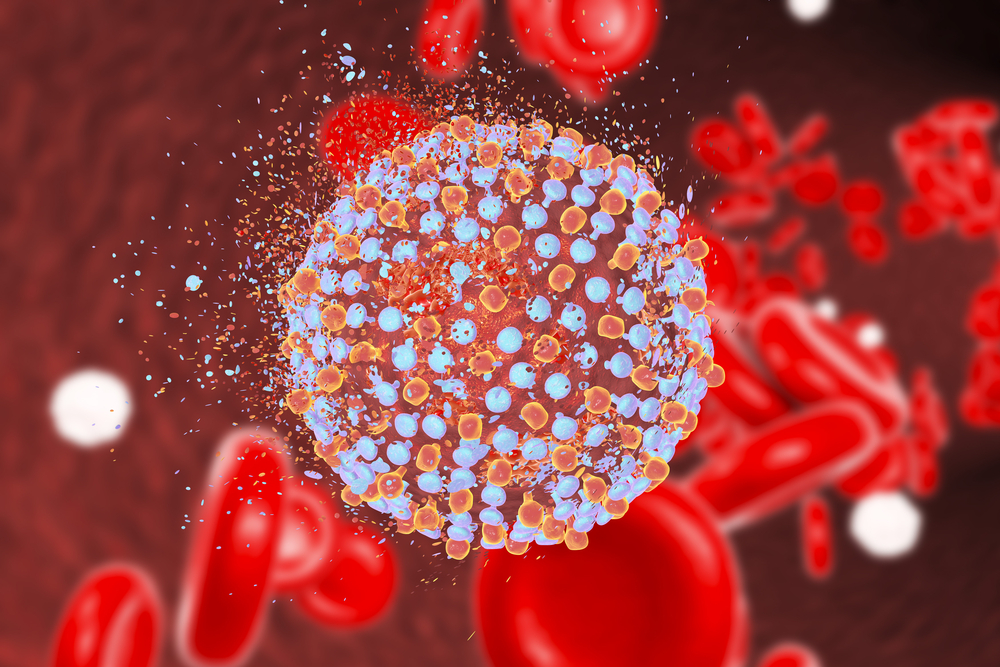 Ahead of World Hepatitis day this Sunday, Professor Steve Ryder, Chair of the Hepatitis C Coalition outlines what will be required from the UK Government and the NHS to eliminate this disease by 2025.
---
It's rare in the course of clinical career that a disease can go from being discovered, named, cured and eliminated within that time. Yet, such is the case with hepatitis C. Early in my medical career, hepatitis C didn't even have a name, and the interferon-based treatments that were eventually developed to treat it were ineffective and caused unconscionable side effects. It would only be a matter of decades before new direct-acting antivirals (DAAs) came onto the scene and the whole landscape of possibility shifted, we now have the tools to move from discovery of hepatitis C in the 1980s to eliminating it as a major human disease by 2025.
Hepatitis C is a blood borne virus (BBV) that is sometimes known as the 'silent killer' because it often has no symptoms until the liver is very damaged, and, if left untreated, it can cause liver cancer and death. But it can now be easily treated and cured by simply taking a medicine for a few weeks.
The UK Government has signed up to the World Health Organization's targets to eliminate hepatitis C by 2030. In January 2018, NHS England announced that it was aiming to go one further to eliminate by 2025. This is great news, but a concerted effort is needed from all those involved in the patient pathway to help find the estimated 50% of people with chronic hepatitis C who are unaware of their status, as well as all those who have been tested but who remain untreated.
The announcement earlier this year of an unprecedented 'elimination deal' – whereby NHS England has agreed a collaborative approach to working with the pharmaceutical industry and healthcare providers to drive an increase in testing and treatment in order to reach the 2025 target – is an important milestone. As a consultant hepatologist, I welcome this proactive, collaborative approach.
---
Developing a collaborative strategy
Despite this progress, it is more important than ever that we see coherent national action to ensure consistent progress, rather than piecemeal steps. In 2015, 22 operational delivery networks (ODNs) were created across England to help manage hepatitis C services at a local level. These ODNs will play a crucial role in implementing the terms of the elimination deal, the details of which are still being finalised.
We know that prisons are high on the agenda. An opt-out testing model for BBVs has been rolled out across all prisons in England, which has already led to testing levels rising from 5 per cent in 2010/11 to 19 per cent in 2017/18. As Chair of the Hepatitis C Coalition, a group of clinicians, patient groups and others campaigning to eliminate the virus, we would like to see this rise further over the next few years so that we can diagnose more people from among this at-risk population. We would also like to raise awareness among primary care professionals. Treatment is now simple and no longer confined to secondary care; GP surgeries and pharmacies can be a key part of the diagnostic and treatment pathway.
We are also considering the possibility of introducing more testing in emergency care settings. This might involve testing patients admitted to A&E, on an opt-out basis, alongside other blood tests being taken. The rationale is to find people living with chronic HCV who are unaware of their status and to reach people who are not registered with a GP.
There is some strong precedent for this idea. In 2015 a 'Going Viral' trial of BBV testing in A&E for hepatitis B, HCV and HIV was launched across nine hospitals. In a first for the NHS, everyone having a blood test at the emergency departments in these nine hospitals was also offered a blood test for hepatitis C, HIV and hepatitis B – with the same blood sample being used. Of the 7,800 people who had blood tests in the course of the campaign week, 2,118 people received a BBV test, with a 3% BBV prevalence rate found. The findings from the pilot would suggest that there is a strong case for further evaluation of routine BBV testing in A&E departments. This is something that we as a Coalition are keen to raise with our colleagues in emergency medicine and at a policy level.
---
The path ahead
As with HIV, there is still a significant amount of stigma attached to being diagnosed with HCV. There's also a lot of misinformation: many people I speak to don't know that it is curable, and don't know what the risk factors are. While the majority of cases arise through injecting drug use, there are other risk factors to consider. Some patients may have been born or raised overseas, used drugs when much younger, had a tattoo while travelling abroad or received a blood transfusion in the UK prior to 1991 and be unaware that they are at risk.
While it makes sense to focus on the highly vulnerable groups such as service users for drug and alcohol treatment centres or prisons, we need to cast a wider net. That's where testing by GPs and in A&E could hold the key to joining the dots in finding the undiagnosed half.
If we are to eliminate hepatitis C in England, as the NHS is aiming to do by 2025, we need to get as many people as possible who are infected tested, treated and cured. Together, we can beat this for good.
---
Click to find out more information on the work of the Hepatitis C Coalition or email hepccoalition@lexcomm.co.uk