GMC increases access to its workshops to help overseas doctors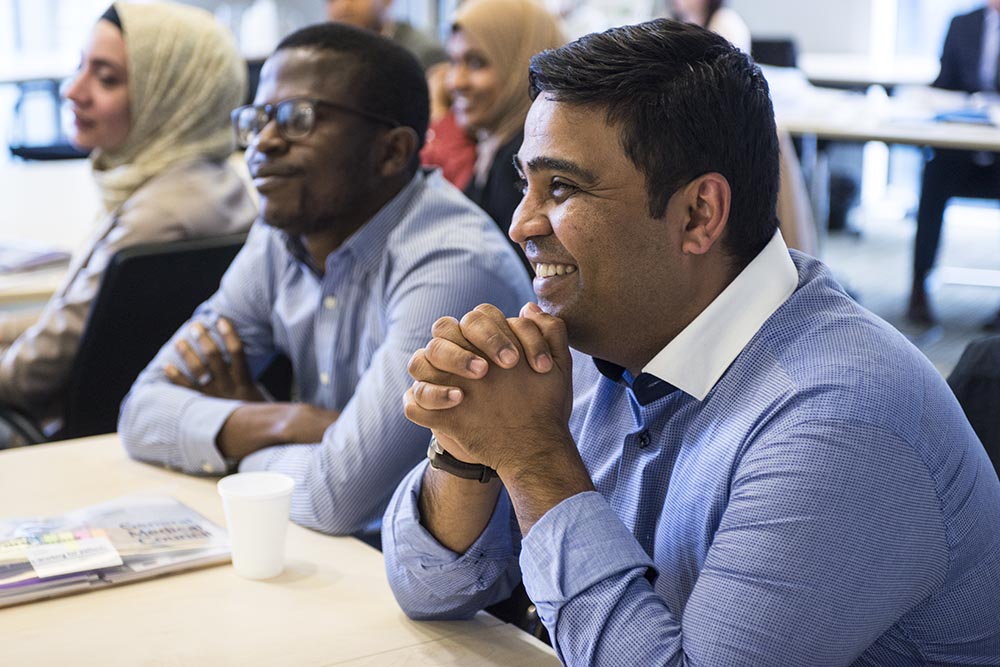 The General Medical Council (GMC) is increasing opportunities for overseas-trained doctors to attend its free workshops designed to help them settle into medical careers in the UK.
---
More than 8,000 doctors have attended free half-day Welcome to UK practice (WtUKP) workshops since they began in 2013, and the rate is rising. Now, newly-published research by Newcastle University shows how doctors benefit from the sessions.
Researchers found that doctors who attended a WtUKP workshop reported improved awareness and understanding of ethical issues they are likely to face working in the UK, as well as how to apply the GMC's guidance to deliver safe care to patients.
The workshops also helped doctors improve their communication skills with patients and gave them a better idea of their own learning needs. Three months after attending WtUKP, almost two-thirds of doctors had made changes to the way they worked as a result.
However, the research also revealed that once overseas doctors begin work they have difficulty finding the time to attend a workshop, and that their supervisors are often unaware they are available.
As a result, the GMC is making it easier for more doctors to attend:
New evening and Saturday workshops have been introduced, and Sunday sessions are being piloted.
Combining workshops with doctors' compulsory registration and ID checks.
New regional 'catchment area' workshops, held at more locations across the UK.
Working with partner organisations, such as NHS trusts and medical royal colleges, to host workshops.
The changes mean the GMC will run as many as five workshops each week, up from three each month when WtUKP was introduced. The number of doctors at the workshops has already increased rapidly. Around 100 more attend sessions each month now compared to 2017.
Charlie Massey, Chief Executive of the GMC, hailed the contribution that overseas doctors to UK healthcare, but stressed that for any doctor, the transition to working a new coutnry can be challenging.
In a statement, she said: "We know it can be challenging for doctors to find time to attend a workshop, especially once they are working. However, more evening and weekend events, more locations, and linking sessions directly to when doctors are visiting the GMC, will make it easier.
"Any doctor who is new to the UK, regardless of how experienced they are or where they have worked previously, can benefit from Welcome to UK practice. And that means their employers and patients will also benefit."
Last month, GMC-commissioned research by Dr Doyin Atewologun and Roger Kline, into disproportionate referrals of black, Asian and minority ethnic doctors for fitness to practise concerns, recommended extending the Welcome to UK practice programme to help overseas-trained doctors working in the UK.
On this note, Charlie Massey added: "Doyin and Roger's Fair to refer? report identified that professional ethics, such as consent, confidentiality and working in partnership with patients, as well as soft skills such as communication, were particularly important for doctors working here.
"Welcome to UK practice helps doctors with those ethical issues, as well as how to communicate with patients, the relationships between different healthcare professionals, and expectations we have of doctors in the UK. Extending the programme will make it easier for more doctors to attend workshops and benefit from them."
---
For more information about and to book a place at a workshop visit the Welcome to UK practice pages on GMC website.