Bringing diverse leadership to the NHS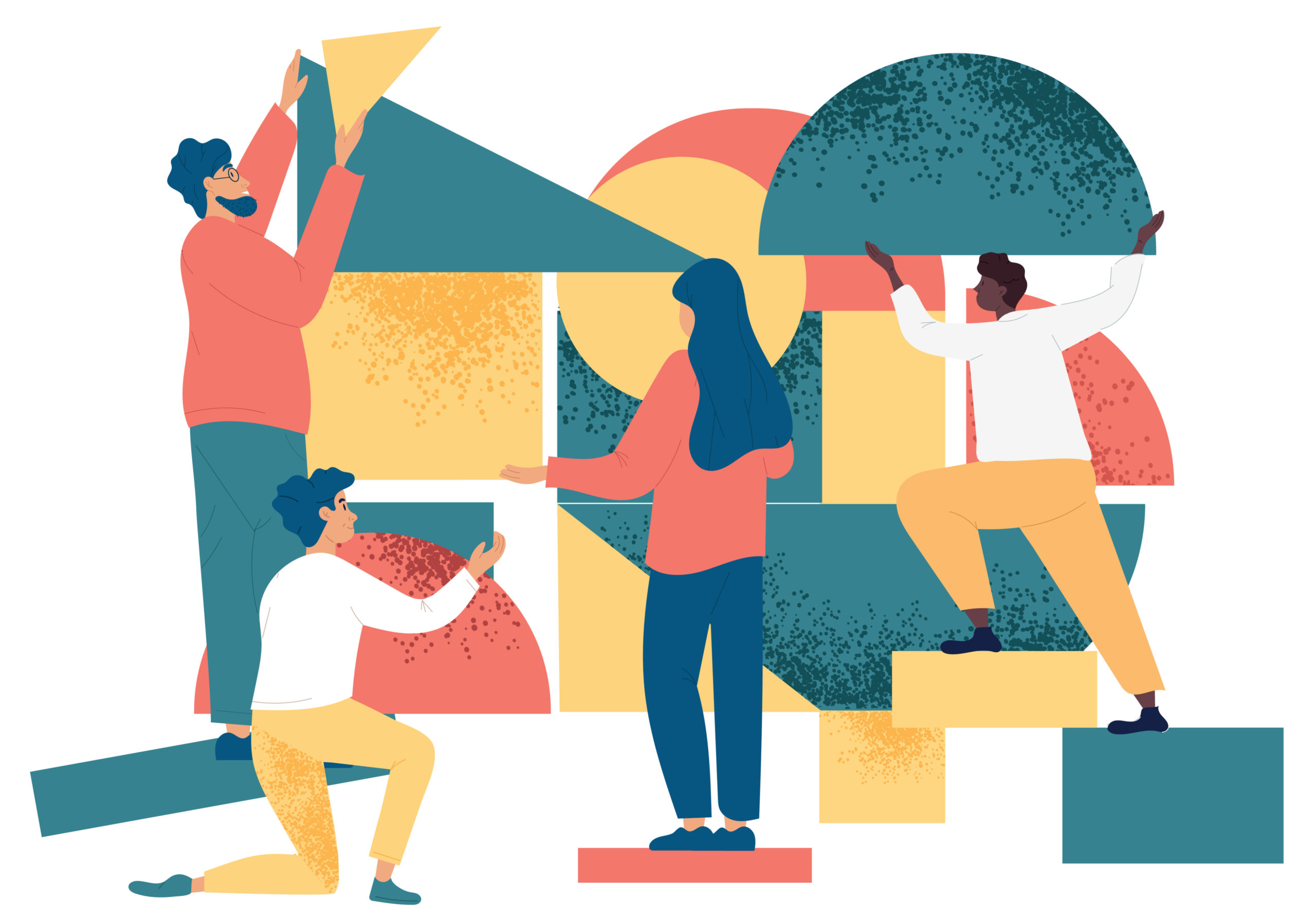 Helene Usherwood, a Partner at Anderson Quigley, discusses the growing urgency to address structural diversity and inclusion in the NHS, with the ICS leadership drive a powerful opportunity to increase representation at the NHS's most senior levels.
---
During the pandemic, we saw how people from under-represented groups were disproportionately impacted – and healthcare has been no exception, with the mortality rate from Covid-19 among people of black African descent in English hospitals shown to be 3.5 times higher than rates among white British people.
As health inequalities across the country have come to the fore, there is more urgency than ever to address structural diversity and inclusion in the NHS, including at the highest levels of leadership and board representation.
The opportunity for improvement is significant. A 2020 report found that just 5 per cent of NHS Chairs are from BME backgrounds, and despite 77 per cent of the workforce being women, women currently hold just 44 per cent of chair and non-executive roles.
So, how do we improve?
For over ten years, I've specialised in the appointment of healthcare leadership. Having appointed executive and non-executive directors to all manner of regulatory bodies and national organisations, I see the recent introduction of Integrated Care Systems (ICSs) as a golden opportunity to launch a renewed leadership drive, one that is consciously designed to understand and connect with the communities who have been historically under-represented in our healthcare system.
Fundamentally shifting the way our national health and care systems are organised, ICSs are designed with collaboration and a focus on local populations at their heart. They represent a powerful opportunity for change, and it's an opportunity we must seize.
---
Understanding diversity and inclusion
It's first important to understand that diversity is not simply one thing – the term refers to a myriad of aspects that form an individual's identity: gender, ethnicity, age, religion, disability, sexual orientation, education, and more. There is therefore no 'one size fits all' prescription to increasing diversity in our sector's leadership. Any health organisation working to improve their representation must first look at the demographics of the population they serve and assess which voices are not presently being heard.
The principal objective of increasing diversity in the NHS's leadership must be to improve patient care and outcomes. By including a wider range of voices at the most senior levels, you can gain direct insights from those who may have previously lacked representation, and begin to understand, on a hyper-localised level, the specific needs of the communities being served.
---
Reviewing our appointment processes
Organisations will often say they want to be progressive and increase diversity at the board level, but end up choosing a more traditional candidate with the view that in a time pressured environment, they will be able to hit the ground running. It's understandable– time is precious, and agendas are heavy. But to truly implement change, appointing organisations need to be bold and look beyond what one might term 'the norm' in a candidate's profile.
Instead of looking for someone who has worked on a board before or has experience in a particular area of the health sector, you need to shift those parameters to open your search to a greater talent pool. Think about how you might attract a younger demographic and reach new networks or groups that have gone previously untapped. These can all do great things for a board in terms of diversity of thought and background.
If an organisation wants to commit to increasing representation, it must be a collective commitment that everyone on the board actively supports.
---
Associate NED roles can bring diversity to the boardroom
That is where associate non-executive director (NED) appointments can make a significant impact, by creating opportunities for those with no prior experience or less traditional boardroom roles, and bringing those new voices into the fold.
Associate NED roles can be a great way to help people learn about the work of a board member on the job, as they generally include training, development, and networking opportunities; all of which have their part to play in helping promote and support individuals who may not have previously considered this kind of role before.
---
Diversity is an organisation-wide mission
At Anderson Quigley, we work hard through the search phase to identify the broadest range of candidates, tapping into new networks and reaching out to people we do not know. Our belief that talent comes in many forms and from many industries and sectors means that reaching out to under-represented groups is embedded in our company values. Achieving diversity at the longlist and shortlist stage also means we must, from time to time, ask clients to trust our judgement and consider potential as well as established track records – we firmly believe that the most successful candidate may be the one who offers the most potential to develop and grow.
Beyond our assessment of the professional skills and personal qualities needed to succeed in these roles, we also strongly evaluate a candidate's profile for how they might contribute to a more diverse agenda. With every position to fill we must ask ourselves, how is this candidate going to make a difference to equality, diversity, and inclusion? How will they improve things for the future?
By operating with the belief that each person has a role to play in achieving greater equality, we're able to focus our conversations with candidates on how they're participating in that conversation.
---
A powerful opportunity
Creating greater levels of diversity at the highest levels of NHS leadership isn't something that will get solved overnight, but the ICS leadership drive offers a powerful opportunity to review old appointment practices and develop new methods that will improve representation at the top table.
We're far more likely to succeed in building an inclusive healthcare system and improving patient outcomes if we enrich our boards with a wider range of voices who can bring us closer to the communities we are serving.