UK's positive response to Covid-19 can propel the life sciences industry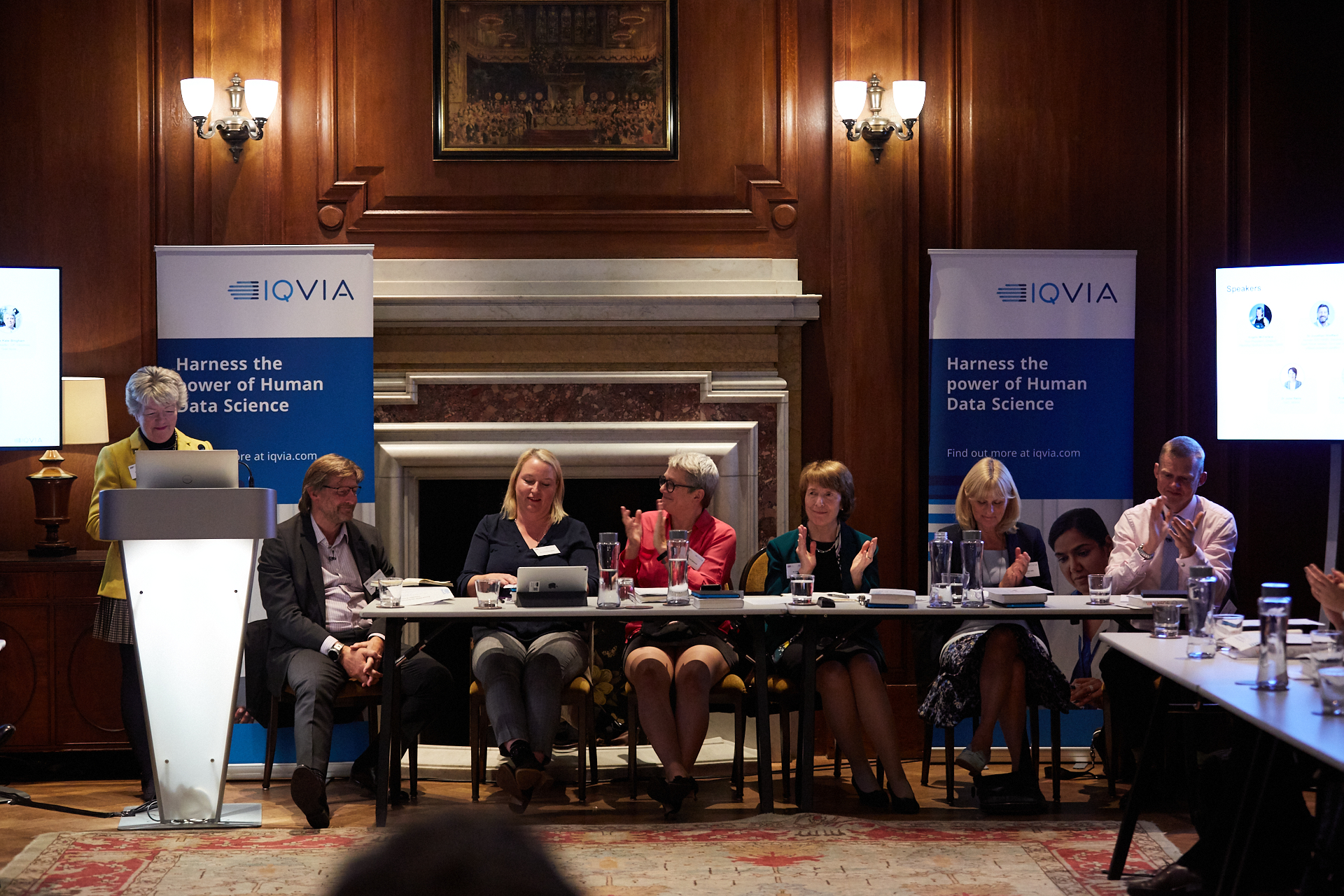 Opportunity, optimism and challenge – all key themes highlighted in IQVIA's Annual Life Sciences Innovation Summit, where some of the industry's leading life science experts called for the UK to become a life science "superpower."
---
There is ample reason for the UK to be excited about the prospect of becoming a "global life sciences superpower." Much of this potential was demonstrated throughout the Covid-19 pandemic where the UK's renowned scientific research base came together and mobilised at rapid pace to develop new treatments and identify new pathogens of coronavirus.
A recent IQVIA survey found that 76 per cent of 216 C suite stakeholders from the Biotech and Pharmaceutical industry felt that the UK is the same or even more attractive as a clinical research destination post-Brexit.
Cautious optimism was, as such, the theme of the recently held IQVIA Annual Life Sciences Innovation Summit and this was very much the tone set by Tim Sheppard, IQVIA's Northern Europe Senior Vice President, who opened the event. Sheppard, who praised the UK's scientific response to Covid-19, was also keen to stress that the past two years have already had far reaching consequences for the UK beyond Covid. He said, "it is safe to say that in the last 24 months, the UK has reasserted itself as a global life sciences leader."
---
IQVIA's Annual Life Sciences Innovation Summit 2021
Over 40 delegates in attendance with 200 more viewing via live stream, including: policy makers, industry leaders and academics
Speakers:
Tim Sheppard, Senior Vice President & General Manager, Northern Europe IQVIA
Angela McFarlane, Vice President, Strategic Planning Northern Europe, IQVIA
Dame Kate Bingham- DBE, Former Chair of the UK Vaccines Taskforce and current Managing Partner SV Health Investments
Dr Catherine Green – OBE, Co-Developer of the Oxford-AstraZeneca Covid-19 Vaccine and Associate Professor in Chromosome Dynamics at the Wellcome Centre for Human Genetics at the University of Oxford
Dr June Raine – Chief Executive, Medicines and Healthcare Products Regulatory Agency
Dr Gillian Leng – CBE, Chief Executive of NICE
Dr Jonathan Sheffield – CBE, Former CEO National Institute for Healthcare Clinical Research Network and Advisor to the UK Vaccines Task Force
Ben Osborn – UK Country Manager and Managing Director, Pfizer
---
A window of opportunity
All corners of life science, pharma and biotech industry expertise were represented at IQVIA's Annual Summit. As such, the panel discussion was a far reaching and comprehensive one, highlighting the drivers of recent UK success in life sciences and dissecting the ever-present barriers to further reform.
Session Chair, Angela McFarlane began by discussing UK's prospects for generating future investment – referencing IQVIA's latest global pharma and biotech survey, which revealed a "significant vote of confidence" in the UK as an innovation hub.
There is a unique opportunity to build a truly world leading life sciences sector. As McFarlane further explained, "government, industry and academia have got a critical window in which to deliver fantastic life sciences."
When Dr Jonathan Sheffield spoke, he stressed the importance of leadership, "with a powerful presence from the government saying that science and the promotion of science would be the way out of the pandemic."
Top level leadership, however, was not solely responsible and Dr Sheffield noted that initiative was displayed "at all levels" of the healthcare ecosystem. "There was leadership from industry, there was leadership from the charities, there was leadership from the academics, but also in particular from the NHS."
---
Building on success
Dr Sheffield, who retired as CEO of the NIHR in March last year, outlined three core aspects which defined the UK's scientific response to the pandemic. The first being the effective prioritisation of research. "Key to that was the urgent public health group that was ably chaired by Professor Nick Lemoyne," he said, "but it also involved NHS clinicians on the shop floor, academics, and the MHRA regulators looking at the protocols that were coming through for delivery in the NHS."
The second point was collaboration, which came from industry, who "came forward and developed relationships between the people delivering the research, the people providing the materials for research and the regulators looking at research." This, Dr Sheffield insisted, helped to rapidly speed up the turnaround of approvals.
Finally, Dr Sheffield stressed the importance of simplicity, noting that "if you make sure that the trial is simple" it is "easy for ordinary clinicians working at their limits at the time of the pandemic to be able to recruit people, you can make sure that you've got good standards of data quality."
Dr Catherine Green echoed Dr Sheffield's emphasis on the need for effective trials. She noted the need to answer "how can we cost-effectively trial vaccines that would prevent an outbreak from turning into a pandemic?"
Key to this is an expansive and effective platform that "is underpinned by decades of clinical trial research using these vaccine technologies against other pathogens, whether that be malaria, influenza or tuberculosis." According to Dr Green, this platform, which enabled the UK to rapidly respond to the Covid-19 outbreak in early 2020, enables researchers to have "a longstanding understanding of how these vaccines work, how we have to make them, and what we would need to do in a pandemic."
This previous success, however, only further underscores the need to maintain research in platform technologies – the reality is that only a very small proportion of the viruses which circulate in the world are studied. Dr Green called for greater "biological understanding of which viruses exist in animal populations, in populations where animals and humans live in close contact." Proof of this is the fact that work on MERS (Middle Eastern Respiratory Syndrome, a disease which exists in camels in Saudi Arabia and occasionally transmits into humans) was "the foundation on which [Oxford-AstraZeneca] built the Covid-19 vaccine".
While innovations in genome technology enables researchers to rapidly respond to build new vaccines against emerging pathogens, there is still a need to foster communication between scientists around the world. This, Dr Green stressed, would require a greater sharing of intellectual property about what [the best] platforms might be. It is also key that moving forward flexible frameworks be put in place, especially for bioprocessing future vaccines. The use of data, in particular the National Citizens Registry, has been key and this must be continued and expanded to go beyond vaccines and include recruitment, monitoring, and pharmacovigilance.
Echoing previous sentiments regarding the importance of clearly defined organisational structures, Dame Kate Bingham pointed out that having flexible and scalable systems in place is key to a timely response. The UK Vaccines Task Force was not "inventing anything from scratch," but rather "supercharging what was there already". As such, while leadership in the moment is key, so too are "investments, in infrastructure, in manufacturing, and the work in academia".
"Speed, proactivity and being a progressive regulator" were, as such, central themes throughout IQVIA's Annual Summit. Dr Gillian Leng continued in the same vein by discussing the need for improvement to the innovative licencing and access pathway, particularly the need for "an end-to-end pathway and an integrated pathway that looks at that discovery through to development and then deployment". That must be, in Dr Leng's words "the jewel in the crown of what the regulator will offer," but making that available will require "working with others".
Ben Osborn also noted the importance of science, technology, and data coming together. Reviewing the last 18 months, Osborn noted that a newfound trust between partners had been extremely beneficial, particularly as it accelerated decision making. "I can't think of a decision that we made that took more than 24 hours," he said, "and that is due to some of the biggest commercial decisions we were making." That trust, built around common goals and a commitment to finding solutions, also enabled partners to apportion "risk appropriately across the organisations that were around the table," further facilitating the speed of decision making.
---
Transformational progress
The UK has made progress but, as Angela McFarlane had warned previously, there is a shrinking window of opportunity to capitalise on recent gains. This mixed feeling of optimism was felt across the panel – though Ben Osborn noted that the UK "is genuinely a leader in life sciences", he also warned that the value of a thriving life sciences sector is today recognised globally. As such, global investment in the sector is increasing across the world – making it critical for the UK to rapidly implement an execution and operationalisation strategy. The time is now to capitalise on momentum generated during the pandemic.
Moving into this execution phase will require the UK to "transform," as opposed to "tinker with," its life sciences infrastructure. Osborn highlighted three key areas for consideration going forward. The first is innovation, in particular ensuring "that the UK doesn't just play a part in researching, but actually uses that innovation in its own population" while continuing to nurture manufacturing.
Secondly, there will be a need for an increased focus on "mission-based policymaking." Echoing Dame Kate Bingham's earlier sentiments, Osborn noted the success of the UK's approach to fostering collaboration during the pandemic and highlighted that success could be achieved by utilising similar infrastructure with cancer, dementia, and AMR treatment.
These changes, however, will have to be supported by a more resilient NHS. In particular, it is crucial that the UK's healthcare system becomes "one that is anchored in the prevention of disease and public health" rather than investing in "curing and controlling disease".
If IQVIA's Annual Summit demonstrated anything, it is that the industry is incredibly excited about UK life sciences, not least because [they] have just seen the publication of the comprehensive life science vision. But more fundamentally, it has been the UK's ability to demonstrate effective partnership working throughout the pandemic to benefit millions of patients that has shone a spotlight on the country's potential as an innovation hub.
There are, however, clear areas for improvement if this industrial optimism is to be capitalised upon – and there will be no room for complacency should the UK hope to build upon its current life science momentum.
---
A full recording of the session can be accessed here.
For further information about the attractiveness of the UK as a global destination for clinical trials and medicine launches, please contact askiqvia@iqvia.com