Practical solutions to the elective care crisis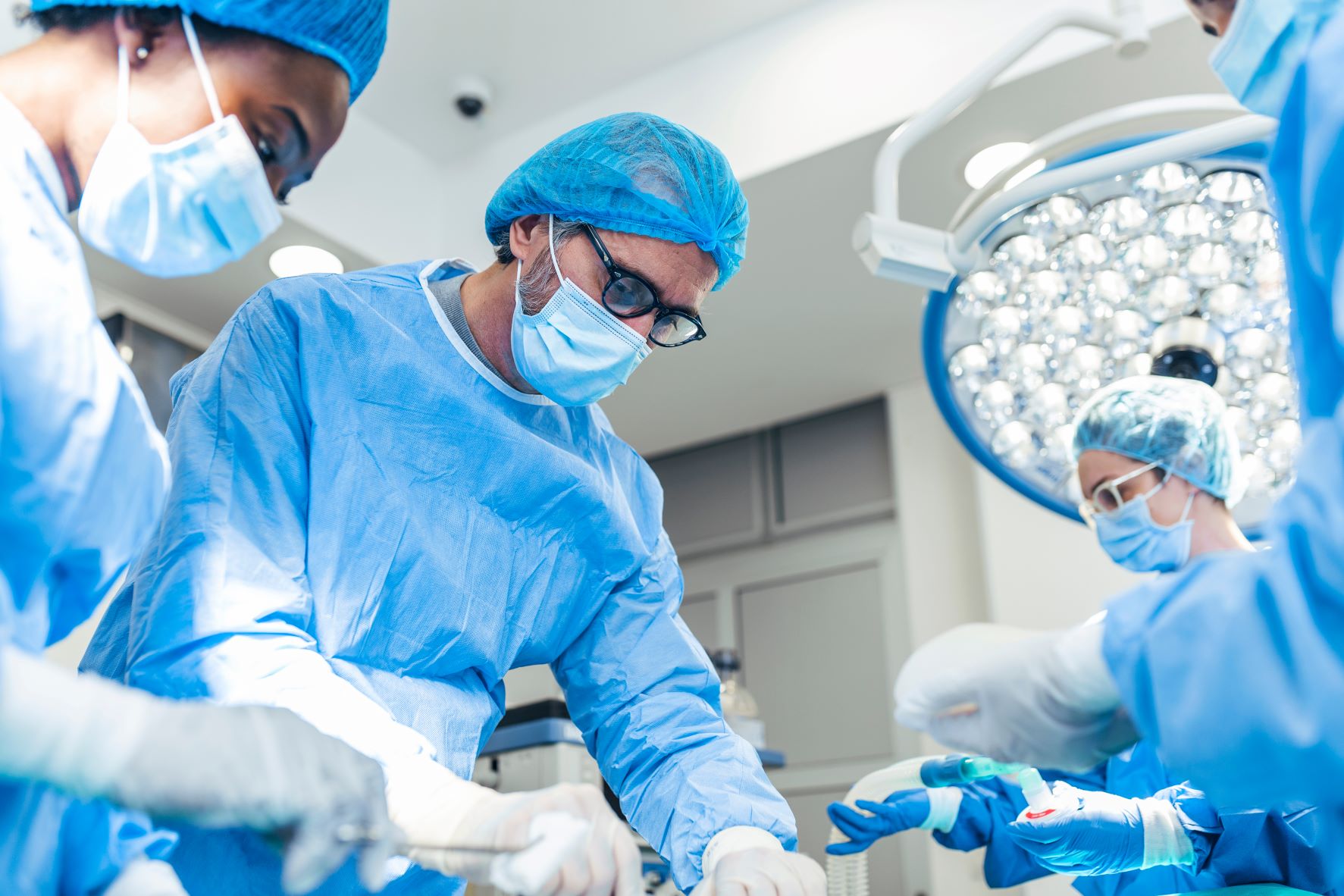 NHS trusts are seeking new ways to mobilise clinical support, increase coordination and boost capacity – all with the goal of reducing the elective treatment backlog while enhancing care delivery. A collaborative approach that brings in expert teams to make the most of existing facilities can be extremely effective.
---
The daunting figure of 5.6 million people waiting for elective care treatment is set to grow significantly over the coming years. This winter will likely be plagued with uncertainty. Hospitals are preparing for what could be an acutely severe flu season that might coincide with a coronavirus resurgence. The requirement for stringent infection control measures, combined with the age-old problems of workforce and bed shortages, will see 5.6 million grow significantly in the coming years.
Six million fewer people completed elective care pathways between January 2020 and July 2021 than would have been expected based on pre-pandemic numbers.
These are hard truths for the NHS, but that has not stopped trusts exploring new ways to alleviate capacity concerns, and even to enhance service offerings to bring down backlog figures. In the face of fresh challenges, finding solutions that are both innovative and practical has taken on profound importance.
In the absence of an instant influx of healthcare infrastructure, the NHS will increasingly need to rely on the mobilisation of clinical teams to boost capacity – teams that can do so within the existing clinical estate.
Working right across the UK, clinical healthcare provider Medinet has been offering dedicated 'insourcing' support to alleviate capacity for over 15 years. It holds the country's largest pool of expert clinicians in 20 different specialties, supplying teams to provide additional clinical capacity to enable hospitals to meet waiting times targets and then work with them to ensure these are not breached. Medinet's various packages of clinical support are developed with each trust around dedicated consultant-led solutions for any hospital elective specialty.
Medinet's service model is designed to maximise output from facilities already available in an NHS trust's estate. This approach helps hospitals deliver truly seven-day services and boosts overall elective care capacity. The service has proven invaluable to trusts in the context of the pandemic; since the end of 2020, 98,000 patients have been seen and treated by Medinet clinical teams.
---
Bespoke solutions based in clinical expertise
All trusts are facing a myriad of challenges to sustaining elective care capacity, and this was the case for an NHS trust in southern England. Its waiting lists had been growing across a range of specialties such as colorectal, dermatology, general surgery and gynaecology, and assistance was required with both procedures and administrative support to manage outpatient lists.
The multifaceted nature of this demand meant that the trust was struggling to meet its referral-to-treatment targets, and so it turned to Medinet for support to deliver both outpatient and theatre services.
Medinet quickly coordinated regular meetings with the trust to develop a plan of action – no easy feat considering the multifaceted nature of the challenges facing care delivery across multiple hospital sites. The first service provided consisted of a full Medinet team that established a weekend theatre service in orthopaedics; this has been live since 3 July. Medinet also worked closely with the trust to mobilise weekday theatre services across all major specialties, which went live on 23 August, and an oral and maxillofacial surgery (OFMS) outpatient weekend service that began on 4 September.
The clinical team Medinet provided was comprehensive. It included a consultant anesthetist, operating department/anesthetist practitioner, lead nurse/practitioner, two scrub nurses, a circulating nurse, and two recovery nurses.
Constant communication and collaboration have been key to effectively alleviating capacity concerns and coordinating activity across multiple disciplines and settings. Two stakeholder meetings each week has proved highly effective in maintaining ongoing services while simultaneously facilitating the development of new ones.
One of the regular stakeholder meetings is a clinical review of the previous weekend service, and a look forward at the coming weekend to ensure everything is in place. The other meeting is to discuss mobilisation of upcoming services. Communication in these stages is critical to ensuring that a way forward is agreed on.
Another trust, based in north London, faced severe capacity concerns following the second main Covid-19 wave in late 2020. Medinet stepped in to backfill clinical teams to keep patient theatre lists running. Multidisciplinary teams from the trust and from Medinet engaged to ensure that clinical, governance and operational capabilities not only matched but were closely aligned to the wider needs of the trust.
The Trust's commercial director says Medinet not only delivered a solution but did so consistently. "I can't think of a single occasion where they have let us down, so we moved from just Saturday surgeries to adding Sunday operating, outpatients and ENT. Excellent service, good communication between all parties, and I felt the governance within the service was well demonstrated."
Again, regular weekly calls with all the main stakeholders (clinical, governance, operational and commercial) from both the trust and Medinet has enabled them to review the previous week's delivery, address any barriers to success (such as IT access, timely consultant team orientation and equipment preparation), agree actions and next steps, and plan for coming weeks. This has resulted in a closer alignment with trust pathways to deliver a safe, efficient and valuable service, with the patient at the heart of every decision.
The north London trust director appreciates Medinet's open approach: "Most of the senior team, if not all, have great communication skills and will deliver what they say they will. If asked to do a service, they will either say no or deliver it.
"Providing a quick response to requests for additional consultants, as well as additional decontamination staff to cover unplanned or last minute absences and staff shortfalls in the trust, ensuring the continuation of an effective service."
The figures speak for themselves. Over 1,100 surgical procedures and 1,400 endoscopy procedures were carried out across the north London trust, and 2,359 Medinet outpatients were seen in 2021 alone. Quite simply, Medinet's clinical teams kept the trust's elective care running.
Table 1 (shown below) illustrates the impact that insourcing has had over the past two years for various providers (all of which are anonymously referenced below).
| | | | |
| --- | --- | --- | --- |
| Provider/Activity Type | 2020 | 2021 | Cumulative Totals |
| Outsourcing | | | |
| Provider A – Full Pathway Surgery | N/A | 1,241 | 1,256 |
| Provider A – Imaging | 2,202 | 2,616 | 4,888 |
| Provider A – Directly Delivered Surgery | 1,337 | 195 | 1,532 |
| Provider A – Directly Delivered Endoscopy | 1,263 | N/A | 1,263 |
| Provider B | 261 | 151 | 413 |
| Provider C | 41 | 31 | 72 |
| Insourcing | | | |
| Medinet Surgery (Hospital 1) | 25 | 1,563 | 1,622 |
| Medinet Endoscopy (Hospital 2) | 104 | 2,211 | 2,315 |
| Medinet Outpatients (across both sites) | N/A | 4,742 | 4,887 |
| Cumulative Total Patients Treated | 5,233 | 12,750 | 18,248 |
Table 1
---
Building trust through sustained partnership
Obviously, different trusts have different demands and pressures unique to their locality, but a consistent theme running through each of these case studies has been the use of a partnership model to evolve care delivery. Regular meetings and constant stakeholder engagement have enabled Medinet to not only understand the needs of an individual trust more clearly, but to align more effectively with trust pathways to deliver a safer, more efficient and valuable service, with patients placed at the heart of decision making. Through this model of clinical mobilisation, trusts are not only working to bring down the elective care backlog and alleviate capacity concerns, but also enhancing care delivery.
---
This article is sponsored by Medinet.